From RSS pracharak to Haryana CM: Meet Modi loyalist Manohar Lal Khattar
After BJP won a clear majority in the Haryana Assembly Elections, the party decided to elect Manohar Lal Khattar as the new Chief Minister of the state.
After the BJP won a clear majority in the 2014 Haryana Assembly Elections, the party on Tuesday decided to elect Manohar Lal Khattar as the new Chief Minister of the state.
Khattar was reportedly preferred by the party because of his clean image and also for his commitment towards the part. Here are the important things you need to know about the newly appointed Haryana CM:
60-year-old Manohar Lal Khattar was born in a village called Nidana in Rohtak district of Haryana to a Punjabi shopkeeper. His family had been forced out of their house after Partition in 1947, after which they moved to Haryana.
He joined the RSS in 1977 and became a full-time pracharak (worker) in 1980. He later joined the BJP after 14 years of service in the RSS, according to this BJP profile of Khattar. He was the Organisational General Secretary of BJP in Haryana from 2000 to 2014 and the Chairman of BJP's Haryana Election Committee for the 2014 Lok Sabha elections.
Khattar is the first non-Jat Chief Minister in Haryana in 18 years. He contested the Haryana polls from the Karnala constituency, which he won by a margin of 63,736 votes. Karnala is also the constituency from where PM Narendra Modi began campaigning for the 15 October state assembly polls.
It was in 1996, that Manohar Lal started working with Modi, who was then in charge of Haryana. In 2002, Manohar Lal was given the charge of Jammu and Kashmir as the State's Election in-charge. A close aide of PM Narendra Modi and BJP president Amit Shah, Khattar does not have any administrative experience, according to reports.
His tenure as party general secretary established him as a strategist, an able and firm handed administrator, and a man who had a keen sense of the state's politics.
In the aftermath of the Bhuj earthquake, Khattar was called upon to manage the elections in Kutch district by Modi and the BJP secured three out of six seats.
The first elections held in the then newly created state of Chhattisgarh also saw Khattar's contribution to the party's position. He worked in Bastar which was a traditionally Congress-voting area and won 10 out of 12 seats - thus playing a decisive role in bringing BJP to power in the state.
Apart from his crucial role in the party's success in states like Punjab, Haryana and Chhattisgarh, he was given prominent roles in various elections in different states where he always delivered results.
Khattar had sparked controversy earlier when he said that girls needed to wear 'decent' clothes to avoid sexual assault. "If a girl is dressed decently, a boy will not look at her in the wrong way," Khattar had said. "If you want freedom, why don't they just roam around naked? Freedom has to be limited. These short clothes are western influences. Our country's tradition asks girls to dress decently."
On the issue of Khap panchayats and their rulings, Khattar had said, "Khaps maintain the tradition of a girl and boy being brother and sister. They are just making sure that a girl and boy do not see each other in the wrong way. These rulings help prevent rapes too."
(With inputs from PTI)
Subscribe to Moneycontrol Pro at ₹499 for the first year. Use code PRO499. Limited period offer. *T&C apply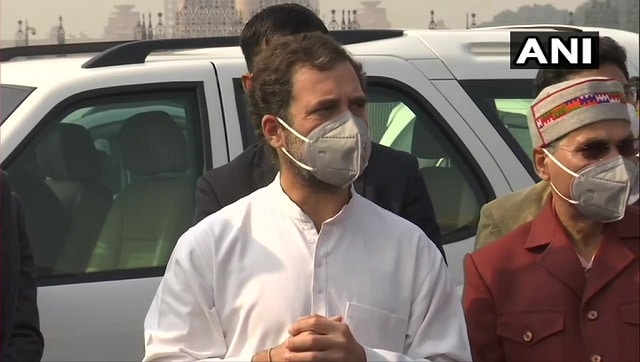 Politics
Expressing shock over Gandhi's statement last week that there was no 'dedicated' fisheries ministry, Narendra Modi had said that the NDA had made such a ministry in 2019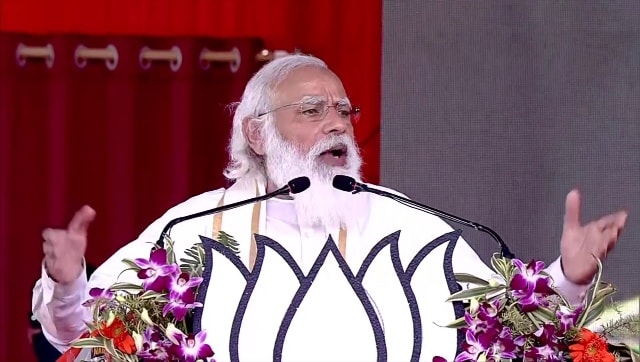 Politics
The prime minister also accused the Mamata Banerjee-led Trinamool Congress government of not transferring funds of central schemes to people in the state
Politics
The BJP has been inducting Bengali film personalities almost en masse for the last two years