From Modi to Mamata: Tale of two investment summits
The Vibrant Gujarat summit resonated with entrepreneurial energy. The Haldia investment summit, on the other hand, came across as a cross between a political jamboree and a cultural extravaganza.
If validation was ever needed that Indian industry's preferred turf for doing business is Gujarat under Narendra Modi, it came last fortnight in the gushing adoration that captains of industry lavished on the three-elected Chief Minister who has made his State something of a model.
At the Vibrant Gujarat summit, speaker after speaker resorted, in some cases, to hyperbolic praise of Modi for having created the enabling environment for them to do business in the State.
Particularly in contrast to the policy paralysis that has afflicted the Central government in recent years, and the competitive populism that characterises most other state governments, the Gujarat model of industrial and agricultural growth has almost become the gold standard against which the Centre and all other state governments are being judged - in most cases, unfavourably.
Of course, this has also subjected the Gujarat growth story to far more clinical scrutiny from media commentators for symptoms that the narrative is perhaps being overstated to varnish over the stains of the 2002 riots in the State, for which Modi's detractors hold his government culpable of either outright complicity in the riots or at least wholesale failure to prevent it.
In direct contrast to the Vibrant Gujarat summit was the 'Bengal Leads' investment summit hosted earlier this week by West Bengal Chief Minister Mamata Banerjee. Where the Gujarat summit resonated with entrepreneurial energy and a genuine interest in closing business deals, the Haldia summit came across as something of a wannabe pretender to the real thing and a cross between a political jamboree and a cultural extravaganza.
Indicatively, perhaps the most scintillating headline to emerge from Mamata Banerjee's show was that she cajoled an industrialist to sing a Tagore song on stage.
The irony of Mamata Banerjee priming her bankrupt State for investment couldn't have been more stark, given that the firebrand leader who thrives in confrontational street politics shares a karmic connection to Modi. After all, it was her shrill and petulant campaign against the Tata Nano plant in Singrur some years ago (when she was an Opposition leader doing whatever it took to come to power) that effectively drove the Tatas into the welcoming arms of Modi in Gujarat, and set the tone for the narrative of Gujarat as a business-friendly State.
Columnist Swapan Dasgupta, who makes no secret of his admiration for Modi and who attended the Vibrant Gujarat summit, notes in The Telegraph that there are compelling reasons to account for why Gujarat is on a roll and streets ahead of other States in making business feel right at home. The special investment region in Dholera, he writes, is "arguably the most talked-about venture" in India, given that the special legislation that enables it meets almost every item (including labour flexibility) on industry's wish list.
Investor-friendly facilities were actually available to every state in the country (including in West Bengal), Dasgupta narrates. "Yet, it is significant that only Modi has followed it through with State legislation."
He further points to two additional features about Gujarat that make it fairly fertile ground for industrial growth. The first is the fact that Gujarat has developed a huge land bank for industry and townships. But, equally important, he adds, the transfer of land from low-yielding agriculture to industry would not have been possible unless rural folk had not detected the possibilities of self-improvement from abandoning their traditional livelihood.
And since Mamata Banerjee came to power with her perverse brand of populist politics that was premised on keeping agricultural land from being converted to industry, she is forever caught in an image trap that renders it impossible for her to "do a Gujarat" in West Bengal - beyond hosting pretender investment summits of the sorts she hosted this week.
In other words, investment summits of the sort that Mamata Banerjee hosted can only work when industry can feel reasonably confident that there exists an enabling environment for them to do business - and that has to be manifest in countless different ways, from legislation to labour market flexibility to tax and industrial policies.
This is worth bearing in mind at a time when there is increasing debate over whether the Gujarat model of development can be replicated elsewhere in India.
Economist Vivek Dehejia weighs in on the subject here, and after the de rigueurinvocation of the "ghosts of 2002", concludes that"Indian democracy, which catapulted Narendra Modi to prominence in Gujarat, may not so easily transform the 'Modi model' into a nationally viable template" because, in the end, "good economics and good politics... must walk hand in hand."
That may well be the case, but that still leaves open the question of what constitutes "good politics" in today's milieu. Gujarat of 2002 may have made for "bad politics", but there is nothing to suggest that politics in Gujarat today is any worse than politics elsewhere. And the pendulum of governance at the Centre and in many States of India has swung so far on the side of "bad politics" and "bad economics" that there is a wider yearning to see the Gujarat model of economic development - and, dare one say, the Gujarat model of non-discriminatory politics as it is practised today - replicated elsewhere.
At the Bengal Leads summit, the industrialist invited to the stage by Mamata Banerjee sang - what else? - the famed 'Ekla Chalo Re' of Rabindranath Tagore. Today, in a larger sense, it is Modi who walks alone, having set the tone for economic development with the Gujarat model. And the Mamata Banerjees of Indian politics have been reduced to hosting pretender summits in the hope of drawing lessons from the Gujarat template.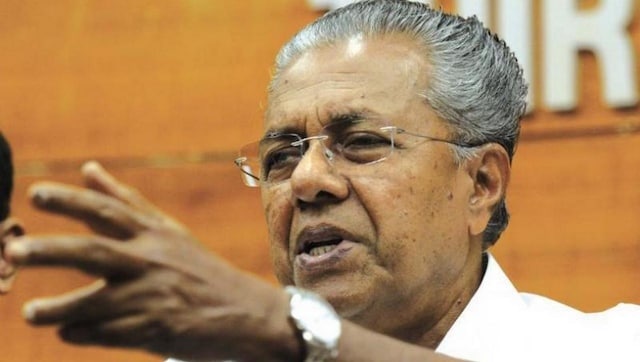 Politics
Along with welfare politics, the Left has also benefited from the significant shift in Kerala's political landscape with the rise of Hindu nationalism
Politics
Governor Jagdeep Dhankhar administered her the oath of office and secrecy at a low-key ceremony at Raj Bhawan held amid the raging COVID pandemic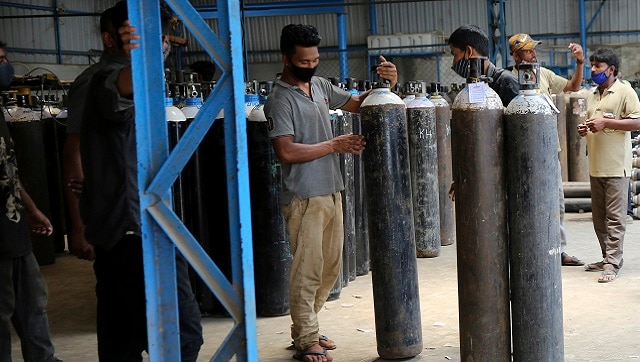 India
India also reported a record 2,104 deaths in a span of 24 hours on Thursday, taking the toll from COVID-19 disease to 1,84,657