From Dholpur to Indofil: Congress goof-ups embolden BJP as #LalitGate starts to stall
There is, however, a realization in the ruling dispensation that the controversy has ignited morale of Congress, Left and other critics of the BJP and PM Modi.
The last three days of Congress's campaign against BJP on #Lalitgate has given ruling party reasons to believe that the controversy won't sustain for long. There are still three weeks left for the monsoon session to begin and the party is hopeful that by then the issue would have died down, at least would have lost its steam to threaten a washout of monsoon session.
A senior BJP leader told Firstpost that "every issue has a limited shelf life and in this it could sustain for over two weeks because sections of English media was bent on running a totally biased campaign against the BJP and picked up on all sundry things suitable to its line from Lalit Modi's tweets and purposeful leaks. Hindi media, both print and electronic have broadly been more balanced. While the sections of English media initially set the agenda for others but forgot that too much of biased one sided planted news coverage has its limits to mobilize public opinion. Those watching English news coverage can make a distinction between news and personal views."
The ruling party is feeling emboldened after Congress chose to question Vasundhara Raje and her son Dushyant's possession over Dholpur City Palace on basis of half-baked facts and then raised dust over Lalit Modi's offer to Sushma Swaraj's lawyer husband Swaraj Kaushal to get on Indofil (Lalit Modi's family owned company) board as alternate director. Kaushal had the offer and  Modi's company withdrew the offer. As such the leaked mails, Swaraj Kaushal and Lalit Modi's father KK Modi's clarification suggested that no impropriety was committed.
Sushma Swaraj had already confirmed that her husband and daughter used to be lawyers for Lalit Modi and the matter was debated at length in the public domain. Further revelations that Swaraj Kaushal had rejected Lalit Modi's offer to be in the board of one of his company didn't go anywhere or have an impact on fortunes of Sushma Swaraj.
Former minister and senior Congress leader Jairam Ramesh's claims that Vasundhara Raje and her son Dushyant were illegally occupying Dholpur Palace in Rajastahan and unauthorizedly running a starred heritage hotel fall flat after the BJP challenged it with facts and came out with "papers for papers". A scrutiny of papers reveals that Jairam Ramesh either didn't take into account of the total facts or willfully chose to do a selective reading.
BJP general secretary and Rajya Sabha MP from Rajasthan, Bhupendra Yadav shows a pile of papers on Dholpur City Palace to counter Congress's claims that the palace now a hotel was a government property. A Government of India order dated 22 November 1958 shows that there was an exchange whereby Dushyant's father Hemant Singh recognized as erstwhile ruler of Dholpur gave up his claims on Kesarbagh Palace and handed it over to the government and took possession of City Palace. The government currently runs a military school from Kesarbagh palace premises.
Then there was settlement between Dushyant and his father Hemant Singh in court of Additional District Judge in 2007 which says "the defendant (Hemant Singh) herein disclaim any right, title or interest, in any manner whatsoever in all immpvable properties belonging to the erstwhile state (ruler) of Dholpur, including city palace along with adjoining land and premises bounded by boundary walls, situated anywhere and agricultural land standing in name of Defendant 1 or any other oerson on his behalf, including all immovable properties particularly described in Schedule 1…."
Jairam Ramesh had read only Schedule 1, without referring to section 9(B) of the same decree. Jairam's own party colleague, Former Karnataka Governor Hansraj Bharawdraj's comments in an interview to Indian Express is being liberally quoted by the BJP leaders. Bharadwaj said "Jairam Ramesh can speak on anything… he speaks indiscriminately on everything, that is his trait… But, where have you brought the politics? To a low level. You are attacking children of one another. That is not politics. You must debate public issues… Jairam Ramesh has brought a lot of controversy in the Congress… I think the Congress is further damaging itself by aligning itself with the internal politics of the BJP."
There was some delay on part of the BJP in defending Vasundhara Raje's case before the media but the party leaders now think that they have covered the lost ground. Bhupendra Yadav charges that "Congress was resorting to speaking plain lies and since they wouldn't have legs to stand on, the lies can't live long. Private family matters (dispute between Vasundhara and her estranged husband Hemant Singh) are never dragged into politics. By doing so the Congress has shown its only ideological bankruptcy and has exposed itself before public at large."
Yadav says it's true that she had a family relation with Lalit Modi and his wife but nothing wrong was committed.
Another BJP leader said that the controversy did initially embarrass the party but claimed that it has not hurt its image. "The feedback that we are getting from various points suggests that it has charged our workers and supporters. Our core supporters have aggressively taken it up on the social media and other available platforms. Modi government would and remembered by known by the work it does but by relentless negative campaigns by rivals and some media houses. We have seen it enough in Gujarat when Modi was chief minister."
There is, however, a realization in the ruling dispensation that the controversy has ignited morale of Congress, Left and other critics of the BJP and PM Modi. The controversy won't be allowed to die an easy death and as such the BJP's hopes of making monsoon session functional may be misplaced.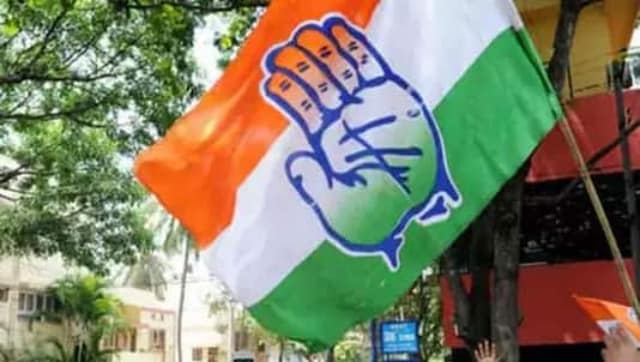 Politics
Former Law minister Ashwani Kumar alleged the EC has failed to discharge its obligations as it has never happened that the poll body reverses its decision without seeking the comments of the complainant
Politics
Basirhat Dakshin recorded a voter turnout of 86.81 percent in the 2016 election, when 2,16,862 voters exercised their franchise.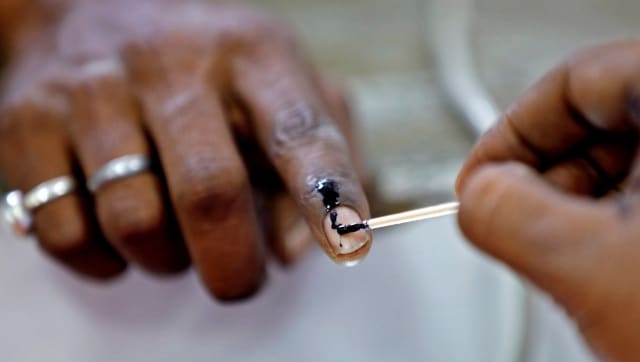 Politics
Basirhat Uttar Assembly constituency will go to the polls on 17 April, during the fifth phase of the 2021 Assembly election.