Irom Sharmila dons a new hat with political front: All you need to know about the iron lady
Irom Chanu Sharmila was just another woman, born in a small village in the hilly state of Manipur, until something changed and she metamorphosed into a symbol of peaceful resistance against the brutalities of nation state.
Manipur's iconic human rights activist Irom Sharmila launched a new political party called the People Resurgence and Justice Alliance in Imphal on Tuesday.
Sharmila said she will contest against Manipur Chief Minister Okram Ibobi from the Thoubal constituency in the 2017 assembly elections. She will also contest from Khurai, her home constituency, she added.
"I want to become the Chief Minister to repeal the Afspa... since Ibobi has kept all sections of the people in his constituency satisfied they may reject me. But I want to know whether people in other districts in general and the hills in particular are well looked after. Since my mission is to repeal the Afspa, I am throwing the gauntlet to the Chief Minister," a humbled Sharmila said. She further disclosed that her party will field 20 candidates and names of four candidates have been finalised.
Earlier on Wednesday, she visited Johnstone Higher Secondary School in the heart of Imphal city where the first session of the elected Assembly of Manipur was held on 18 October, 1948. "Since this is the cornerstone of democracy, I have come seeking blessings," Sharmila said.
Who is Irom Sharmila?
Irom Chanu Sharmila was just another woman, born in a small village in the hilly state of Manipur, until something changed and she metamorphosed into a symbol of peaceful resistance against the brutalities of nation state. Young Sharmila, after she reportedly saw the army kill 10 people at a bus stop near her home, decided to sit on a fast unto death. But what she couldn't have gauged back then was the sheer duration of her battle and her strength to carry on.
For 16 long years, which makes up most of her adult life, Sharmila refused to eat or drink anything, until Afspa (Armed Forces Special Powers Act that gives the security forces almost unquestioned authority to operate in a state) was repealed.
She began fasting on 2 November, 2000 and since then, has been held in judicial custody almost ever since, and has spent much of the last 16 years confined to a hospital ward, until 9 August this year when she finally broke her fast by dribbling some honey.
Her long-stretched battle had many dimensions that stretched way beyond her eating or not eating food. Apart from the sheer strength it took to abstain from the most primal of human needs, Sharmila was under great emotional distress even when she was at the prime of her popularity. She has not been to her home or seen her family in 16-years, as she said it would be difficult for her mother to see her like that. Her 84-year-old mother had given Sharmila her blessings and asked her to come home only after she achieved her goal.  Her long protest won her worldwide recognition and many international accolades: the rights group Amnesty International described her as a 'Prisoner of Conscience.'
Her elder brother Singhajit said their mother is waiting for the moment of her victory which will come only when Afspa is repealed.
Although living only few metres away from each other, the brother-sister duo had met only once in all these years when their mother Sakhi was admitted to Jawaharlal Nehru Hospital, where Sharmila was force-fed through a nasal tube and kept under detention by the police for suicide attempt. Singhajit recalls the time when their mother had slipped into coma in 2009 after an asthma attack.
"Sharmila feared death and so she managed to sneak into her mother's ward in the same hospital at midnight. When she came very close to the mother's face, suddenly she was in her senses. But our mother ordered her to go back immediately," he said.
The iconic civil rights activist left the place like an obedient child without arguing. "Come to me after winning. I am waiting for that moment when you will come home and cook food for me," Singhajit quoted their mother as having told his sister, who is the youngest of her nine children. He said even now her mother sticks to what she had said at that time.
Sharmila's associates said she has since then not even clipped her nails. "She became very weak and so the nails became brittle and broke, grew again and fell down again. She never clipped them if it hurt her," they said. Unlike any other woman, she also refused to comb her hair or even look at the mirror. "She was abstaining from a lot of pleasures in life," Singhajit said.
However, things changed after she decided to break her 16-year long battle.
Breaking a 16-year-long fast
On 9 August, 2016, Sharmila wept as she removed the tubes that were used to force-feed her from her nose and consumed a vial of honey, ending what is arguably the world's longest hunger strike.
After her body became frail due to years of abstinence from food, Sharmila was gradually lifted off the nasal diet, starting with liquid oral feed. Doctors said that since there was no precedence in medical history of how someone's body would react if he or she starts eating after a break of 16 years, she had to be kept under medical supervision even after breaking the fast.
However, after breaking her fast, Sharmila had been isolated by her angry followers. Manipuris, shocked after Sharmila's sudden decision to give up fasting, disowned the human rights activist, who had spent most part of her 16 years either in prison or in hospital being force-fed through a nasal tube, fighting for a cause that strikes a chord with most Manipuris. From an iconic leader who was revered and loved by her people, she was reduced to a social reject, as she was reportedly forced to continue living at the hospital where she was treated as most Imphal residents were reportedly not ready to provide her a house on rent.
I went on a fast for about 16 years thinking I could change the system, but I now realise that this will not yield any result.
After witnessing public abandonment, an emotional Sharmila said that she will still try to become a CM to push her demands, even if her own people did not support her. "People have reacted negatively to my decision to enter politics. But this is my decision," she said. Stressing on the point that she was not afraid of the consequences of her actions, Sharmila said, "Let them kill me the way they killed Mahatma Gandhi."
Facing dejection, Sharmila then announced that she will not visit her mother until she succeeds in her goals. Sharmila has not visited her house at Kongpal Kongkham Leikai, on the edge of Imphal city, even once all these years. Her mother, however, gave her a surprise visit at the hospital soon after she called off her hunger strike. Sharmila said, "It was quite a surprise that my mother came to visit me after 16 years. She and my sister came to meet me."
The situation was such that the authorities said police would maintain an escort for Sharmila because radical groups and rebels were angry with her and had threatened her for ending the strike, seeing it as weakening the fight against the military law.
Sharmila however stood her ground. The iron lady expressed her anguish to reporters saying, "India may understand me but Manipuris don't. Manipuris don't understand my struggle... I too want to live a normal life," as quoted in a report in India Today. 
How much support does she have?
Amnesty International declared her a Prisoner of Conscience in 2013 and she has received several prestigious international prizes, including a lifetime achievement award from the Asian Human Rights Commission.
But support in her home state has waned and in recent years she has hinted at her frustration with this.
Some in Manipur have criticised her choice of partner because he is from outside the state, with one insurgent group threatening to kill her if she marries him.
According to a report in  Hindustan times, she also received death threats from radical groups after she expressed her desire to get married and "have a normal life" while continuing to fight her battle through democratic means. The radical groups however look at it as "deviating from the cause". Such groups also warned Sharmila agianst marrying a non-local man. Sharmila's fiance Desmond Coutinho is a Goan-British activist.
Why politics?
Many have wondered what shook the Iron lady's will as she decided to break her fast. Sharmila clarified that she had only changed her strategy as years of fasting had not helped. "I have learned the hard way that my fasting has not had the desired result," she said.
As she announced her ambition to be the next chief minister of Manipur, Sharmila conceded that the path ahead will not be any easier. "I know nothing about politics and academically my education is very, very low, but I want to convince our people," she said in halting English. "I will use everything I have for the positive change of the society," she added.
Willing to learn the traits of trade, Sharmila also met Delhi CM and AAP national convenor Arvind Kejriwal and sought his advice on how to defeat "major political parties" in her state while Kejriwal assured her of all possible support for fighting the election. She also sought to know how Kejriwal managed the feat of handing out a crushing defeat to traditional political players with his then newly-floated political front. Sharmila had also expressed her desire to meet Prime Minister Narendra Modi expecting "good advice" from him.
When questioned about her waning support, a determined Sharmila replied that hers has been a lonely battle so far and she plans to take it forward alone. "My fight so far has been all alone and so I have decided to wage a war against the [Afspa] act democratically by becoming a lawmaker instead of continuing with my fast," she told reporters at the time. On the threats issued to her life in the wake of her discontinuing her fast, an undaunted Sharmila said, "People can't be convinced right now, but if they really don't want to be convinced, let them kill me."
With inputs from agencies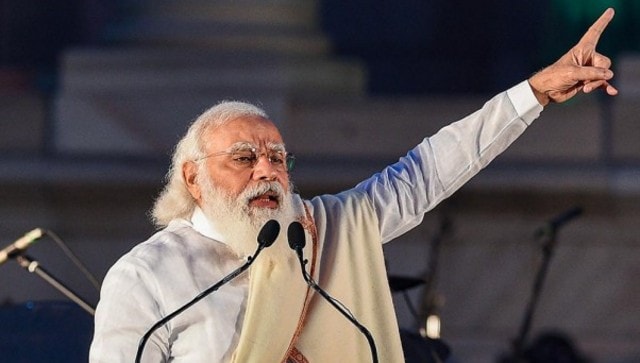 India
Modi reviewed the progress of vaccination and the roadmap for scaling up production of vaccines in the next few months, the Prime MInister's Office said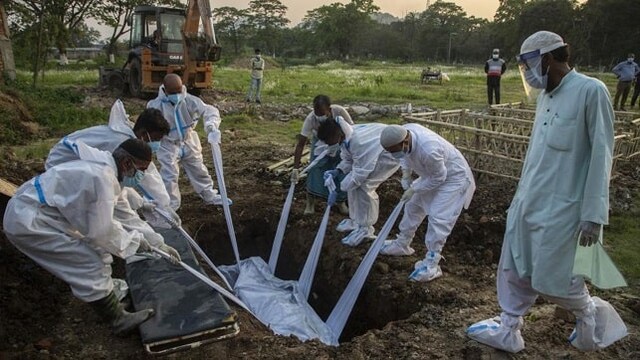 India
Had the nationalist leadership taken the savage epidemic of 1918-1919 seriously, India might have been one with a political culture that put lives first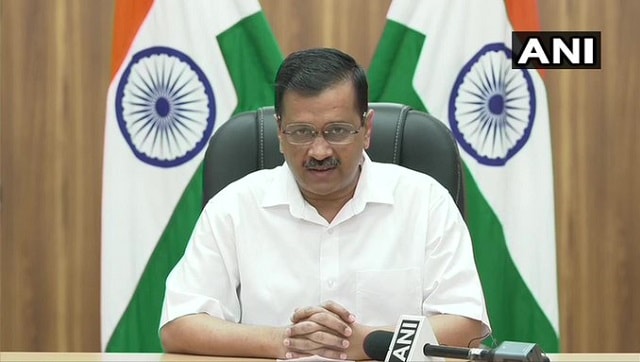 India
In an online briefing, the Delhi chief minister also said that the state govt will increase the vaccination centres from 100 to 300