Free speech: Rahul, Modi, Kejriwal are worse than Shinde
Here's the really bad news: each of the prime ministerial aspirants in 2014 -- minor or major -- has a dismal record on free speech. A look at their history reveals a far grimmer truth than Shinde's misquotes.
"We will crush such elements in the electronic media, which are indulging in false propaganda," declared our zealous Home Minister Sushil Kumar Shinde in a rousing speech to party minions. When the inevitable brouhaha ensued, he backtracked into yet more trouble by claiming we'd missed the "social" in his media comments. It is netizens who will face the rightful wrath of Shinde, not us grimy press club types.
Shinde's clarification though does in fact clarify his position, i.e. he is opposed to free expression irrespective of source. It's a worldview he shares in common with the other card-carrying members of the political class. Quick: Name one leading politician who is committed to the right to free speech… Right! And here's the really bad news: each of the prime ministerial aspirants in 2014 -- minor or major -- has a dismal record on free speech. A look at their history reveals a far grimmer truth than Shinde's misquotes.
Regional despots unite
Let's start with Jayalalithaa who squelched an unauthorized biography (also published by Penguin) with greater ease and relatively little attention back in 2012 thanks to a Madras sessions court verdict, which was never challenged.  "Penguin went silent and there has been no direct contact with the publisher after that. More shocking and painful was the silence of the media, English and Tamil, in Tamil Nadu. The matter never crossed the borders of the state: if it did, there was no sign of it," wrote its author Vaasanthi. But such silence is routine in a state notorious for -- as The Economist puts it -- arrests of opponents, censorship, and defamation suits. In fact, Tamil Nadu leaders are far ahead of the likes of Shinde. When the electronic media is flat out owned (Sun, Kalaignar, Jaya) by political parties, its leaders have no need to "crush" it.
The other regional aspirant, Nitish Kumar, fielded as a kinder, gentler rival to Narendra Modi, was dubbed the "editor in chief of Bihar" in an Open magazine article on the unprecedented crackdown on Bihar's local press.
Barring a few editors and media managers, just about every journalist concurs with Justice Markandey Katju, Chairman of the Press Council of India (PCI), when he points to a media crisis in the state. On 25 February, Justice Katju said: "The information I have gathered about the media in Bihar is not good… the press does not enjoy freedom at present… I have been told that people don't muster the courage to write against the Bihar government or its officials. The Constitution is being violated by such people... You are a government, but you are not above the Constitution."
Enough said.
There is no need to waste ink on establishing Mulayam Singh Yadav's anti-democratic impulses, or those of Mamata Bannerjee whose flagrant violations of press and individual freedom are well-established (If required, read AG Noorani's excellent summary in the Hindu here)
This, of course, leaves us with the big three: Rahul Gandhi, Arvind Kejriwal, and Narendra Modi.
Rahul Gandhi/UPA: Say nothing and carry a big stick
Rahul may not say very much on the subject, but his party's record speaks for itself. The UPA government has made a shameful name for itself by repeatedly and aggressively cracking down on online content it deemed a threat to national unity and integrity or public order, or for being "grossly offensive or menacing in nature," "disparaging," or "otherwise unlawful in any manner whatever."
When Sibal pointed Facebook officials to the computer screen, declaring, "This is unacceptable," he was referring not just to the anti-Sonia page but the sheer presumption it symbolised. It wasn't just about censorship but feudal entitlement, the entrenched privilege of the political class to remain unsullied by the grubby words of the teeming masses, be they lowly journalists or Facebook users. Shinde promise to "crush" all such upstarts is just more of the same.
Over the years, Sonia Gandhi has combined a flagrant disdain for the press -- which allowed to remain fully unaccountable -- with anti-free speech policies. She won't speak to us nor does she want us to speak back. Her son is likely to be exactly the same.
Narendra Modi: Free speech is expendable
As for Narendra Modi, even his most ardent supporters will not pretend he is a man dedicated to basic democratic rights. Where Godhra evokes an impassioned defense, any talk of constitutional rights is most often met with same philosophical rebuff: "We Indians respond to authoritarian leaders." End of debate. Setting aside the overly purple prose, Ruchir Joshi is right to argue that a Modi government will be hugely inimical to any form of free speech:
The man cannot take criticism, questioning, reasonable accusations or lampooning with even an iota of grace or dignity. If he ever becomes prime minister of India, we will have a man of such immovable self-regard that he has never laughed at himself, forget about letting others laugh at him. We will have a man who has always hated being questioned and done his best to snuff out the very impulse of questioning. In this Modi may be far from alone — it's a charge that can be fairly levelled at most of this country's top leaders — but married to all his other shortcomings, it flags up a serious problem for any country aspiring to deepen its democracy. 
So let's be clear. Modi may be great for the growth rate, stock markets etc., but he will do no good for our democracy.
Arvind Kejriwal: Paid media, paid media, paid media
In the company of Modi, Jaya and Rahul, Arvind Kejriwal ought to stand out as a lone beacon of democratic hope. His brief stint in office, however, was sufficient to uncover Kejriwal's anti-media bias, and of a very aam aadmi kind. And it goes something like this: good news is real; bad news is propaganda.
From the very start of his national political career in Jantar Mantar, Kejriwal fully understood the compulsions of the Indian press -- the desire for melodrama, TRPs, and to pander to its middle class audience, and knew exactly how to exploit them to his own ends. But as with mere mortals, sometimes the best laid plans go awry, as they did with his ill-conceived dharna in support of Somnath Bharti's vigilantism. Faced with unflattering media coverage, AAP leaders resorted to lowest and pettiest form of attack. "How much did Modi pay you?" snapped an irate Bharti. Kejriwal doubled down by launching into a similarly shrill attack during the dharna, accusing journalists of being stooges of BJP and Congress. At the recent rally in Rohtak, he was back to making allegations about media ownership, indicating this may well become a staple theme of his campaign.
So the same reporters and outlets who he thanked during the Lokpal campaign, and when he was sworn in as Chief Minister, are now paid lackeys of the corrupt establishment out to get him. There are indeed any problems with the state of the Indian journalism, but undermining the credibility of the press -- at will and when expedient -- is not a hallmark of a democratic leader. In fact, when he strikes the victim pose, Kejriwal sounds no different from BJP or Congress leaders who continually allege a media conspiracy against them or their party. Kejriwal has not gagged publications -- not that you can in 47 days -- but it didn't take very much for him to resort to the cynical anti-press posturing of a typical neta. Sure he's better, but not that much.
Do we expect any of these leaders to usher in a brave new era in free speech? Will any of them seek to strengthen and foster a truly independent fourth estate which is vital to any democracy? I think not. Thomas Jefferson famously said, "The government you elect is the government you deserve." So what does it say about us when not one of our future prime ministers respects free speech or the institution of a free press?
Subscribe to Moneycontrol Pro at ₹499 for the first year. Use code PRO499. Limited period offer. *T&C apply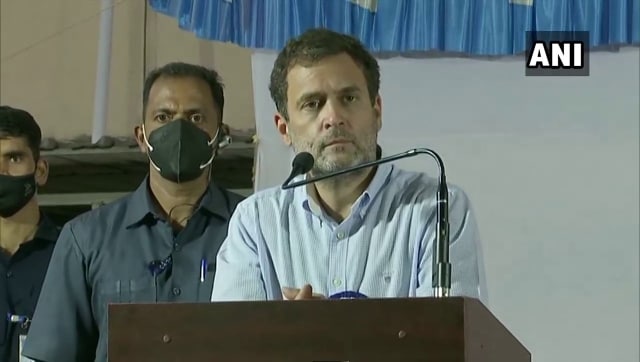 Politics
In a rare attack on the Left, the Wayanad MP criticised Chief Minister Pinarayi Vijayan's LDF government, for favouring its own party workers when it comes to providing jobs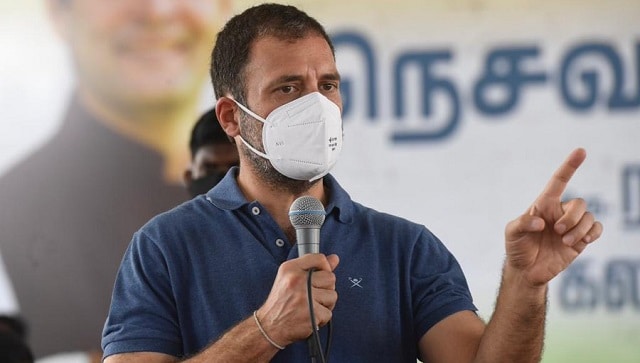 Politics
Speaking at a press conference, Randeep Singh Surjewala said, 'The North-South divide is a toolkit being adopted and sold by the BJP to the news channels and the public'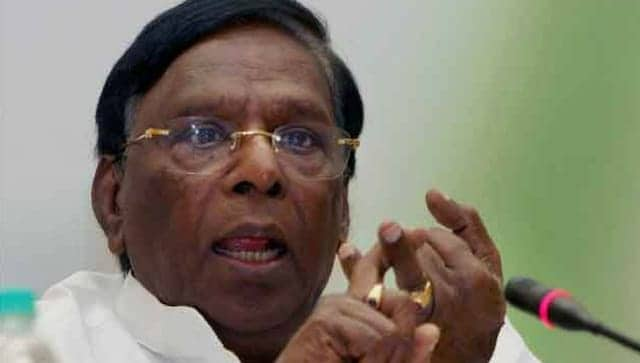 Politics
The collapse of the V Narayanasamy-led government in Puducherry led to a war of words over Rahul Gandhi's leadership of the Congress party and the BJP's 'corrupt politics'