Former TMC leader Mukul Roy receives invitation to attend BJP national secretary's birthday party
Mukul Roy has received an invitation to attend the birthday party of BJP national secretary Rahul Sinha
Kolkata: Former Trinamool Congress (TMC) leader Mukul Roy has received an invitation to attend the birthday party of BJP national secretary Rahul Sinha, fuelling further speculation about his growing proximity to the saffron party. Sinha's birthday party is scheduled to be held in Kolkata on 25 October.
"Every year, apart from the BJP leadership, we also invite the leaders of other political parties to the birthday party of Rahul Sinha. This year, we have invited Mukul Roy also as he is one of the most respected politicians of Bengal. We are hopeful that he will attend the programme," said a BJP leader who is also one of the organisers of the event.
Roy had resigned from the Rajya Sabha and quit the TMC earlier this month. Last month, he was suspended from the TMC for six years for indulging in "anti-party activities" after he had announced on 25 September that he would quit the party.
Subsequently, Roy had described the BJP as a secular party and said the TMC would not have tasted success without the backing of the saffron outfit at the national level in its initial years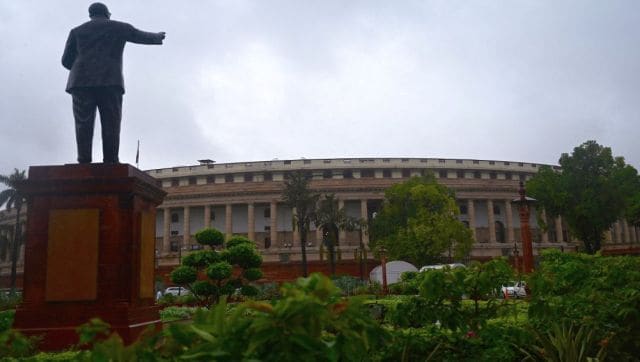 India
Prime Minister Narendra Modi along with Rajya Sabha Chairperson M Venkaiah Naidu, and Lok Sabha Speaker Om Birla will launch the new channel on International Day of Democracy
India
Ghosh was among those suspended during the ruckus in Rajya Sabha in the recently concluded Parliament session where both MPs and marshals were allegedly injured
India
Dev has been a MP in the Lok Sabha from the Silchar seat in Assam but lost the elections in 2019