Former Rajya Sabha MP Chandan Mitra quits BJP; reports say he may join Trinamool Congress on 21 July
Chandan Mitra has submitted his resignation to BJP president Amit Shah on Tuesday and will join the TMC on 21 July at the Shahid Divas celebrations
Senior journalist and two-time Rajya Sabha MP Chandan Mitra has quit the Bharatiya Janata Party (BJP). While he confirmed his resignation on Wednesday, he did not comment on the speculation that he is set to join the Trinamool Congress (TMC).
"I have given my resignation. But I have not decided whom I will join, or when. I am not going to disclose that," Mitra told ANI.
Mitra submitted his resignation to BJP president Amit Shah on Tuesday, according to Zee News. The report said the former Rajya Sabha MP will join the TMC  on 21 July at the Shahid Divas celebrations.
The TMC celebrates Shahid Divas on 21 July to mark Martyr's Day, which commemorates the day 13 Youth Congress workers were killed in police firing in 1993 during the tenure of the Left Front. West Bengal chief minister and party supremo Mamata Banerjee is expected to lead the event where it is believed that Mitra will formally join the party.
Banerjee's TMC has promised that a large number of new faces will join the party on Saturday, according to NDTV.
Mitra has reportedly been upset with the BJP for being sidelined under the Modi-Shah leadership. He is considered to be a close aide of veteran BJP leader LK Advani.
The former Rajya Sabha MP has also been openly critical about the BJP. When the party was defeated in the Kairana bypoll in May, Mitra was quoted as saying that the BJP did not pay adequate attention to the plight of sugarcane farmers, according to The India Express.
Mitra was a nominated member of the Rajya Sabha from August 2003 to 2009. In June 2010, he was elected to the Upper House from Madhya Pradesh. His term ended in 2016. He had contested for the 2016 West Bengal Assembly election from the Hooghly seat on a BJP ticket and lost.
Politics
As per sources, Ashok Tanwar, who quit the Congress in October 2019 and launched his own party, and former JD(U) general secretary Pavan Varma will also join the TMC in Delhi on Tuesday
India
No state government can override a Central legislation passed by Parliament; there are enough remedies already available in case any state feels there is any irregularity in the Central Act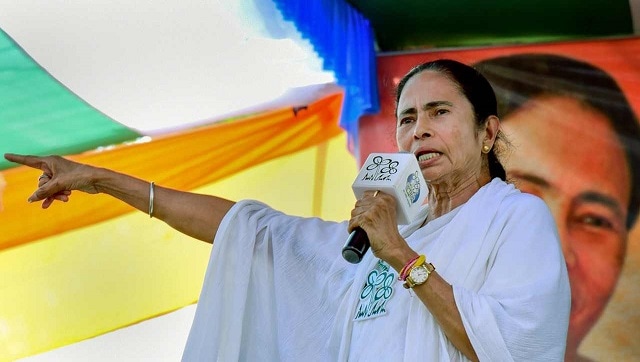 India
The West Bengal chief minister's visit to the capital is taking place days ahead of the winter session of Parliament that is scheduled to begin on 29 November