For the BJP, privileging urban India over villages isn't so much about the economy, it's ideology
Prime Minister Narendra Modi remains steadfastly opposed to farm loan waivers, even though he has allowed BJP state governments to give them if they so desire.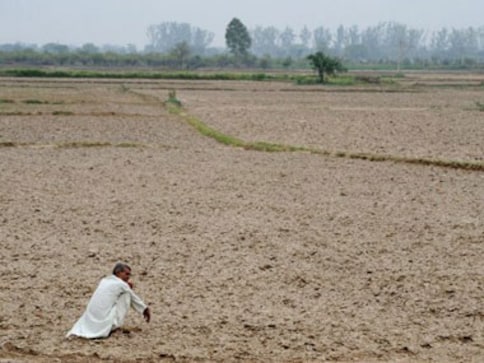 "Modi is good for the country. Perhaps he is good for the cities. But he is not good for the villages," a wealthy farmer in West Champaran, near the India-Nepal border, told me during the Bihar elections in 2015.
His words echoed in Gujarat where the urban-rural divide was as stark as black and white. Driving down a highway, you found people in the urban stretch with the BJP, and as soon as the city was left behind, people started complaining of farm distress and unemployment. The urban-rural divide was seen among Patels too.
The BJP knew it had a problem in rural areas, and yet it did precious little to address them. Minimum support prices of some items were increased only by a bit, and unlike other states, there was no talk of a farm loan waiver.
The BJP in Gujarat has always done better in urban than rural areas. It has been able to ignore rural because as this election showed, it can come to power almost exclusively on urban vote.
Rural neglect
Prime Minister Narendra Modi remains steadfastly opposed to farm loan waivers, even though he has allowed BJP state governments to give them if they so desire.
He has refused to make substantial increases in minimum support prices for farmers – and we know that a promise to this effect in the budget was bunk. It will mean only a little more money in the hands of farmers, as several reports have shown.
The Modi government has clearly decided to keep farm prices low to prevent high food inflation, which impacts the urban masses more than rural. In other words, the government has clearly made a preference for urban over rural.
To be fair, farmers are under financial strain not only because of modest MSPs but also because global commodities prices have crashed, hurting Indian agriculture exports. They have also suffered from an uneven monsoon that has been virtually like a drought in many parts. Where the Modi government has been at fault is not alleviating this distress – not even trying to do so.
Over the last year or so, series of protests by farmers from different parts of the country have made it clear that farmers are unhappy. All data points to rising rural distress. The government's own economic survey admits that rural demand is still not back to pre-demonetisation levels.
The big idea in the election year budget was an impossibly high target of giving health insurance to 10 crore households, but that isn't going to improve the health infrastructure overnight, and will certainly not bring rural India much-needed immediate relief from farm distress, unemployment and the slowdown in the rural economy.
In 2016-17, growth in rural markets lagged that in urban markets for the first time since 2011-12.
Rural wage growth in #India has decelerated sharply in the last few months to lowest in more than 2 years. Real wages have turned negative now.

With elections a year away more populist measures coming soon!! pic.twitter.com/pKTDYBfmzx

— Uday Tharar (@udaytharar) February 9, 2018
Real rural wages have decelerated in the last two years – meaning that rural India's pockets feel lighter now than they did two years ago.
The Modi government has shied away from "populism" or "doles" that would put more money in the hands of the rural Indians. They didn't do it before Gujarat, they didn't do it in the budget and it seems increasingly unlikely they will do it at all.
While the government has moved to recapitalise banks suffering from huge bad loans in the corporate sector, it has refused to come up with a much-needed rural stimulus.
Demonetisation hurt not just farmers during a critical sowing season in 2016, but also rural migrants in cities who had to return home, as seen in the sudden increase for work under MGNREGA.
Talking of MGNREGA, the government has not only tried to cut back work under the jobs scheme, deliberate delays in NREGA payments make the rural poor migrate to cities for work, defeating the purpose of the programme.
An ideological reluctance?
All this evidence begs the question: is the privileging of urban over rural a matter of ideological faith for the BJP?
Sagar Rabari, an activist of the Gujarat Khedut Samaj, says that the BJP's efforts in Gujarat have always been to promote urbanisation, and to do so it does not particularly try to focus on rural areas. Infrastructure for them means urban infrastructure, and the Gujarat government hardly as an agriculture policy.
It may sound like a conspiracy theory but it makes sense: if the rural economy doesn't do too well, people will be forced to sell their lands, move out of agriculture and urbanise. This is the only conclusion you can come to when you see the Modi government's neglect of the rural.
The BJP did win a lot of rural seats in the 2014 Lok Sabha polls, and in many state Assembly elections including its Uttar Pradesh sweep in 2017. (It was forced to promise a farm loan waiver in Uttar Pradesh.)
But any look at statistics confirms what we already know: the BJP is first and foremost a party of the cities. In 2014, its vote share in urban seats was 42 percent, in semi-urban seats 32 percent and in rural seats 30 percent. It won 84 percent of the urban seats it contested, but its success rate in rural seats was much less at 63 percent.
The BJP's parent organisation, the Rashtriya Swayamsewak Sangh, has been primarily a phenomenon of the towns. A lot of evidence, not least the number of Hindu-Muslim riots, shows that Hindutva polarisation doesn't work in villages the way it does in cities. In village society, caste matters a lot more than in cities. There's also greater interaction with Muslims, who in cities have been ghettoized by riots, and can thus be easily othered.
For these reasons, urban over rural seems to be an ideological leitmotif for the BJP. We've seen this movie before. Atal Bihari Vajpayee's NDA government proclaimed India was Shining on account of things that pleased urban India. UPA 1, on the other hand, got down to making rural India happy immediately.
The BJP's big focus in the Modi era has been on places that are fast urbanising, called "rurban". But 244 of 545 seats are predominantly rural.
For the first time, the BJP won rural India in a big way in 2014. With the Modi government's neglect of the rural, it risks losing these votes in 2019.
Politics
The announcement came on the day Bihar chief minister and JD(U) leader Nitish Kumar skipped a NITI Aayog meeting chaired by PM Narendra Modi. The Bihar ruling alliance comprises JD(U) & BJP
Politics
A possible split between the Nitish Kumar-led JD(U) and BJP in Bihar is on the cards. The alliance partners have been at loggerheads over the state Speaker, Cabinet berths and more. Now, former JD(U) president RCP Singh's quitting the party and his apparent proximity to BJP has escalated the tension
Politics
All eyes are on the big meetings in Patna – the one held by Nitish Kumar and the other being attended by the RJD, Congress and other smaller parties at Rabri Devi's residence. If the JD(U) decides to dump the BJP, Grand Alliance 2.0 is inevitable