For 2019 elections, Narendra Modi's big opponent won't be Rahul Gandhi, but lack of new jobs for youth
Narendra Modi's biggest opponent in the 2019 general elections will not be Rahul Gandhi, or a united Opposition the Congress vice-president has been talking about — it will be lack of jobs for youths of Inida.
Narendra Modi's biggest opponent in the 2019 general elections will not be Rahul Gandhi, or a united Opposition the Congress vice-president has been talking about — it will be lack of jobs for youths of Inida.
Modi's Independence Day speech was also a strong pitch for 2019 polls, targetting, particularly, the first time voters.
The prime minister made a strong case on why does he matters beyond 2019 — to build a New India by 2022. Modi made it clear one of his key target areas in 2019 will be the youth, the first time voters. "1 January, 2018, will not be an ordinary day - those born in this century will start turning 18. For these people, this will be a decisive year. They are going to be the creators of the destiny of our nation in the 21st century. I heartily welcome all these youths, honour them and offer my respects to them. You have an opportunity to shape the destiny of our country," Modi said in the speech.
But, what do this new segment of votebank think of Modi? He remains as popular as he was in 2014. An India Today-Karvy Insights Mood of the Nation Poll, conducted among a sample of 12,178 people across the country, showed Modi's popularity remains intact.
But, the survey also gave some warning signals to Modi. It said 53 percent of the voters polled believe that the grim jobs scenario signals a deeper economic crisis. The scepticism on jobs is 17 percent higher than a similar survey by the same surveyor six months ago. Failure to give jobs could turn the 133 million first-time voters Modi is targeting in 2019 against him. The signals of this are already evident.
If this government fails to generate sufficient jobs (which is largely the case so far), the biggest challenge Modi and his campaigners will have to face will be the possibility of the same 133 million-the new workforce-turning against the government.
The biggest clue on the grim employment scenario for Modi government lies in the 2016-17 Economic Survey authored by Chief Economic Advisor, Arvind Subramanian. "Employment in India poses a great challenge in terms of its structure which is dominated by informal, unorganized and seasonal workers, and is characterised by high levels of under employment, skill shortages, with the labour markets impacted by rigid labour laws, and the emergence of contract labour," the survey said. According to data from Centre for Monitoring Indian Economy, the number of people employed fell by 1.5 million, the number of people who declared themselves unemployed fell much more - by 9.6 million. As a result, the labour force fell by 11 million, it said.
Even more critical, while the workforce (persons greater than 14 years of age) swelled by 9.7 million to 960 million during January-April 2017, the number of employed did not grow, it shrank, CMIE said. "This implies that the stock of persons to be provided with employment has increased," it said. Of the 133 million new voters, about 73 percent lives in India's villages and this is the segment which would eventually move to urban centres for job opportunities.
Interestingly, this is also a segment of population which is more tech saavy and more sensitive to political and economic developments in the system. For the same reason this segment can turn both the friend and enemy of Modi in 2019 depending on how he engages with them. So far, the job scenario is pretty disappointing despite various schemes by this government to push entrepreneurship and leave creation.
In the three years of Modi rule, unemployment has actually gone up — in 2015-16 to 5 percent up from 4.9 percent in 2013-14, the year before the BJP assumed power. What it could do so far through schemes like Deen Dayal Antyodaya Yojana National Urban Livelihoods Mission (DAYNULM) and Mudra loans, is too little compared to the job demand.
A shattered Congress party and weak regional political groupings and the image of a corruption-free, pro-reform government that has the political will to take difficult decisions act heavily in favour of the BJPin the run up to the 2019 polls. As it appears, his challenges will be more economical than political and main among them will be creation of new jobs. Modi will have to reboot the economy in a big way to change the job scenario. The 133 million youngsters who will cast their vote first time in 2019 can be Modi's biggest strength or turn out to be his biggest enemies.
India
Modi also conveyed his 'profound gratitude' to Benjamin Netanyahu, whose long tenure as Israeli prime minister ended on Sunday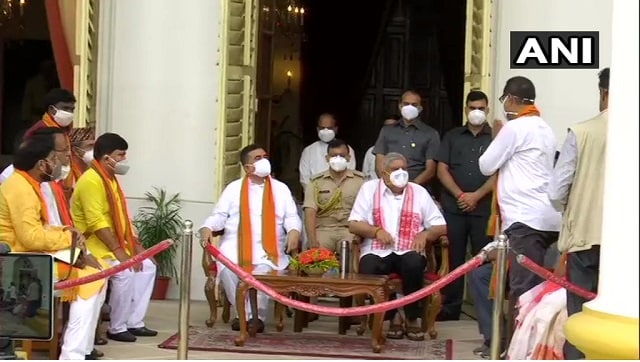 Politics
This is the second time when Adhikari met the governor in June. Earlier he met the governor and submitted a representation about unabated post-poll retributive violence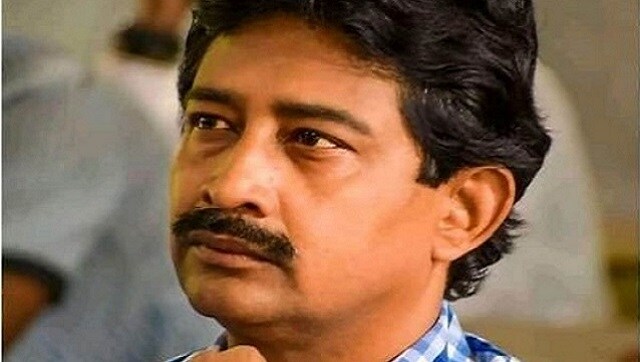 Politics
Banerjee, who unsuccessfully fought the Bengal Assembly polls on BJP ticket, described his meeting with the TMC general secretary as a 'courtesy visit'