'Foe's foe is my friend, at least for now' seems to be the motto during the West Bengal election
So what's the conclusion? Whose friend is whose enemy? Are they all fighting against each other? Or there is another informal alliance - TMC-BJP - taking in CPM-Congress jot (alliance in Bangla)? The veil will be lifted after the results are declared. After all politics makes for strangest of bedfellows!
The official candidate of Left Front-Congress combine in Islampur, Dr Arshad Ali is sitting in his office whereas he should be campaigning aggressively in his constituency. Polling here is due on April 17. The only hitch is that the Congress too has fielded a candidate here in Kanhaiya Agarwal, the local mayor who is much more popular than Ali, a professor, belonging to Janata Dal (U).
Islampur, a dusty town in North Dinajpur district, is barely 30 kms from Kishanganj in Bihar but 500 kms from Kolkata. Since both the combine partners wanted to field their candidates from here. Being closer to Bihar and having significant population of Hindi speaking Biharis, the seat-in a compromise formula - was given to JD(U). Not
fancying his chances, Ali is cooling his heels in his office whereas Agarwal, has been roaming around projecting himself as the LF-Cong combine candidate. Ask CPM district secretary for a clarity on the situation, he chuckles before replying, "you know we have to honour the sentiments of our cadre. We will take a decision 2-3 days before the polling".
The ongoing Assembly elections in Bihar, all main protagonists are so full of such contradictions that it is very difficult to surmise who stands where. This is such a bitterly and closely fought election that no party wants to cede even an inch to its rivals and even erstwhile rivals. Strategies are not only being formulated but even being altered every day with changing ground situation. For rivals have become friends and friends have become rivals. No one knows how long the current relationships will last. There is an example too. Congress and TMC had contested the 2011assembly elections as an alliance.
Left Front and Congress, the bitter rivals of 70 years, joined hands to fight the ruling Trinamool Cingress (TMC). Barring a few "friendly fights", they had a smooth seat adjustments. But, a surprise awaits you in Murshidabad-Behrampore. It's no friendly fight between the allies here. The two have not only fielded candidates against each other in 10 constituencies, but are also fighting tooth and nail. A local Congress leader explains - this is Adhir Da's (state Congress president Adhir Ranjan Chaudhury) turf. We have been trouncing communists for past 20 years. LF comes close second with TMC being a distant third in most constituencies. How can we vacate the space for TMC - even the second spot. A similar story awaits you in ABA Ghani Khan's erstwhile fiefdom Malda.
Move a little further north to Darjeeling district. The main township here is Siliguri - this is where now famous Siliguri model of elections was laid during municipal elections. Then all rivals joined hands to defeat TMC. The move was brainchild of former CPM minister Ashok Bhattacharya. BJP, Left Front and Congress had an unofficial, informal seat adjustment. Even their respective state leadership were not aware of the arrangement. Of the 47 seats in Siliguri Municipal Corporation 23 were won by the CPM, 17 by Congress and 2 by the BJP. Trinamool Cingress which won most the the municipalities in the state, could win only 17.
Ashok Bhattacharya who was unanimously elected Mayor, is the combine's candidate for Siliguri Assembly seat this time. Pitted against him as TMC candidate is famous footballer, Baichung Bhutia, who unsuccessfully contested Parliamentary election from Darjeeling against SS Ahluwalia of the BJP. Nobody in Siliguri sees even a remote chance of Bhutia reaching the Assembly.
Darjeeling presents another interesting study. Here Vimal Gurang's dominant political outfit, Gorkha Janmukti Morcha (GJM) is an ally of the BJP. Both parties are proponents of small states and hence a separate Gorkhaland state. TMC's Mamata Banerjee is dead against the proposal. The two are slugging it out among themselves as CPM and Congress don't have much presence in any of the three seats in the hill region of Darjeeling. Without taking name, CPM has asked its cadre to ensure GJM's candidates (supported by the BJP). Because it doesn't want TMC to win at any cost. Similar are the emotions in the ruling parties - TMC in the state and BJP at the Centre. BJP may not be a dominant force here, but during 2014 Lok Sabha elections, riding in Modi wave it managed to get 17 per cent votes. The wave has since waned. Barring few committed voters, nobody is giving the BJP a chance in West Bengal. But, still the party is leaving no stone unturned in this elections. Says Burdwan district BJP president, Sandeep Nandi, "We can't allow Congress to revive in West Bengal. Whatever votes our candidates are polling, would be going from Congress's kitty." Doesn't that mean helping TMC? "We can take on TMC later also. It is supporting us in Rajya Sabha anyway. But our priority is to annihilate Congress and CPM", he quips.
Trinamool leaders too acknowledge this mutual beneficial arrangement. A district committee member in Hooghly says, "the BJP may not expect its Lok Sabha polls' performance. But, if it weakens, the votes otherwise polled by it, would go to the CPM-Cong combine".
So what's the conclusion? Whose friend is whose enemy? Are they all fighting against each other? Or there is another informal alliance - TMC-BJP - taking in CPM-Congress jot (alliance in Bangla)? The veil will be lifted after the results are declared. After all politics makes for strangest of bedfellows!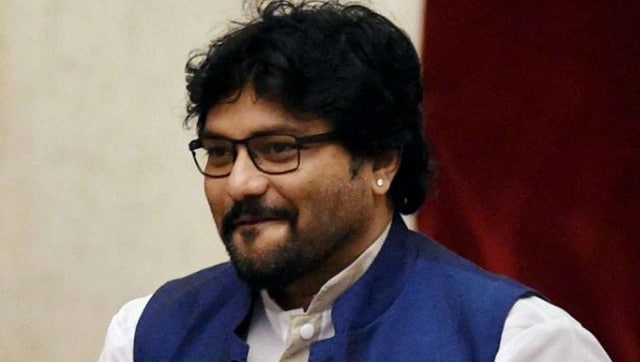 India
Supriyo, who joined the Trinamool Congress last week, said that his view on the matter may not have been liked by the BJP's top brass.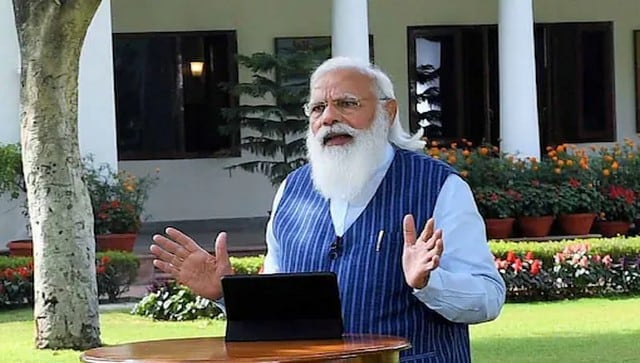 India
The reshuffle comes in less than a week after Prime Minister Modi last Saturday met secretaries of all ministries and departments to speak about required reforms in government processes.
Politics
His selection assumes significance as the dissension-riven Congress faces the Assembly polls in less than five months and the fact that Dalit voters comprise 32 percent of the state's electorate