Flight landing delay: IndiGo debunks Mamata's conspiracy theory; her life was not in danger
The airline pinned the blame on the ATC controller at Kolkata for the mess up and said the delay in landing was due to congestion issues at Kolkata airport
New Delhi: Conspiracy theories form an integral part of Indian politics, like perhaps politics anywhere else on the planet. So it was no surprise when Trinamool Congress (TMC) leaders alleged today that there was danger to their leader Mamata Banerjee's life, after the commercial flight she was travelling on made an emergency landing at Kolkata yesterday. A landing, which required all emergency procedures to be put in place and which happened after an hour's delay. Not just TMC, members of other Opposition parties also echoed these sentiments, with BSP chief Mayawati saying this was a dangerous situation for Opposition parties.
Remember, Mamata Banerjee has been the most vocal critic of Prime Minister Narendra Modi over the last few weeks on his demonetisation push and has also vowed to finish Modi's rule at the Centre. What better than to allege a threat to her life to gain fresh political currency? And get other Opposition parties to also join this chorus? But when Mamata's party MPs began speaking about a threat to her life because of the delay in landing of the aircraft carrying her – never mind the fact that it was carrying hundreds of other aam aadmis and aam aurats as well – it was sounded like a desperate attempt to gain attention, not a plea for enhanced air safety.
"The plane was about to crash...we want to bring to notice that life of Mamata Banerjee is in danger," an NDTV report quoted TMC MP Sudip Bandyopadhyay saying this in Rajya Sabha today. "Is there more to this than meets the eye?" asked Derek O'Brien? "There is a school of thought that this is a conspiracy," he said in the Rajya Sabha.
Mayawati said this was a serious issue and sensitive issue and "we condemn what happened. We want the government to take the issue seriously and conduct an enquiry. This is dangerous situation for those in the Opposition parties. What happened was wrong." Sharad Yadav of JD(U) also wanted a probe into the incident.
MoS Civil Aviation Jayant Sinha assured members in Rajya Sabha that passengers were not in danger (on that aircraft) at any point and standards of safety were in place. And that safety regulator DGCA is looking into claims that the aircraft was short on fuel. O Brien interjected to say that if there was no danger, why were emergency measures taken? Sinha replied O'Brien should be glad that precautionary measures were taken to ensure nothing went wrong.
While all this verbal gymnastics was going on in the Upper House, no one really bothered to gather details of the incident. What had exactly transpired, no one seemed to know clearly, not even the junior minister of civil aviation.
But here's what IndiGo, the airline ferrying Mamata, had to say: The captain of this flight neither declared an emergency nor did he, at any time, say that there was a fuel shortage. The airline pinned the blame on the ATC controller at Kolkata for the mess up and said the delay in landing was due to congestion issues at Kolkata airport. All very routine stuff really. Where is the threat to Mamata's life?
Anyway, Ms Banerjee and her party should ideally be giving a piece of their mind to the ATC concerned, instead of blowing their top in Parliament and making wild allegations of her life being in danger.
The IndiGo statement said "Flight 6E 342 from Patna and Kolkata made a normal landing at the Kolkata airport on Wednesday, November 30. The flight was kept on hold for landing due to air traffic congestion at Kolkata. The pilot operating 6E 342 had informed the ATC that he has eight minutes of extra holding fuel over Kolkata (destination) before commencing diversion to the planned alternate. However, this information was misunderstood by the ATC who assumed that the aircraft had only eight minutes of total fuel left. The misinterpretation of the information by the ATC led ATC to instruct fire engines and ambulances to be stationed at Kolkata airport. We would like to clarify – IndiGo captain at no stage declared a fuel priority or an emergency. Subsequently, the air plane made a normal landing at Kolkata airport at 8.40 pm, delayed by an hour due to congestion".
If some questions still remain, they should be about congestion at India's airports, language issues or fatigue of ATC personnel which could have lead to the mixup. As for an emergency landing, it was surely a precaution well worth taking.
Opinion
Clear directives from the government to all administrative officers for unbiased, impartial and prompt application of rule of law must be enforced with immediate effect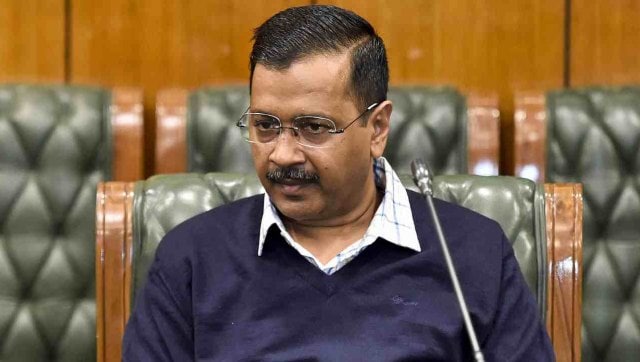 Opinion
The border state can't be allowed to go back to the eighties, and for this whatever is necessary, the Centre, in coordination with the Punjab government, should do
India
The Tripura government has ordered that two-wheeler owners get fuel only worth Rs 200 in a day, while for three-wheeler owners it has been capped at Rs 300. Meanwhile, owners of four-wheelers can buy fuel up to Rs 1,000 per day