Five men sentenced to death for 2013 Hyderabad bombings | Reuters
NEW DELHI Five men were sentenced to death by a court on Monday for their role in two deadly bombings in 2013 in the city of Hyderabad, including the co-founder of an outlawed Islamist group accused of involvement in a series of attacks.The convictions last week of Yasin Bhatkal, founder of Indian Mujahideen, and the others marked the first time members of the group had been found guilty, the National Investigation Agency, India's chief counterterrorism organisation, said after the sentences were handed down.Two bombs ripped through a busy market in Hyderabad, a major information technology centre in southern India, in February 2013, killing at least 17 people. The man police accuse of masterminding the blasts remains on the run.The trial took place in a special court run by the NIA and the five convicted are expected to appeal against the judgment. India sentences dozens of people to death each year but had been reluctant to carry out executions NEW DELHI Five men were sentenced to death by a court on Monday for their role in two deadly bombings in 2013 in the city of Hyderabad, including the co-founder of an outlawed Islamist group accused of involvement in a series of attacks.The convictions last week of Yasin Bhatkal, founder of Indian Mujahideen, and the others marked the first time members of the group had been found guilty, the National Investigation Agency, India's chief counterterrorism organisation, said after the sentences were handed down.Two bombs ripped through a busy market in Hyderabad, a major information technology centre in southern India, in February 2013, killing at least 17 people.
The man police accuse of masterminding the blasts remains on the run.The trial took place in a special court run by the NIA and the five convicted are expected to appeal against the judgment.
India sentences dozens of people to death each year but had been reluctant to carry out executions. An undeclared moratorium on capital punishment ended in 2012 when India executed a militant convicted for an attack in 2008 in Mumbai.
(Reporting by Tommy Wilkes; Editing by Alison Williams)
This story has not been edited by Firstpost staff and is generated by auto-feed.
Find latest and upcoming tech gadgets online on Tech2 Gadgets. Get technology news, gadgets reviews & ratings. Popular gadgets including laptop, tablet and mobile specifications, features, prices, comparison.
Sports
Ogbeche kicked off his youth career at Lobi Stars in Nigeria and was then signed by Paris Saint-Germain into their youth system before making his first team debut for the French giants in 2001-02 at just 17.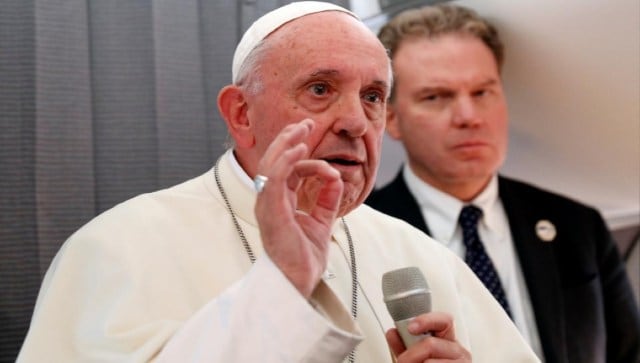 World
Francis had endorsed civil unions for gay couples as an alternative to same-sex marriages while serving as an archbishop. However, he had never come out publicly in favour of it as pope
Sports
Rakip came through the youth system, starting at the AIFF Elite Academy, and secured a move to Kerala Blasters in 2017, where he played for the B team in the I-League 2nd Division during the 2017-18 campaign.