Exclusive: Congress to justify Emergency on Indira Gandhi's birth centenary
The Congress' publication material reviewed by Firstpost points out that the party believes that Indira's centenary celebration is the right time to take stock of her stewardship of the nation for nearly two decades
New Delhi: On July 7, 1978, senior Congress leader Karan Singh walked into the office of Shah Commission in Delhi that was probing excesses committed during the Emergency imposed by the then prime minister Indira Gandhi in 1975.
Singh, who was the health minister during Gandhi's regime, in his deposition before the enquiry commission headed by Justice JC Shah, had revealed the existence of an "extra constitutional centre of power operating in the country" that defeated "good federal principles" (Declassified files of Ministry of Home Affairs, no. 31024/87/78).
Many decades later, Congress is preparing to counter perpetual political embarrassment of Gandhi imposing Emergency by off-loading the blame on socialist icon Jayaprakash Narayan. On Gandhi's birth centenary, the Congress has put together a booklet for media blitzkrieg — a year-long programme that will begin from 19 November — she was born on this day in 1917.
Rajya Sabha MP Karan Singh, interestingly, is part of the Indira Gandhi Birth Centenary Celebrations Committee, which has 21 members including Congress president Sonia Gandhi and former prime minister Manmohan Singh. The booklet, titled Indira Gandhi-A Life of Struggle and Success, attempts to justify Gandhi's decision to declare a State of Emergency in the country, suspending elections, civil liberties and locking up all prominent senior Opposition leaders.
The details exclusively accessed by Firstpost reveal Congress' plan to project Gandhi as the most democratic leader who was always willing to leave the last word to people. The 21-month long suspension of democratic rights was one of India's darkest periods, but Congress is going to argue out that with dire threat to democracy, Gandhi was left with no choice but to impose Emergency in the early hours of June 26, 1975, for the very survival of the nation.
The grand old party plans to launch massive campaign in towns and villages across the country and blame Jayaprakash Narayan, fondly referred to as JP, for the Emergency. "The JP movement, although confined to the Hindi-speaking areas of North India, and with little impact elsewhere, took on a different colour when Narayan, finding in the last quarter of 1974 that his movement was running out of steam, took to calling on the police, and then the army, to not obey the orders of a duly elected and Constituted government," says the Congress booklet which is yet to be made public.
It goes on to say that this attempted subversion of the Constitutional order reached a climax when the Allahabad High Court disqualified Gandhi for alleged violation of prescribed electoral practices and before the Supreme Court took up the case, JP insisted in his speech that the military, police and government servants must not take orders from a disqualified head of a discredited government.
"Faced with this dire threat to democracy and the Constitution, after taking expert legal advice, Indiraji declared a State of Emergency," the party's publicity material boldly contends and also draws support on the controversial decision from what it says that the Supreme Court had confirmed her declaration of Emergency was within the Constitution.
"She herself explained that she was compelled to take this extreme step to ensure the very survival of the nation, indeed, its very fabric and to uphold its stability and security, its freedom and unity."
Through the campaign, Congress intends to project Gandhi as a large-hearted leader who in fact released JP in less than six months post the declaration of Emergency. The Congress seeks to tell the public through its publication that Gandhi "unilaterally and of her own volition" announced the election in January 1977, when she had the situation under her control and ensured "free and fair elections even though it was clear that the prospects were severely tilted against her personally and the Congress."
In fact, Karan Singh had informed Shah Commission that the decision to abandon atrocity like forced mass-sterilisation of millions of people was indeed a political one keeping in mind the election results. Singh had said, "Once the elections had been decided upon and announced, I think it was realised that this was causing a great deal of political fallout and therefore, the whole matter should be kept in abeyance until the result of the election." (Declassified files of Ministry of Home Affairs, no. 31024/87/78).
Although, the result of 1977 was obvious and engraved in country's political history, Congress' publicity material lauds Gandhi for gracefully accepting the verdict and subsequently visiting the village of "Belchi in Bihar within a few months of her defeat, fording a river in flood on the back of an elephant to provide succour to the Dalits who had been subjected to the most unspeakable atrocities." It further takes on the Janata Dal government headed by Morarji Desai which the propaganda material says "hounded and persecuted Gandhi and even jailed her and conspired to invalidate the result of a by-election that brought her back to Parliament".
The Congress' publication material reviewed by Firstpost points out that the party believes that Indira's centenary celebration is the right time to take stock of her stewardship of the nation for nearly two decades in economic, social and international relations and to assess her years at the helm in balanced and objective manner. Congress General Secretary Janardan Dwivedi, in a letter dated 11 November, directed all the state party presidents and senior leaders that materials for booklet should be translated in different languages for distribution.
"Wo kehte hai Indira hatao, hum kehte hai garibi hatao! In two lines, she defined her political and economic philosophy. She not only overwhelmed the grand alliance, she became and remained the messiah of the masses," the Congress booklet goes on to say though admitting that the Emergency may have been a period of political concern but economic achievements reached new heights during that period.
Another portion of Karan Singh's deposition to Shah Commission which Congress blinked while drafting the booklet is: "It will remain a matter of grave sorrow and personal regret to me that in the name of family planning, Indian citizens, especially those belonging to the weaker sections of society, should have been humiliated in such a barbaric fashion." (File no. 31024/87/78).
The Congress will not find it easy to sell uncomfortable history repackaged to tide over current political turbulence it is witnessing.
Find latest and upcoming tech gadgets online on Tech2 Gadgets. Get technology news, gadgets reviews & ratings. Popular gadgets including laptop, tablet and mobile specifications, features, prices, comparison.
India
Party members will be deputed as observers in all 270 blocks to collect recommendations for the presidents of party's block units, Delhi Congress chief Amit Chaudhary said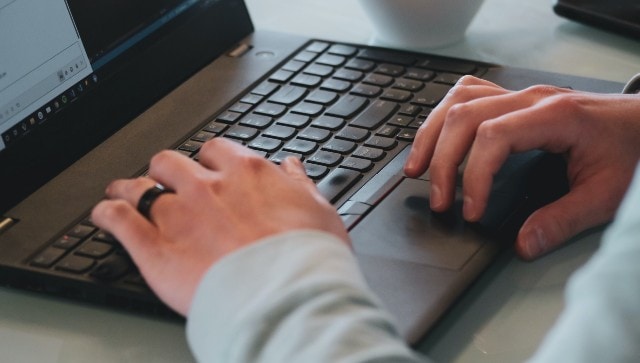 India
Students registered on the old portal will have to create a new account on the Samarth portal to ensure that their academic history is mapped correctly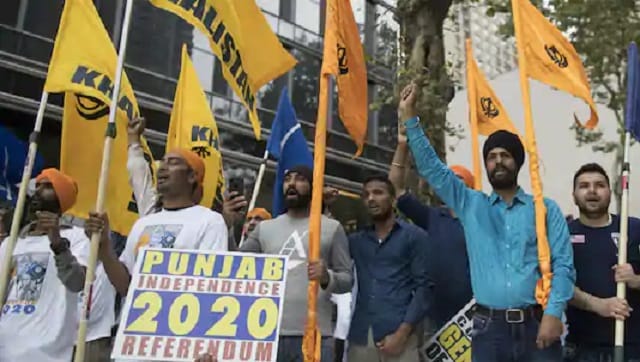 India
There's been no time in our recent history when it has been more important to have a genuine conversation on what went wrong in Punjab, and why — but that would take real courage, something which comes a lot less easily than outrage