First DMK meet after Karunanidhi's death: Stalin doesn't mention Alagiri, slams EPS govt for politicising Kalaignar's burial
DMK working president MK Stalin addressed an emergency meeting of the party's executive committee on Tuesday, where he said he is working for the future of the party and is trying to maintain its unity in the face of obstacles.
Dravida Munnetra Kazhagam (DMK) working president MK Stalin addressed an emergency meeting of the party's executive committee on Tuesday, where he said he is working for the future of the party and is trying to maintain its unity in the face of obstacles.
"I have been holding a series of meetings with party leaders, through which I informed them of the need to be united. When my father was alive, it was my dream to form a government. Even when he was fighting for his life, doctors treating him were worrying that our dream was not being fulfilled," Stalin said while addressing the gathering.
No mention of Alagiri
An emotional Stalin said that he couldn't imagine running the party without his 'Kalaignar' and that he was standing here to fulfill Karunanidhi's "dream of forming a government." Stalin did not mention Alagiri during the meeting which seemed odd as media has been raging on about the fresh succession war which was started by Karunanidhi's eldest son Alagiri. The estranged son of Karunanidhi claimed that all loyal party (DMK) workers are with him.
Karunanidhi had expelled Alagiri and his supporters from the party in 2014 at the height of his fight with his younger brother Stalin over establishing supremacy in Tamil Nadu's main opposition party. Stalin is now the working president of the DMK and looks set to assume its reins.
"All the true and loyal supporters of Thalaivar, Kalaignar (The leader and the artiste, sobriquets used for Karunanidhi) are with me, they are supporting me...time will provide the answer," Alagiri, who has been leading a life away from the media glare in Madurai since his expulsion, said on Monday. Later, speaking to an English TV news channel, Alagiri said, "Even if I am inclined to rejoin the party, they (Stalin and his supporters) are not in a mood to let me in."
"The DMK will dig its own grave if it does not take me back," he said, adding nobody from the Karunanidhi family was interested in talking to him to facilitate a reunion. The Karunanidhi family had presented a united face when the DMK stalwart was fighting for life at a city hospital. Alagiri was present at the hospital and was seen at his father's funeral.
However, close watchers of Tamil Nadu politics expected him to flex his political muscle once Karunanidhi was gone. The former union minister wields considerable influence in the southern districts of Tamil Nadu. He was the party's secretary for these districts before his expulsion.
When asked why there was opposition to his returning to the DMK fold, he shot back, saying "How do I know? You (media) have said I have a good reputation and the cadre likes me....they (Stalin and his backers) have that fear.... there could be a thought that I might become the party chief if I am taken back...that may be the reason."
Alagiri said several people in the DMK were in touch with Tamil film superstar Rajinikanth, who has said he will launch a political party. "The party will crumble if it loses the Lok Sabha polls. Party posts are being sold," he said, adding "Thalaivar will punish them... his soul will not allow them go scotfree."
Though Stalin sits firmly in the saddle and his ascension as DMK president is only a matter of time, Alagiri's tough posturing may prod his supporters in Madurai and adjoining districts to come out openly against the new party chief.
If that happens, the DMK, which has lost two successive assembly polls and failed to open its account in the Lok Sabha elections in 2014, may encounter fresh electoral reverses in the general elections next year.
Karunanidhi burial politics
DMK patriarch M Karunanidhi breathed his last on 7 August, and Stalin said he lost a father and his political leader with the demise. He also spoke about the legal battle that was fought over allocating a burial space for his father at the city's Marina Beach, and recalled the politics played by the state government.
"We wrote a letter to the chief minister, seeking a burial ground space for Kalaignar. We begged the E Palaniswami government, but they let us down. I was hopeful of getting the place, but they gave us an alternative site," Stalin recalled.
That it ultimately resulted in a victory for the party was down to its legal team, Stalin said. "I give the entire credit of the to the party's lawyers. If this wouldn't have happened, then I would have been the person to be buried along with our leader," he said.
The meeting was purportedly called to condole Karunanidhi's death and discuss issues like the demand for a posthumous Bharat Ratna for him, a statue in his honour, and how the party can continue to uphold his legacy.
Additionally, however, the official nomination of Stalin to the position of party president is also to be put forth, which will be formalised during the next general body meeting. All members of the committee were asked to participate in the meeting, which started at 10 am at party headquarters in Chennai's Anna Arivalayam area. Apart from this, the emergency council might also finalise a date for the next general council meeting, which is the point when Stalin's elevation may be finalised.
The meeting was identical in its agenda to the one called in 1969, after party founder and former chief minister CN Annadurai passed away, a DMK leader told the news agency PTI. Meanwhile, Tamil Nadu Congress Committee president Su Thirunavukkarasar backed the demand for a posthumous Bharat Ratna for Karunanidhi. In a statement, he urged Prime Minister Narendra Modi to honour the departed leader in view of services to the people as a five-time chief minister and contribution to the Indian polity.
With inputs from PTI
Find latest and upcoming tech gadgets online on Tech2 Gadgets. Get technology news, gadgets reviews & ratings. Popular gadgets including laptop, tablet and mobile specifications, features, prices, comparison.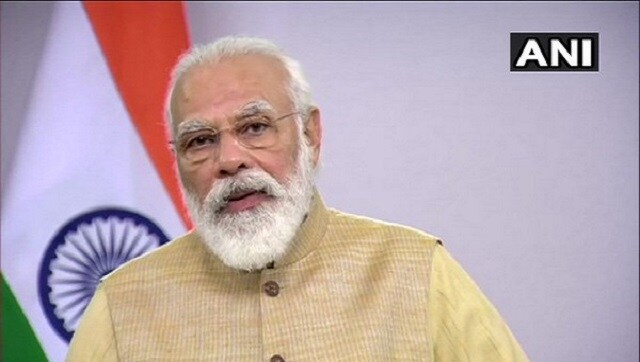 India
Speaking at the finale of the Smart India Hackathon, Modi said the NEP is big on access to education and aims to increase gross enrolment ratio in higher education to 50 percent by 2035.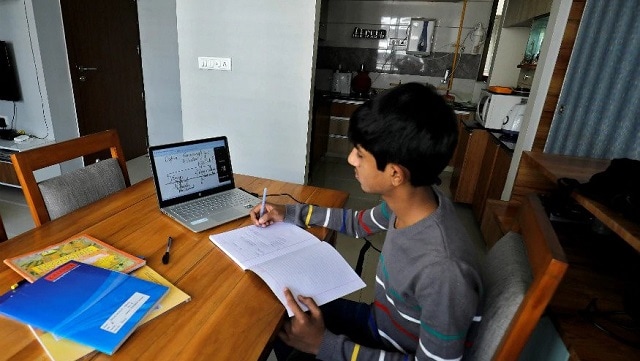 India
The state's higher education department has asked colleges to conduct classes for at least for 450 hours in the current academic year
Politics
The BJP asked if the lawmakers from TN, who opposed the three-language policy, would surrender the 10 Kendriya Vidyalaya seats allotted under the quota for Members of Parliament