FIR filed against Delhi AAP MLA Naresh Balyan for saying officers 'should be beaten up for obstructing public work'
Aam Aadmi Party (AAP) MLA Naresh Balyan has been booked for saying that officers obstructing public work 'should be beaten up'
New Delhi: Aam Aadmi Party (AAP) MLA Naresh Balyan has been booked for saying that officers obstructing public work "should be beaten up", police said on Sunday.
"Whatever happened to the Chief Secretary (Anshu Prakash)... I say they should be beaten up, they should be thrashed... whoever obstructs the work being done for the common man, should be meted out the same treatment," Balyan, a legislator from Uttam Nagar, said at a public rally on Friday.
Balyan later told IANS that his words were misconstrued and that he only meant that the public had the right to beat up erring officials.
"My contention was that the people should be given ration on the basis of their ration cards and that people have the right to beat up officials obstructing its implementation," he said.
In an order issued on Tuesday, the Delhi government had stipulated that beneficiaries will no longer need Aadhaar biometrics to buy subsidised ration, bringing the ration card system back for a while.
The FIR was registered on Saturday at the Dabri police station in west Delhi.
The comment came days after chief secretary Anshu Prakash alleged that he was beaten up by AAP MLAs Amanatullah Khan and Prakash Jarwal in the presence of Kejriwal at the chief minister's residence on Monday night, where he had been called for an emergency meeting.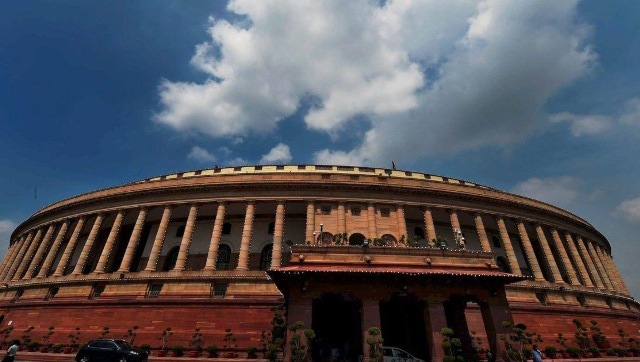 Politics
Monsoon Session of Parliament LATEST News Updates: The prime minister, while introducing ministers in the Rajya Sabha, said, Watch LIVE News, Latest Updates, Live blog, Highlights and Live coverage online at firstpost.com
India
AAP's Punjab co-incharge Raghav Chadha took to Twitter to make the clarification, tagging a report on a possible tie-up between the two parties ahead of the Punjab Assembly polls
Entertainment
Aadhaar was gearing up for a release earlier this year when it was abruptly 'pulled out' a week before its opening, said director Suman Ghosh.