Final electoral rolls published in Tripura ahead of Assembly polls; 'third gender' option included for first time
The final electoral rolls of Tripura have been published with names of 25, 69,216 voters
Agartala: The final electoral rolls of Tripura have been published with names of 25, 69,216 voters, Chief Electoral Officer (CEO) Sriram Taranikanti said.
For the first time, the 'third gender' option was included in the final rolls and 11 people have registered their names under the category, Taranikanti said.
Of the remaining 25, 69,205 voters, 13, 03,420 are males and 12, 65,785 females.
The final rolls were published on Friday after looking into all claims and objections filed from different quarters of Tripura, where assembly elections are due in the first half of this year, the CEO said.
During the course of electoral rolls revision, the names of 98,064 voters were deleted and 47,800 first-timers between 18 and 19 years were added, he said.
The Badharghat assembly constituency witnessed maximum inclusion with 57,394 voters while Karbuk seat registered just 34,699 names, minimum among all 60 constituencies.
The voters' list was made available to 3,214 polling stations, tehsil offices and election registration offices.
The state election authority has ensured 100 percent Electoral Photo Identity Card (EPIC) coverage, Taranikanti added.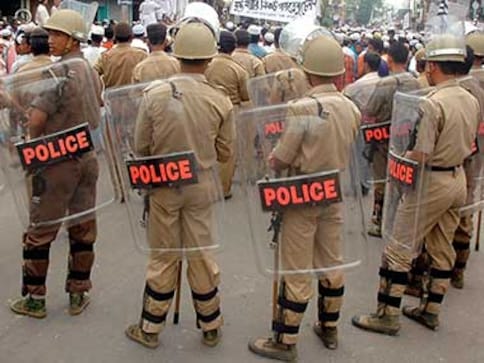 Politics
In the first incident of pre-poll violence in Tripura, some rival activists on Friday attacked supporters of a candidate of the ruling CPM in Takarjala, injuring five Left members and two policemen, police said
Politics
The Election Commission directed the Tripura Chief Electoral Officer (CEO) to conduct a repoll in six polling stations on Monday, an official said
Politics
Political parties condemned the unpreparedness of EC for Tripura polls & said voters in almost all constituencies suffered because of malfunctioning EVMs.