Farewell Shaktiman, we are not worth your majesty
Farewell, sweet prince Shaktiman, graze greener pastures and never come back. We are not worth your majesty.
From an equine police officer who gave his life serving the nation, to the mania induced by hash-tags upon a congenitally enraged people. From the mindless power trip that turns 'people's representatives' into blinded, maleficent monsters and makes them vent their spleen on animals as proxies for opponents, to pious, halo-wearing 'human rights' activists who dismiss the 'softer' issue of animal rights as irrelevant: there is something straight out of George Orwell's Animal Farm in the entire story of the late Shaktiman.
The white horse works for the police force. One day, he is on crowd-control duty. Joined by others, a choleric man tries to thrash Shaktiman. He says he missed and hit the ground. But he did tug maniacally at the horse's reins (at least). The horse loses balance, gets his hoof stuck in a grill and collapses.
Horses are supremely intelligent and graceful creatures that lose neither their footing nor their innately kind nature that easily. The very fact that Police Officer Shaktiman could have trampled to a pulp the spineless wimps who attacked him but didn't, is ample proof of his superior training, good breeding and innate intelligence. He kept his inner strength, while the worst beast known to man - mankind itself, displayed nothing but cowardice and felled him.
One micro-cell of a single strand of Shaktiman's white mane contained more intelligence than in the bulks of all those depraved demonstrators and chief accused, BJP MLA Ganesh Joshi put together.
Gangrene sets in on Shaktiman's leg. The media hovers.
Meanwhile, other familiar, mind-numbing cruelty plays itself out in each and every town of India, every minute, each day. Thousands of street dogs - every colony's best, most loyal, tee-totalling chowkidhars - are kicked, punched, killed, or set alight with fire-crackers. Performing bears must follow the painful rope tied to rings pierced crudely through their ultra-sensitive snouts. Dancing monkeys, fangless snakes in baskets, blinded cats and cancerous rabbits in laboratories, chickens stuffed like mattress filling into tiny cages, eyes dulled by death even before that blow of final release, endangered, exotic birds squeezed into cages on sidewalks in 45 degree summer heat while their fat owners enjoy aircon inside: cows shot up with oxytocin to keep them in a state of perennial lactation, fatigued female Labradors kept permanently pregnant by greedy breeders, expectant pedigreed dog-mothers flung out of moving cars because they mated with a stray and ruined the lineage that made the 'pet-loving' family buy them.
In the full glare of camera lights, Shaktiman then gets a new prosthetic leg. (Made in USA, straight out of the pre-election budget of whichever party ordered its import).
The media ends its stake-out and moves on to 'sexier' stories. Then, something mysterious happens to Shaktiman. He dies. A valiant, wasted and painful death.
Now let's look at MLA Joshi, the chief culprit who assures us he loves animals, who once built schools for girls as a career move and was so shaken by the media backlash after his assault on Shaktiman that he offered to 'adopt' him. (Undoubtedly, he will use his personal funds soon to build a 24-carat gold temple to the dead horse and certainly win votes for it).
Finally, let's look at us, the larger general Indian public.
Shaktiman becomes a trend, as stylish to sport a Tom Ford, a button as hip as the one on the other lapel concerning starving children in sub-Saharan Africa. But more power to the media and the Hashtag Hussars, because they draw attention to a serious matter: that we have become savages. Hot-selling' items' among our new-rich right now are the extremely Alpine and polar dog breeds St Bernard and the Siberian Husky.
The dehydrated angels greet their breeders with tail-wags and licks when the latter return to the kennel, again and again, to enhance their 'looks' with steroid shots. Next, these 'pets' are sold to other demons: brattish kids and indulgent parents. When the new acquisition becomes too big and needs maintenance but the family is now going on holiday, the 'pet' is tied outside on an open balcony, water bowl indifferently in place where the leash can't reach. Or, simply abandoned.
Look in the mirror: this is us.
Supposedly educated, middle-class Indians, professionals the world covets, the same who fiercely protect the cow on discussion boards. We have the highest percentage of vegetarians - 40 percent according to a 2007 survey, ie, 50 million -in the world. Many of us are prompted by our faiths, almost all of which preach ahimsa, non-violence. We are a devout people who singsong the concept of compassion at every available satsang. Yet, we take our kids to a wildlife park or a zoo and encourage them to terrify wild animals and throw potato wafers at them.
But animal welfare is not something ignored by such idiots alone.
Take our human rights warriors, fiercely aggressive about our farmers, droughts, displaced tribes, molested women, the abuse of lower castes by zamindars. Their tenacity along with their respective mascots in the 'development' media, is genuinely admirable, since they have achieved many concrete results over 70 years.
But this is a breed that brooks no encroachment of its 'space' and derides animal activism as fashionable balderdash. As they sip cocktails in their Fabindia gear on a Delhi diplomatic lawn, they spit out the fatuous question: how can you talk about bears, birds or dogs, when there are PEOPLE dying everywhere?! This activist extremism is pretty much in the same vein as 'you are with us, or against us' (in other words: Either you vote left or Congress or, you are a rightwing Hindu chaddiwalla fanatic.).
So also, either you sit with us in dharna against the displacement of Darfurians in Sudan, or you are a lightweight 'socialite' unaware of the world's REAL issues.
Why should concern for one cause exclude commitment to another? And isn't our cruel nonchalance towards animals a reflection of an overall deadly disposition towards all living beings?
But the most depraved of all are those who have reduced Shaktiman, the brave departed, to a political tool, to brandish conveniently days ahead of a floor vote in Uttarakhand and a year before polls.
Maneka Gandhi should be lauded for making bold and demanding punishment for the culprit. If her party had followed her advice, the matter could have ended.
Instead and given the dodgy balance of Congress vs BJP and the horse-trading - to insult a noble beast - currently on in Uttarakhand, we have an insane slanging match on our hands.
"I did not hit Shaktiman," says MLA Joshi. The horse died of neglect by the ruling Congress, chirp his BJP fellow-members in chorus.
It is time for draconian laws against animal cruelty. The idiotic sixties/socialist surmise that animals are less important than human beings must be banished forever. In 70 years of Indian independence — the majority under so-called 'socialist' governments, not one has ensured jobs or education for all, let alone the implementation of laws with eagle-eyed surveillance.
So the moronic argument that shutting down circuses would do animal trainers out of jobs, should be shoved in a dark place where people will never hear it again. There is much talk of 'skilling' India. How about re-skilling people done out of livelihoods dependent on cruelty to animals too?
As for our tortured animals, how about also ensuring their future by, say, allowing wealthy animal-lovers to open private sanctuaries - as in South Africa and elsewhere - which can, by all means, be kept under official checks and balances?
Farewell, sweet prince Shaktiman, graze greener pastures and never come back. We are not worth your majesty.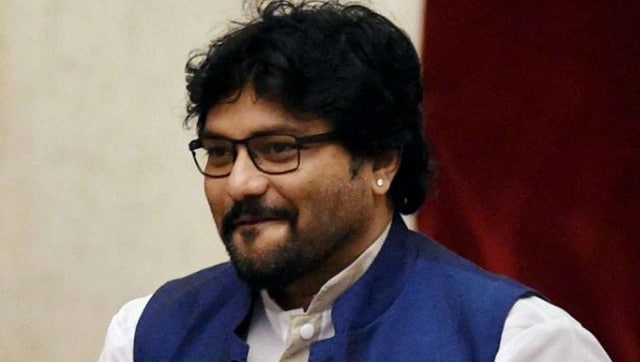 India
Supriyo, who joined the Trinamool Congress last week, said that his view on the matter may not have been liked by the BJP's top brass.
India
The first-time MP, with strong RSS roots and responsible for increasing the party's vote share in north Bengal, has replaced Dilip Ghosh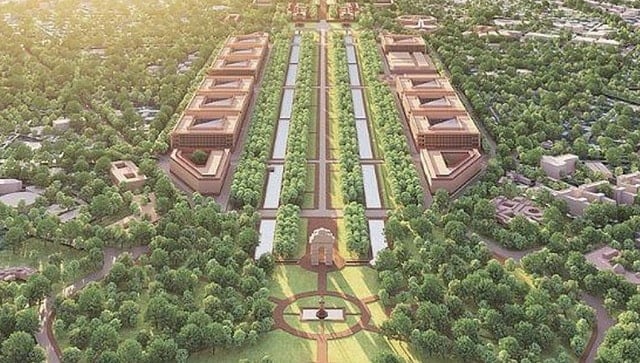 India
In this day and age where even private homes undergo renovation regularly, the Indian State continues to operate out of 90-year-old repurposed colonial homes retained after independence