Fake news day: Media's version of Modi's '10-point agenda'
Anyone familiar with Modi's pre-poll speeches would know, the ten point agenda has probably been talked about several times while even canvassing for votes.
Given that the political class wants us to believe that the aam aadmi - from the chaiwallah to anyone who has ever held a jhadu in his/her hands - has as much claim on the realm of politics as them, here's a quick psychometric test for anyone who harbours aspirations to become the Prime Minister of the country some day. And no, it doesn't involve asking 'how many times have you smiled at completely inappropriate occasions'.
So if you were gunning to be the country's Prime Minister and run the government, would you do the following?
One, address the issues faced by the country's economy.
Two, want to put in place government policies which don't work like Salman Khan allegedly does around black bucks.
Three, make sure that, while you are busy deciding who to put the troll army after on Twitter, your ministry hasn't turned into the Bigg Boss house with ministers squabbling about everything from foreign trips to the number of government-sponsored bonsai plants in the living room.
Four, make sure education, health, water, roads and electricity issues are looked into before every minister queues up to Lutyens' favourite tailor to get one Nehru jacket in a separate colour stitched for the upcoming Parliament session.
Five, ensure that policies don't go the way feminist petitions to Honey Singh go - unheard, unsung and unimplemented.
Six, see to that that the babus put themselves and their cars to better use than ferrying wives to beauty parlours and children to swimming classes.
Did you just say 'yes' to all of the above and did we just think up all this in the last ten minutes? Yes! But, you and I, still qualify to run the government. And no, it's not our wishes mistaking themselves to be horses, this hope comes from what media reports about the new government's '10 point agenda' are saying.
Here's what the incredibly hyped 10-point agenda of the Narendra Modi government, as reported in news television and other media outlets, allegedly is.
1. Build confidence in the bureaucracy
2. Welcoming innovative ideas and giving freedom to bureaucrats in their work
3. Education, health, water, energy and roads will be given priority
4. Transparency in the government. E-auction will be promoted
5. A system will be in place for inter-ministerial issues
6. A people-oriented system to be put in place in the government machinery
7. Addressing concerns related to the economy
8. Infrastructure and investment reforms
9. Implementing policy in a time bound manner
10. Stability in government policy
Is there anything in the list that is markedly different from the points noted above? Is there anything here that many many Prakash Jha films haven't told us already? Is there anything here that the class ten political science books didn't tell us about what the duties of the government are? The answer is no.
However, there was endless media hype about the Modi 'sarkar's' 10-point agenda, which were unveiled on TV with the familiar breaking news drum roll. Strangely enough though, the tech savvy government that Modi's is set to be, there was no mention of the much anticipated 'agenda' in either the Prime Minister's Twitter timeline or the new, swanky new website for the Prime Minister of India.
Hours after it was reported that the ten extremely predictable 'plan of action' was actually Modi's governmental agenda, there was no trace of any such declaration on the government's official web platforms. Understandably, therefore, the 'ten point agenda' that the media has bequeathed Narendra Modi with is something that the Prime Minister rightly realises is a predictable part of his job - hence requires no bombastic advertising. The online extensions of his government and his PR machinery, therefore, has kept it low without going overboard  with promoting with.
Yes, Venkaiah Naidu did hold a press conference to talk about the government's plan of action, but he kept it restricted to the usual pleasantries of the first few press interactions of a new government - no wonder he stuck to homilies and ideals of governance in it. However, saying that's what the government decided would be its agenda in the first place in a long cabinet meeting attended by all its important ministers is under-estimating the said government's intelligence and overestimating how much information they are willing to part with the media.
Anyone familiar with Modi's pre-poll speeches would know, the ten point agenda has probably been talked about several times while even canvassing for votes. So was the PM discussing the same in a cabinet meeting? Unless he thinks that nobody except himself and a bunch of Twitter devotees listened to his speeches - obviously not!
Find latest and upcoming tech gadgets online on Tech2 Gadgets. Get technology news, gadgets reviews & ratings. Popular gadgets including laptop, tablet and mobile specifications, features, prices, comparison.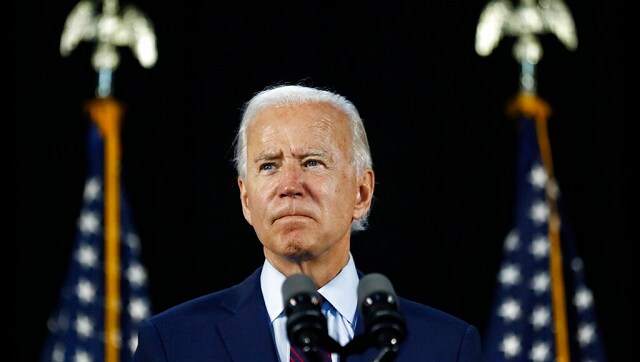 World
There is scant evidence for the defection of Democratic voters towards Trump, contrary to popular narratives that have surfaced in the media ahead of the 3 November presidential polls
India
Inaugurating the national conference on vigilance and anti-corruption organised by the CBI, the prime minister said that inaction in a single corruption case forms the foundation for future scams and corruption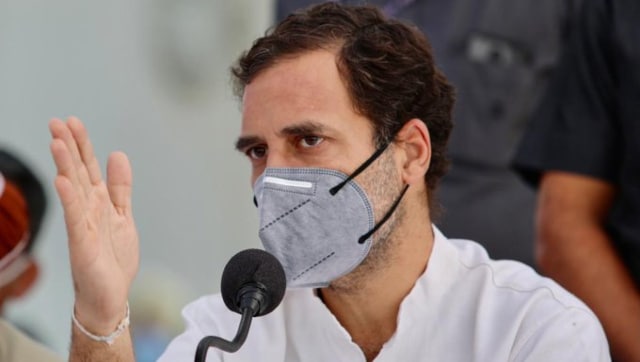 Politics
In a tweet, Prime Minister Narendra Modi had announced that he will address the nation at 6 pm today