Facebook-Cambridge Analytica row: BJP accuses Congress of sharing user data with Singapore-based firm
The Bharatiya Janata Party (BJP) on Monday accused the Congress of sharing users' data to a Singapore-based firm.
New Delhi: The Bharatiya Janata Party (BJP) on Monday accused the Congress of sharing users' data to a Singapore-based firm.
The accusation comes a day after Congress President Rahul Gandhi referred to a media report in which a French vigilante hacker in a series of tweets alleged that the personal data including email IDs, photos, gender and names of the users of Prime Minister Modi's mobile app were being sent to a third party domain without their consent.
"Hi! My name is Rahul Gandhi. I am the President of India's oldest political party. When you sign up for our official Application, I give all your data to my friends in Singapore," BJP leader Amit Malviya said in a series of tweets attaching screenshots of the Congress' website privacy policy listings.
Malviya is in-charge of BJP's national Information and Technology wing.
"Full marks to Congress for stating upfront that they'll give your data to practically anyone — undisclosed vendors, unknown volunteers, even groups with similar causes. In theft of all forms, Congress has never been discreet!
"When Congress says they will share your data with like-minded groups, the implications are grave. From Maoists, stone pelters, Bharat ke Tukde Gang, Chinese embassy to globally 'renowned' organisations like Cambridge Analytica, the field is extensive and wide open. Inspired by Sonia Gandhi's all power no accountability dictum, Congress will take all your data, even share it worldwide with organisations like Cambridge Analytica but will not take responsibility of it! Their own policy says so," the BJP leader said.
Earlier, the BJP accused the Congress of compromising national security by roping in political data analytics firm Cambridge Analytica to run its 2019 election campaign.
The London-based data consultancy firm is currently in the midst of a global row after reports surfaced that the data of more than 50 million Facebook users were inappropriately used by Cambridge Analytica, in activities allegedly connected with US President Donald Trump during his 2016 presidential campaign.
Find latest and upcoming tech gadgets online on Tech2 Gadgets. Get technology news, gadgets reviews & ratings. Popular gadgets including laptop, tablet and mobile specifications, features, prices, comparison.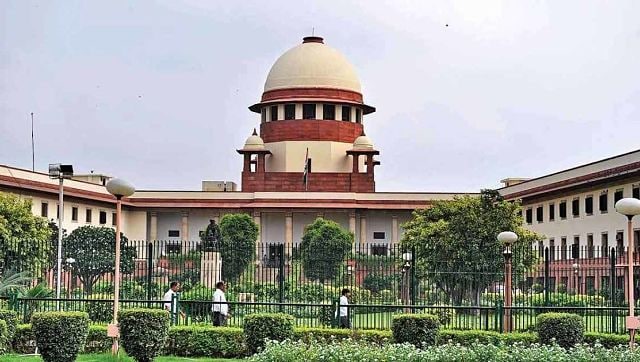 Politics
The High Court on 24 July had ordered the maintenance of status quo on the disqualification notice issued by the Speaker to 19 dissident Congress MLAs, including Pilot.
India
He also tagged a 17 July tweet of his where he had predicted that there would be more than 20 lakh cases by 10 August if the government didn't do enough to curb the pandemic
Politics
The former PM's centenary celebrations should be an occasion to reflect on Congress' blind supplication to the Nehru-Gandhi dynasty rather than an empty exercise in symbolism