Expelling a defiant Jaswant: A prestige issue for Modi, Raje too
The multiple protests and embarrassing rollbacks in the BJP, in the case of Muthalik and Sabir Ali for example, are also about Modi's leadership, not just about his acceptability as a leader but about the results he produces.
Despite its air of calm, the Bharatiya Janata Party would have certainly felt the jitters while making public the letter expelling veteran leader Jaswant Singh from the party.
The party's constitution provides for the immediate expulsion of any member contesting against an official party candidate, the letter reasoned, expelling Singh and another rebel, Subhash Maharia, who were busy campaigning in Barmer and Sikar, Rajasthan, even as the expulsion order was released.
Barmer is now a prestige battle at multiple levels. For the 76-year-old former defence, external affairs and finance minister, this is a personal struggle. He has claimed he was backstabbed by party leaders, has contended that the party is no longer in touch with reality, that the NaMo chants are in poor taste.
For the BJP's Rajasthan Chief Minister Vasundhara Raje, this is a battle for vindication. It is her choice of a candidate for the Barmer Lok Sabha seat, after all, that led to Jaswant Singh's rebellion. Col Sonaram Chowdhry, who actually lost the Assembly election in December while contesting on a Congress ticket against a BJP candidate in Rajasthan, was considered a significant acquisition when he jumped ship and joined the BJP. A win for Sonaram -- against Jaswant who has had nine terms as MP -- will boost Vasundhara's brand considerably and she is taking no chances, not only joining Sonaram as he filed his nomination papers but addressing a rally in Barmer almost simultaneously as Jaswant Singh addressed his supporters after filing his nomination papers.
But the biggest prestige battle is actually for the BJP's prime ministerial candidate Narendra Modi. On the very day that Jaswant Singh announced his rebellion, the party inducted Sri Ram Sene leader Pramod Muthalik, known best for his men's violent attack on pub-goers including young women in Mangalore. Muthalik was shown the door almost immediately, but that was not the only embarrassing U-turn for the BJP campaign under Modi's leadership. On Saturday, as it became clear that Jaswant Singh would not give in to pressure to withdraw his nomination, the BJP once again committed a gaffe, inducting controversial Sabir Ali of the JD (U), who has been vociferous in his criticism of the RSS. Narendra Modi, even going so far as to suggest that the Patna serial blasts during Modi's Hunkar rally in October 2013 were the handiwork of Hindu terror groups. Ali, like Muthalik, was told that his membership was cancelled within 24 hours of formally joining the party, with senior members of the BJP's central leadership as well as the RSS raising eyebrows about his induction.
The battle for seats in Bihar, like that in Uttar Pradesh, is being looked at very, very closely by Modi, his campaign committee and the central election committee of the party. That Sabir Ali, who has enjoyed a rather rapid rise in political fortunes alongside a rise in personal affluence, was likely to be formally inducted into the party was known for several days now, the subject was no doubt being discussed at the highest level.
In spite of this, senior BJP leader Mukhtar Abbas Naqvi hit out publicly at the party's decision to induct Ali, asking whether the party would next admit Dawood Ibrahim. The BJP hastily threw out Ali, but the damage was done. Once again, following the footsteps of Sushma Swaraj who protested publicly when B Sriramulu was admitted to the party fold, the senior leadership appeared to be speaking in totally dissonant voices.
Whether Narendra Modi has really driven deep rifts in the BJP, creating a "nakli" party as charged by veteran leader Jaswant Singh will be judged after the election, writes Swapan Dasgupta in his column, adding that the "sullenness and small rebellions" of veterans could backfire badly for them.
Whether Advani or Jaswant, their angst is not ideological in nature, he argues, but is more on account of Modi becoming the face of the party's Lok Sabha campaign.
Conversely, as the multiple protests and embarrassing rollbacks are also about Modi's leadership, not just about his acceptability as a leader but about the results he produces.
The expulsion of a nine-term MP could be par for the course in the building of a new BJP that accords more gravitas to results, boldness and does not fear taking on some of the old order. But whether it's a brand new BJP or an imposter, the results will be telling for Modi's unquestioned leadership.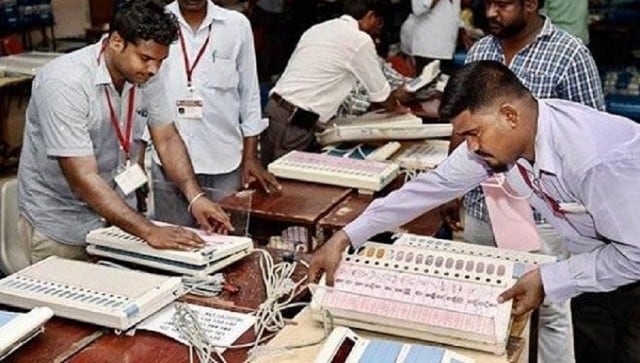 Politics
The counting of votes began Sunday morning at more than 825 centres across the 75 districts of Uttar Pradesh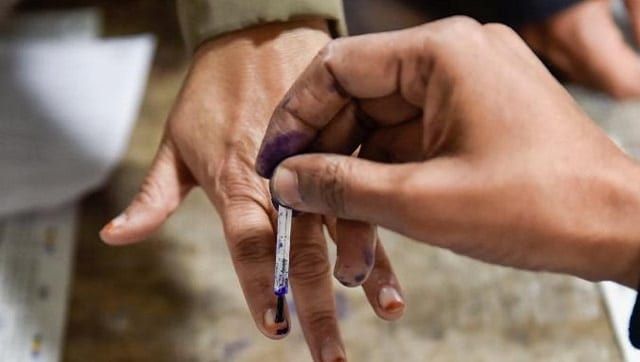 Politics
The AINRC has won ten seats, while the BJP has won six seats. In the UPA camp, the DMK won six constituencies, while the Congress won in two places
Politics
With all leaders who could pull others with them gone, this victory has placed Mamata Banerjee in a safe seat to rule the state