Expect the unexpected post UP elections: What BJP got right, Congress-SP-BSP got wrong
We are all learning the hard way that when it comes to politics one must expect the unexpected.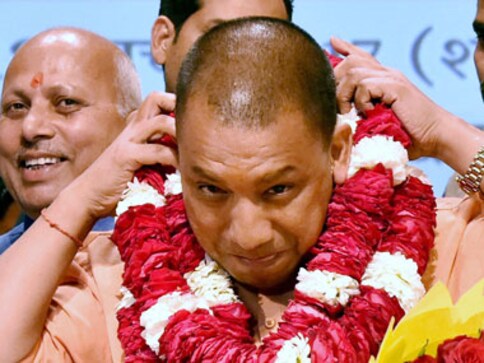 We are all learning the hard way that when it comes to politics one must expect the unexpected.
Brexit shocked us. Trump stumped us. And then came the news that Yogi Adityanath has become UP's Chief Minister. Predictably the outrage was greatest on Twitter and in our newsrooms.
While Adityanath's (so called, allegedly) inflammatory statements from his past rallies were played out in a loop on our TV screens, the words 'bhakt', 'sanghi', 'sickular', 'libtard' and 'presstitute' flew thick and fast on social media where allegations were traded.
I have had enough of those hurled at me. People assume that I am far left, and when I am actually in the center. And sometimes, people have assumed that I am far right, just because I praised some good ideas by this government. But the thing is, one can have a political opinion that is not uniform, because politics is not uniform.
I personally think we scream more, and appreciate less. The Congress has much to be appreciated, and so does the BJP. I live in a utopian world where I think there is a possibility to appreciate good work by the people branded as the worst.
The 'liberal' media flag was kept flying high by the usual suspects: Rajdeep Sardesai, Sagarika Ghose and my friend, fearless Barkha rani along with websites like Scroll.in and The Wire. Meanwhile, there were counter chants of "Give him a chance," by other respected journalists like Rahul Kanwal.
But there's a bigger story was brewing and it did not go unnoticed. It was the TINA factor. People of UP voted overwhelmingly for BJP because they felt "There Is No Alternative" (TINA). TINA was the one who caused her daughter to get Rahul and Anjali married. Remember Kuch Kuch Hota Hai? We also saw the major gathbandhan between Congress and Samajwadi Party because of TINA's progeny SUAT (Stand United Against Them).
But after all the mehnat of complicated marriages, they failed.  Because the Congress, Samajwadi Party and the Bahujan Samaj Party failed to put up a credible opposition, the BJP became an unstoppable force. It also made the other parties rather irrelevant.
This takes us back a few decades when we had one strong party or coalition in power, one strong opposition party and an equally influential third front. Now many people feel that coalition politics slows down the government by arm twisting them on key issues that require swift and decisive action. I feel that a strong and credible third front also often acts as a part of the checks and balances in the system by virtue of representing the will of a significant number of people.
Now let's look at what BJP got right.
I am no fan-girl of BJP or Modi and not even Adityanath. But I will concede this. There messaging was clear and sharp. They did not flog a dead horse by berating the other parties. Instead they focused on communicating their agenda. Now you can question that agenda and say that they spoke of development but unveiled their communal colours later, but it doesn't take away from the fact that they spoke about what they could do instead of what the pother parties could not.
That's how a winner thinks. They won the game in their minds even before they arrived on the field.
Now let's look at the Congress, a party that is slowly but surely becoming politically irrelevant. They have to look within and introspect. Was it just failure of the leadership? Did dynasty politics sink their ship? Do they not have any charismatic party members capable of taking up leadership roles? I think it would be premature to write them off completely. But one cannot deny that the time for Band-Aid is over and now only an invasive surgery can save the Congress.
They have to promote talents like Shashi Tharoor, Sachin Pilot, Jyotiraditya Scindia and Priya Dutt into a more national role.
The SP and BSP also have to invest in a clean house as allegations of corruption and criminal cases against their candidates have set them back. They have to realise the vital role they play in Indian politics and not leave their followers in a lurch. They have to stop looking at vote banks are start looking at people. They have to stop playing the religion and caste card as this adds to their minority appeasement baggage. Instead they should invest in providing a safe and fair socio-political environment for all people irrespective of religion, caste, gender or monetary muscle.
We as citizens also have a responsibility. We are all armed with smart phones and that is how we express our displeasure online. But how many of us have written to or called up our elected representatives? How many of us know the nature of responsibilities shared by local, state and central governments? How many of us even know the name of our ward council members, MLAs or MPs? Civic engagement requires civic knowledge. How many of us have invested in educating ourselves about how the government machinery works? Do we even remember what we were taught in our Civics class back in our school days?
As far as criticising the media goes, it is easy to call a news anchor a 'presstitute' on Twitter, but it is harder to collect and present strong evidence to support your claims. If you think your favourite journalist is going easy on a particular party or leader, at least take screengrabs of their tweets or links of their videos and ask them tough questions. If you think they are acting biased or going overboard n their criticism, write to them in a civil manner and ask for an explanation.
It is easy to make catchy hashtags like #WakeUpIndia or #JaagoIndia go viral on social media. It is important to wake up ourselves first.
Not everyone can take on electoral politics. But it is important for those who can should speak up to take on more roles in the policy level to bring about change. As far as legalising homosexuality is concerned, I have no expectation from BJP, after senior leader Sushma Swaraj said openly during the surrogacy bill debate that homosexuality is against Indian ethos.
But other players? Can we expect the unexpected for other causes, in a positive spin of things? Please. Pretty please!
Politics
In a series of tweets, his media advisor Raveen Thukral revealed Singh's plans today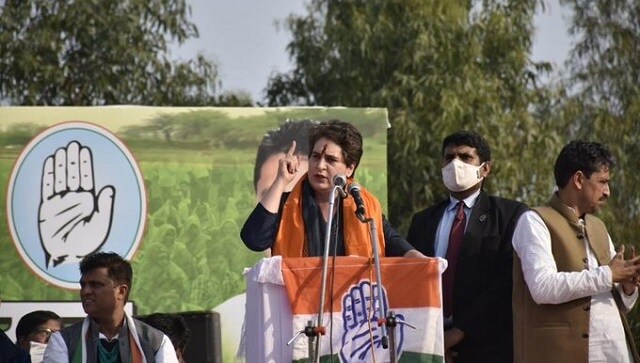 India
As many as seven civilians have been killed by militants in Kashmir Valley in the last five days.
Politics
He joined the state's ruling party at TMC secretary general and cabinet minister Partha Chatterjee's room in the Assembly, in the presence of other leaders.