What the exit polls told the Congress: Become Rahul-mukt to save the party
With his trials and errors, half-baked ideas and hypocrisy, Rahul is actually destroying the Congress. Not brick by brick, not pillar by pillar, but floor by floor.
Rahul Gandhi should follow the exit poll signs.
For his sake and for the party, for the benefit of the country and its people, he must go now.
The nation needs and demands a credible Opposition, a viable political alternative and the Congress a new leader. The latest round of elections has proved — if it required proving again, again and then yet again — he is not the right man for the job.
On Thursday, if exit polls have got it right, the Congress would become a party with a token presence only in India's hill states and pockets of the Northeast. Karnataka would be the only major state in the party's bag. And if Karnataka is lost, which is likely in 2018, Rahul would vindicate all those who predicted he is Bahadur Shah Zafar of the dynasty.
It is apparent Sonia Gandhi is suffering from Dhritrashtra syndrome. She would continue to justify Rahul's mistakes, ignore his disastrous political strategy — assuming he has one — in pursuit of her dream of seeing her son ascend to the throne. But such stories of blind obsession have just one ending.
Somebody should ask Sonia a basic question: What exactly does Rahul bring to the Congress? Experience? No. Charisma? No. Political wisdom? No. Ability to win elections? No. Is he, like Indira Gandhi feared and respected by party cadres? Or, is he, like Jawaharlal Nehru, admired for his vision and erudition? In the hierarchy of the dynasty, Rahul doesn't even compare with his father, not on any imaginable parameter.
With his trials and errors, half-baked ideas and hypocrisy, Rahul is actually destroying the Congress. Not brick by brick, not pillar by pillar, but floor by floor. In Assam, for instance, his insistence on letting Tarun Gogoi run the state and promote his son as the heir is one of the major reasons behind the party's predicted loss.
In the 2011 elections, party leader Himanta Biswa Sarma had proved his credentials as a worthy successor to Gogoi. To ensure that Sarma remains within the party, all Rahul had to do was groom him for the big job and ease out Gogoi gradually. Instead, Rahul ended up spurning Sarma, thwarting his ambition and creating conditions for his exit from the Assam unit leading to disastrous electoral consequences.
Rahul not just lacks the mo-jo required in politics, he is also devoid of what is referred to as waqar in Arabic. Indians are fond of leaders whose waqar (dignity, respect, clout, aura) is buland (high). But Rahul seems to have none of it. All he has is a band of sycophants who genuflect to him just because their survival depends on him.
So, rebellions are brewing in every state unit. The infighting in Arunachal Pradesh and Uttarakhand recently exploded in his face, Himachal too is on a short fuse. In Rajasthan, former chief minister Ashok Gehlot is giving state Congress chief Sachin Pilot a hard time by covertly challenging his leadership. By stoking dissent in the state, Gehlot has successfully created the impression that Pilot is not the undisputed leader of the party and he too is a contender for the CM's job after elections in 2018.
An identical drama in Punjab had earlier brought the party to the brink of extinction in the state. Not happy after being sidelined, former CM Captain Amarinder Singh almost threatened to break the party and defy Rahul's leadership. In the end, Rahul threw in the towel and let the Captain become the undisputed leader of the party.
Had Indira Gandhi been the Congress leader instead of Rahul, she would have dealt with such dissenters quickly and firmly, without fear or favour. They would have been most likely summoned by one of her advisors — RK Dhawan or ML Fotedar —given a patient hearing and finally Indira would have found a lasting solution to the problem, either by expelling the rebels or sacking the incumbent leader, depending on political expediency.

But, Rahul allows such problems to fester, unable to somehow find time to address the problem. In the end, he ends up with an Assam or an Arunachal on his face. What good is a shepherd if he can't manage his own flock, more so if the sheep start growling at him?
Rahul's other experiments like holding primaries for selecting candidates, holding organisational elections for its youth wing have been junked. His efforts to send out the message that the party will discourage dynasties and give opportunities to grassroot workers have been called out for the inherent hypocrisy. After railing and ranting against dynasties, Rahul made the Scindias, Pilots, Deoras, Hoodas and Gogois the face of the Congress.
The inherent contradictions in Rahul's politics, his diffidence, Hamlet-like inability to deal with conflict, take his rivals head-on — all fatal flaws — have destroyed the Congress.
If he continues, the Congress would be beyond redemption. For the benefit of everyone, he should exit gracefully.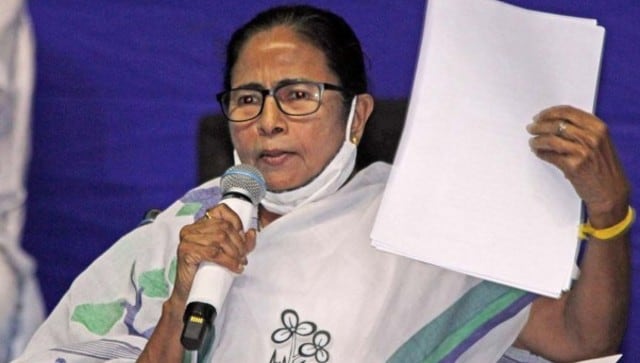 Politics
The TMC chief, who seeks to take up a larger role in national politics prior to the 2024 Lok Sabha election, is visiting Delhi for the first time after her party's win in the recent Assembly polls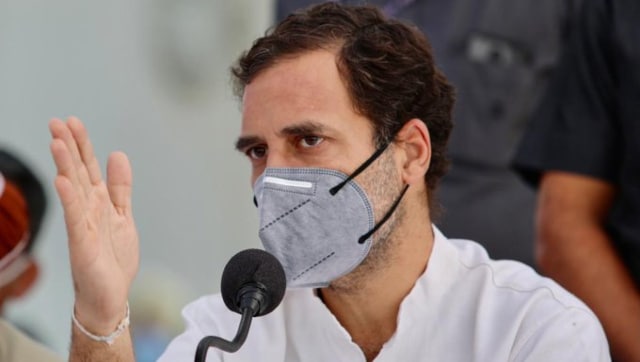 India
The Congress leader had asserted that any phone that he uses are tapped, adding that a Supreme Court-monitored probe should be ordered in the matter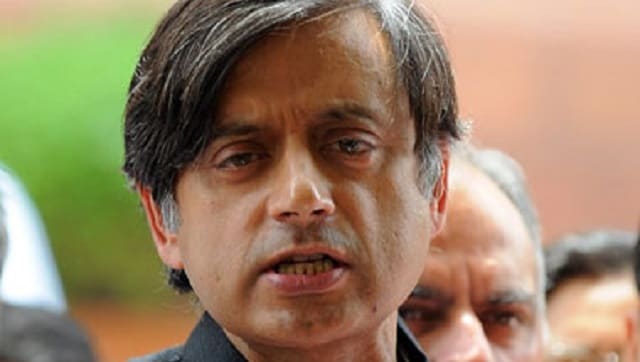 India
The 32-member Parliamentary Standing Committee on IT is scheduled to meet on Wednesday, for which the listed agenda is "Citizens' data security and privacy"