Exit polls give BJP lead in Assam, but Congress conceded defeat a while ago
Much before a flurry of exit polls predicted a big win for the BJP-led alliance in Assam, the Congress appeared to have had thrown in the towel.
Much before a flurry of exit polls predicted a big win for the BJP-led alliance in Assam, the Congress appeared to have had thrown in the towel.
Although poll pundits have chosen to stay away from making any 'bold' predictions in the state's most unpredictable election in decades, not many disagree that it is a visibly jittery chief minister Tarun Gogoi who is giving himself away even before the actual results are declared on 19 May.
Ready to retire?
On 14 May, when Gogoi's autobiography was released, many saw it as another way of announcing his retirement, a declaration of defeat. If whispers in the Congress corridors are to be believed, Turnaround: Leading Assam From The Front, is nothing but a quickly churned ghostwritten autobiography just in time for release ahead of the poll results.
While it's easy to read between the lines Gogoi's acceptance of the fact that election promises are not so easy to fulfil, the book mostly reads like an annual report card of the state government's performance.
But in all fairness to the writer (of course, we mean Gogoi), there are some interesting accounts as well. For instance, Gogoi says he wrote a letter to the then PM PV Narasimha Rao criticising his handling of the Babri Masjid demolition (December 1992), but never got a reply.
Being too casual
Gogoi and the Congress could have handled these last few days (ahead of the poll verdict) much more sensibly than just reiterating that they are confident of a record fourth victory.
Even as the state continues to grapple with serious crises, including the brutal rape and murder of a gorkha girl in Tinsukia district that led to widespread protests and bandhs, the Congress government once again not just failed to ensure women's safety in Assam, but also appeared quite unaffected by the law and order situation arising as a result.
If that was not enough, the incident of a three-year-old boy, who acquired HIV infection following blood transfusion in Guwhati Medical College and Hospital, exposed some glaring inadequacies in hospitals across the state. While all this was happening, Gogoi, as the Chief Minister, failed to assure his people that his government cares enough.
Courting AGP
While the BJP has been claiming that the heavy voter turnout (in the normal course, a high turnout reflects anti-incumbency) is an indication in its favour, insiders in Asom Gana Parishad, BJP's alliance partner, say that the Congress has already sent feelers on a possible post-poll partnership. There have been whispers that the Congress, in wake of its imminent defeat, may be more than willing to give outside support to an AGP government for the sake of defeating "communal forces".
In 2010, speaking at a function to release his official biography, Gogoi had graciously admitted, "I believe politicians make mistakes. Mistakes will be made. Only through mistakes can one learn."
Six years on, if he has learnt enough from his mistakes will be seen only on 19 May.
For now, Gogoi's hoping against hope that the exit polls turn out to be as accurate as the ones in Bihar.
World
The organisation was established by the G-7 Summit that was held in Paris in 1989 in response to mounting concern over money laundering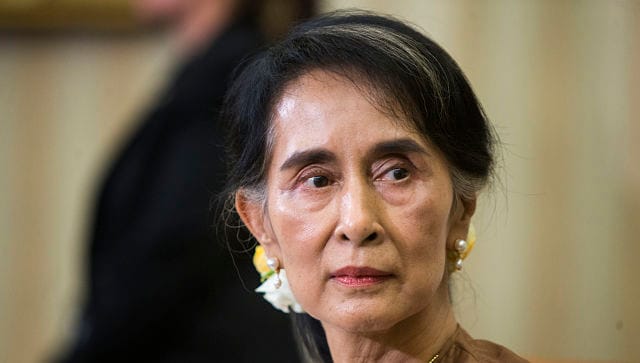 World
The sedition charge calls for up to two years' imprisonment for anyone found guilty of causing fear or alarm that could cause an offence against the State or public tranquility
World
A signed coalition agreement was formally presented to the Knesset secretariat Friday, the last step before a vote and the swearing-in of the new government