Ex-EC chiefs, poll experts back 'foolproof' EVMs, say return to paper ballots 'like going back to bullock cart'
Former chief election commissioners highlighted how EVMs were the better option and ballot papers would give way for malpractices.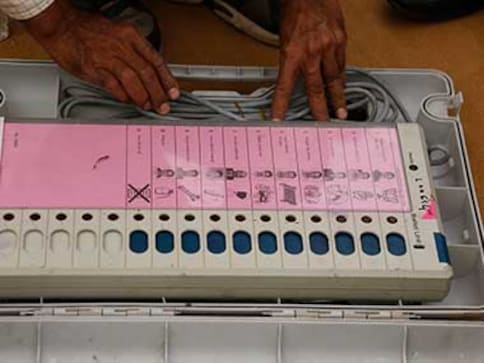 Leaders of Opposition parties across the spectrum have been demanding a return to paper ballots for both Lok Sabha and Assembly elections. Nationalist Congress Party president Sharad Pawar raised the issue in Pune on Sunday, and insisted that the Opposition was united in its scepticism of the functioning of electronic voting machines (EVMs).
Pawar cited the example of the recent bypoll in Bhandara Gondiya in Maharashtra, where EVMs in 64 booths malfunctioned.
The Opposition wants a return to the old paper ballots system, where each vote on paper is counted separately: As is practised in several European countries.
However, Chief Election Commissioner OP Rawat ruled out the option, and insisted that EVMs are being made a "scapegoat" because these machines "cannot speak". "Political parties need to blame someone or something for their defeat, and EVMs present an easy target," Rawat said.
He blamed the EVM malfunction during the recent polls on the lack of interest shown by the polling officers, and accused them of spending their time with their mobiles instead of focussing on learning the nitty-gritties of handling the voting machines.
"Just one minute of training and they get busy with their mobiles and WhatsApp," Rawat claimed. "You lose out on the critical part. You connect it wrongly or start it wrongly and the machine malfunctions. And that is when doubt is created in the minds of the people."
EC maintains faith in EVMs
The Election Commission of India, including retired former chief election commissioners (CECs), have spoken out unanimously on how EVMs have proved superior to the paper ballots system. Former retired CEC, the outspoken TS Krishnamurthy, said reintroducing the paper ballots system would, once again, create a situation where it would take a week to announce the election results.
"There will be so much wastage of paper," he said. "Under the ballot box itself, there will be so much of manipulation. We know that in some elections, bogus paper ballots were used to cast votes. The checks and balances in the EVMs are not available in the conventional ballot box system. Once you have paper ballots, there can be invalid votes."
Krishnamurthy also pointed out how foreign countries have admired the way India conducts its polls. Most of India's neighbouring countries, including Nepal, Bhutan and Sri Lanka, use EVMs. Even Nambia in Africa has switched over to the voting machines, and Botswana has expressed interest in them.
"Some countries have admired our EVM system, and to withdraw it suddenly would be a retrograde step," Krishnamurthy added.
Another high-profile CEC, SY Quraishi, also appeared shocked that the political class has been persistent with its demand to revert to the paper ballots system. "It's like going back to the bullock cart," he said.
Even in 2009, several political parties alleged that EVMs could be tampered with, Quraishi said. The then CEC had challenged all stakeholders to present concrete proof of their allegations. As no political party could substantiate their claims, nothing came out of this meeting, Quraishi added.
In 2017, too, the Election Commission invited all political parties to send their representatives to demonstrate how EVMs could be manipulated. This also turned out to be another dud: None of the major political parties, including the Congress and the Bharatiya Janata Party, had bothered to send a representative; the Communist Party of India (Marxist) and the NCP were the only ones that participated.
An anatomy of EVMs and whether they can be manipulated
The million-dollar question that political leaders have been asking is whether EVMs can be rigged. Professor Rajat Moona, director of IIT-Bhilai and a member of the Committee of Independent Experts, which the EC set up to oversee the functioning of EVMs, puts up a strong defence of voting machines.
"The EVM is a single-chip unit with a programmed set of instructions that are readable only by specific devices via a wired connection," he said.
The five IIT experts on the technical committee explained that if a chip of an EVM was to be replaced, it could be done only after the unit is dismantled, and officials would easily detect any such tampering. Besides, all party representatives are allowed to test an EVM before it is randomly deployed to booths, and the machines are also tested at the polling stations.
Giving a brief history of EVMs, Moona said: "EVMs date back 40 years, and these machines single-handedly stopped malpractices earlier associated with elections, such as booth-capturing and ballot-stuffing. The pre-2006 era EVMs are known as M1 EVMs, and the EVMs manufactured between 2006 and 2010 are called M2 EVMs. The ones from the next generation manufactured since 2013 are M3 EVMs."
This expert committee had also supervised the manufacture of voter-verifiable paper audit trails (VVPATs). Field trials were conducted to ensure that they could withstand extreme climates. VVPATs trials were conducted in Thiruvananthapuram, Cherrapunjee, Jaisalmer, Leh and Delhi.
Professor Moona, who is also the director-general of the Centre for Developed and Advanced Computing, explained that each VVPAT machine "goes through a temperature-humidity cycle". He also echoed Rawat's opinion, saying polling officers had not shown "enough maturity" in handling the EVMs at the recent by-elections.
Quraishi, too, refused to accept the explanation that the EVMs had malfunctioned in the recent bypolls because of the extreme heat. He was the CEC when VVPATs were tested in extreme climates. "They had malfunctioned when tested the first time, after which necessary changes were made," he said.
"Political parties question the veracity of EVMs every time there is an election, but once the election is over, the winner seldom points a  finger at them again." EVMs had been used successfully in the earlier state elections in Uttar Pradesh, Gujarat and Punjab.
The use of VVPATs
Quraishi has been calling for more sampling using VVPATs. "The current practise of taking the count of just one polling station in every constituency is too little," he said. "While the Supreme Court has not directed the EC on what percentage of the VVPATs should be counted, it would be best if the commission went for a significant percentage. It is wrong to say that VVPAT counting would delay the results. You can always deploy more hands for the job to ensure that they, too, get counted by the time the electronic votes are."
Speaking to Firstpost, Quarishi explained in great detail how the EC tried to make EVM deployment foolproof. "A computer makes a randomised selection of which machine will be sent to a constituency and district," he said. "Several checks and balances are in place. Once the EVMs are checked to ensure they are functioning, we invite representatives of all political parties. After the final candidate selection, the machine is tested again to certify that it is fine, and this is done in the presence of the candidate or party agent."
The former CEC added that this is done a few months before the election. "When the machines are ready for deployment to the booths, they are sealed with a paper seal bearing a unique security number printed at the Nashik printing press for currency," Quarishi explained. "After every machine is sealed, every candidate or his representative signs on the seal. On the actual polling day, a mock poll is conducted before the real voting starts.''
Why doesn't the West use EVMs?
If they were so foolproof, why were EVMs rejected in western countries? Quarishi said that while four countries in Europe used voting machines—all of which were made by a company based in the Netherlands—the failure of one machine led the other countries to stop using them. He added that Germany stopped using this technology not because they found something wrong with it, but because its Supreme Court demanded a transparent voting process.
"When a voter presses a button, the voter must know what happens. So the court decided EVMs are not transparent enough and outlawed their use," the former CEC said. "In India, after the Supreme Court observed that (when EVMs were to be introduced) the existing laws made these machines illegal, an amendment was brought in to allow their introduction."
Quarishi added: "The stakes in these elections are so high that political parties are using every trick in the book. When they lose, they insist that EVMs had been tampered with, but when they win, they keep quiet. Political leaders talk about ballot papers forgetting that this had created so many problems in the past."
Another criticism levied against EVMs has been that their chips are not manufactured in India and therefore, could work against free and fair elections. Moona, however, dismissed these charges, insisting that these machines were encrypted.
When asked about what kind of reform the EC should undertake to streamline the polls, Quarishi said: "For some years now, I have been advocating for the CEC to be elected by a collegium comprising both the prime minister and the leader of the Opposition. This is the most powerful Election Commission in the world. Why should its head be a government appointee?"
Find latest and upcoming tech gadgets online on Tech2 Gadgets. Get technology news, gadgets reviews & ratings. Popular gadgets including laptop, tablet and mobile specifications, features, prices, comparison.
India
Despite subsidies offered by state government, the capital cost requirement involved in alternatives to crop burning remains high, say experts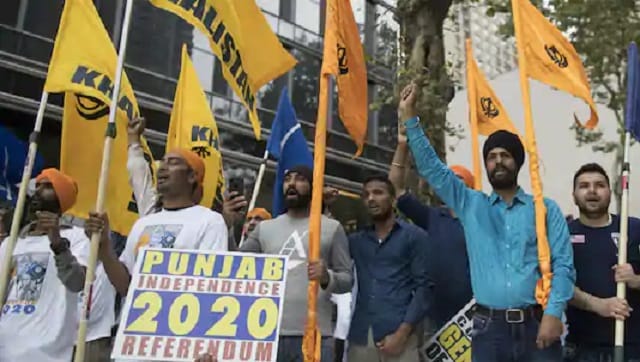 India
The paper, titled 'Khalistan: A Project of Pakistan', supports the longstanding belief that support for a separate Sikh State is part of the Pakistani strategy to 'bleed' India
India
The notion of the Paris-Delhi-Canberra axis was first articulated by French president Emmanuel Macron in Sydney back in May 2018