Every 'young' minister in new-look UPA govt is a dynast
Almost all the young members of the Congress youth brigade inherited their power. And only one minister in the UPA-2 minister is under 40.
"It is a combination of youth and experience," said Prime Minister Manmohan Singh after reshuffling his council of ministers yesterday. The reshuffle saw 17 new faces become ministers.
The average age of the 17 new ministers is 52.4 years, with the youngest, Sachin Pilot, having turned 35 in September this year, and the oldest, Abu Hasem Khan Chowdhury, turning 75 in early January next year. Also Pilot is the only minister who is less than 40 years of age.
So the question is: where is the youth that Manmohan Singh was talking about? Unless of course Dr Singh was referring to the old Bob Dylan number that went somewhat like this.

May God bless and keep you always 
May your wishes all come true
May you always do for others
And let others do for you
May you build a ladder to the stars
And climb on every rung
May you stay forever young
Forever young, forever young
May you stay forever young

The bigger question though is: does the Congress have young leaders who are not hereditary leaders -  i.e. they are in politics because their fathers and grandfathers were also in politics.
Sachin Pilot is the son of Rajesh Pilot who was a formidable Congress leader till he died in a car crash. He also happens to the son-in-law of Dr Farooq Abdullah, the Jammu and Kashmir strongman. His brother-in-law Omar is the current CM of Jammu and Kashmir.
The other so-called young gun to be inducted as a minister is Jyotiraditya Scindia. He will turn 42 on 1 January 2013. He comes from a royal family and his grandmother Vijayaraje Scindia and father Madhavrao Scindia were both career politicians.
Patrick French, in his book India: A Portrait, released in early 2011 carried out a very interesting piece of research. As he pointed out, "Every MP in the Lok Sabha under the age of 30 had in effect inherited a seat, and more than two-thirds of the 66 MPs aged 40 or under were hereditary MPs… Of the 38 youngest MPs, 33 had arrived with the help of mummy-daddy. Of the remaining five, one was Meenakshi Natarajan, the biochem graduate who had been hand-picked by Rahul, three appeared to be self-made politicians who had made it up the ranks of the BJP, BSP and CPI(M) respectively, and the fifth was a Lucknow University mafioso who had been taken on board by Mayawati: he was a "history-sheeter" - meaning numerous criminal chargesheets had been laid against him—who had been involved in shootouts and charged four times under the Gangsters Act."
Of course, the babalog also tend to start earlier than the ones who make it on their own. As French writes: "In addition, this new wave of Indian lawmakers would have a decade's advantage in politics over their peers, since the average MP who had benefited from family politics was almost 10 years younger than those who had arrived with 'No Significant Family Background'... The average age of an MP with no significant family background was 58; for a hereditary MP it was 48."
This trend is even more extreme in the Congress Party. "In the Congress, the situation was yet more extreme: every Congress MP under the age of 35 was a hereditary MP," writes French.
So the point is that the Congress Party in particular and the Indian Parliament in general doesn't have many young leaders who have made it on their own.
And if some recent biographies of Rahul Gandhi and some not recent ones of Sonia Gandhi are to be believed, this is the reason Rahul has stayed away from the government. He is trying to build internal democracy within the Congress party, so that a new genuine crop of younger leaders comes up.
As French writes, quoting Rahul Gandhi: "There are three-four ways of entering politics," he said frankly to a gathering of students in Madhya Pradesh. "First, if one has money and power. Second, through family connections. I am an example of that. Third, if one knows somebody in politics. And fourth, by working hard for the people." Unlike many of the other young HMPS, he did not pretend otherwise. "Main apne pita, nani aur pardada ke bina us jagah par nahin pahunch sakta tha jahan main aaj hoon (Without my father, grandmother and great-grandfather, I could never have been in the place that I am now.)" This can be aptly titled the Rahul Gandhi syndrome.
"Rahul Gandhi wants to set this right within the Congress and is thus trying to build an internal democratic structure within the Youth Congress and the National Students Union of India. As Aarthi Ramachandran writes in Decoding Rahul Gandhi: "The Youth Congress decided it was ready to hold its first internal elections in mid-2008. The process was handled by an independent NGO, Foundation for Advanced Management of Elections (FAME), started by former election commissioners KJ Rao, James Lyndogh, N Gopalswami and TS Krishnamurthy."
The first such election was held in Punjab. And what was the result? "Not everything went according to plan. Though Rahul himself camped in Amritsar to make sure the election lived up to the expectations of being the first free and fair one, the old Congress reared its head through the process. Ravneet Singh 'Bittu', the grandson of former Congress Chief minister Beant Singh, became the first elected Punjab Youth Congress president. He had the backing of the former Chief Minister of Punjab, Captain Amrinder Singh. This raised questions about whether the elections had indeed ushered in internal democracy," writes Ramachandran. Bittu when he was elected was 33.
This is a worrying trend. And even plays out in the context of elected women MPs in the Congress Party. As French writes: "The Congress presently had 208 MPs, of whom 23 were women. This was the same as average, 11 per cent. So far so low; now comes the difference: 19 out of the 23 Congress women MPs were hereditary (and of these, four were hyperhereditary). This left only four Congress women MPs who appeared to have reached Parliament on their own merit: Meenakshi Natarajan, Annu Tandon, and two other stalwarts. Who were they? Dr Girija Vyas, the president of the National Commission for Women, and Chandresh Kumari Katoch, who turned out to be hereditary by another measure, being the daughter of Hanwant Singh, the maharaja of Jodhpur."
Entry into politics in India has become like a family owned business where the sons (and now daughters) are destined to takeover irrespective of the fact whether they have the aptitude for the job or not. French puts it best when he says, "If the trend continued, it was possible that most members of the Indian Parliament would be there by heredity alone, and the nation would be back to where it had started before the freedom struggle, with rule by a hereditary monarch and assorted Indian princelings."
(You can get Patrick French's book India here on Flipkart)
(Vivek Kaul is a writer. He can be reached at vivek.kaul@gmail.com)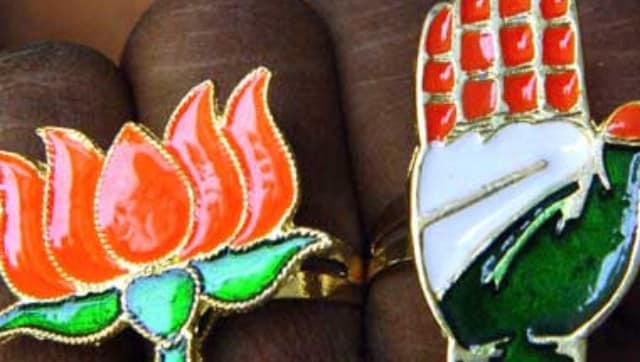 Politics
The significance of the region can be understood from the fact that it accounts for 25 Lok Sabha seats, more than half of which come from Assam alone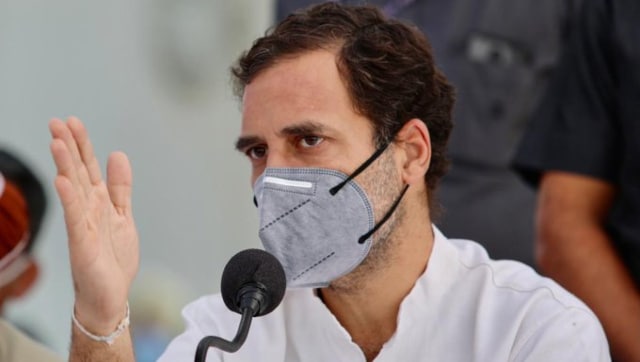 India
The Congress leader said that a lockdown is now the only option because of the 'complete lack of strategy' on the part of the Central government
Politics
The Congress had decided to hold elections for the new party president on 23 June after a section of leaders had last year pressed for an organisational overhaul