Even Modi can't stop me from crusading to protect gou mata: BJP MLA on beef vs pork row in Osmania University
The "ready to kill or get killed' warning by Raja Singh, BJP legislator has ignited tempers on both sides of the beef vs pork row in Osmania University
Hyderabad: Osmania University is once again in the midst of a major controversy. While a group of students owing allegiance to Leftist student organisations proposed that a 'beef festival' be held on 10 December, another group has come up with a proposal to hold a 'pork festival' in an obvious counter offensive. Political interference in the matter has added fuel to the fire.
The "ready to kill or get killed' warning by Raja Singh, BJP legislator from Goshamahal assembly constituency, has ignited tempers on both sides. His plan to take a rally to the university campus on 10 December has left the police tense.
"We are ready to kill or get killed to protect cows. We have the right to stop cow killers," thundered Raja Singh at a press conference on Tuesday. Though he said that there should be no repeat of a "Dadri kind of incident" he issued a "categorical warning" to those proposing to conduct the beef festival, asking them to desist from pursuing the idea.
Four days ago, Raja had issued a statement stating: "We are not going to tolerate any activities against our Hindu sentiments. I request every Hindu to come with us to stop this activity. I don't bother if the BJP supports me or not. Even Narendra Modi cannot stop me from going ahead with my crusade to protect gou mata." On Tuesday, he told the media that he didn't care if his actions would lead to a law-and-order breakdown. He felt it was for the police to maintain law and order and to "prevent the beef festival and killing of gou mata."
Interestingly, his statement wasn't welcomed by his party. The BJP has officially distanced itself from it. At the same meeting, he also made some disparaging remarks against the state BJP unit president G Kishen Reddy. Reddy said that his party would neither support nor oppose the beef festival as cow meat was not being served there and only buffalo meat or ox meat would be served. "The BJP has no problems, as long as it is not cow meat," he said.
Kishen Reddy said that the BJP had nothing to do with the activities of the MLA as he did not inform the state unit of the party and the legislator wasn't accorded any permission by the party to protest against the beef festival.
The controversy over the proposed beef festival on 10 December on the Osmania University campus has been simmering for a few days. As many as 25 student organisations, including the CPI-backed All-India Students Federation (AISF), have proposed to conduct a run on 7 December to create awareness about the festival. The student organisations had a preliminary meeting on the campus on 25 November.
AISF leader K Shankar told media that the students were bent on going ahead with the beef festival and over 10,000 people, including those from outside the campus, would take part. Some professors are also supporting the conduct of the beef festival. However, this is not the first time that a beef festival is being conducted on the campus.
As a counter to this, a group of 36 students' organisations has decided to have a pork festival in front of Osmania University Arts College on the same day. According to Srinivas Solanki, convener of the organising committee of this event, they did not owe allegiance to any political ideology. He said that the nomadic tribes used to sell pork and eke out a living and beef had replaced pork over time. "With a view to creating an awareness among the people about the health benefits of eating pork, we are organising this festival."
He said the OU-JAC was neither supporting nor opposing the beef festival. He listed out the names of several sportspersons consuming pork and staying healthy.
Deputy Commissioner of Police of East Zone Dr Viswanatha Ravinder told Firstpost that nobody had come to us with any request for the conduct of any festival or protection. The students will have to first approach the Vice-Chancellor or the registrar if they want to conduct any activity on the campus. "As far as we are concerned, we will go by the rule book. Law is supreme," he observed.
Find latest and upcoming tech gadgets online on Tech2 Gadgets. Get technology news, gadgets reviews & ratings. Popular gadgets including laptop, tablet and mobile specifications, features, prices, comparison.
Politics
This comes in the backdrop of a heated debate that reportedly ensued at a closed-door meeting of Congress Rajya Sabha MPs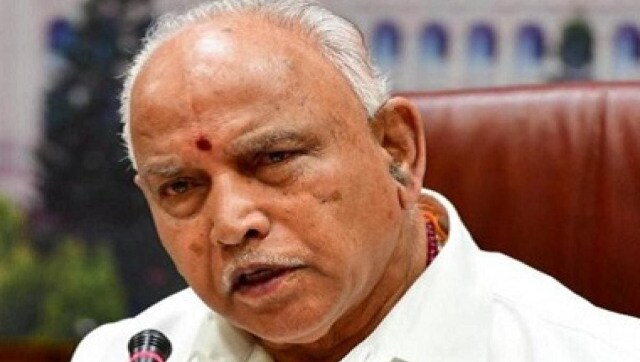 India
While calling off the lockdown in Bengaluru and Karnataka, the CM stressed on maintaining social distancing norms and wearing masks to contain the spread of coronavirus.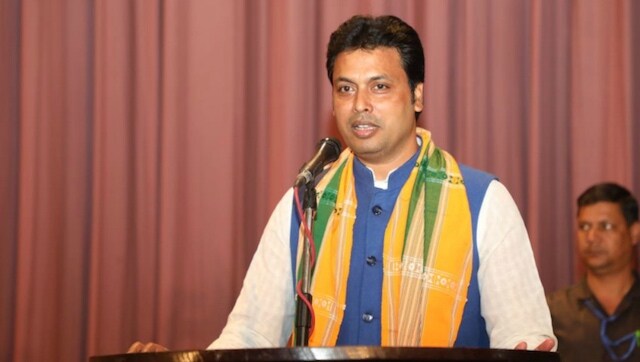 India
Biplab Kumar Deb had stirred a controversy by saying Punjabis and Jats are physically strong but less brainy while Bengalis are known to be very intelligent.