EP Jayarajan asking Kerala industrialists to back strikes follows the CPM school of thought
Jayarajan's ridiculous prescription for the industry is that even industrialists can go on hartal to bring their woes to the notice of the government.
If Kerala's Industries and Sports Minister EP Jayarajan wrote a diary, this is what it may look like.
Well-known boxer Muhammad Ali hailed from Kerala. He won many gold medals for the state. He was a prominent personality in Kerala's sports scenario. I paid tribute to his contribution when he passed away in June this year, conveying the sorrow of Kerala's sport lovers. Muhammad Ali loved to strike. Industrialists too should love strikes. It is good for labour force to strike.
It can happen only in Kerala that you have an industries minister who tells industrialists that strikes are good.
Hailing from Kannur like chief minister Pinarayi Vijayan, Jayarajan was addressing an investors' meet in Kollam organised by the Kerala State Small Industries Association, no less, where he said industrialists in Kerala should support bandhs. ManoramaOnline reports that the minister said if the industry does not support a shutdown, it will spoil the positive business sentiment that exists in Kerala.
By "positive business sentiment'', Jayarajan means hartals keep labour force happy and the workers would take exception if the managements don't take a benevolent view of hartals.
This in a state whose GDP in 2014-15 was Rs 3.96 lakh crore, the lowest among all the south Indian states. Low productivity and high unemployment rate and over dependence on the remittance economy defines Kerala. The agriculture sector is jaded and the state is largely serviced by migrant labour from Bengal and Assam.
But lal salaam at the drop of a hat, zindabad.
The question is whether the IT industry that Kerala has been trying to woo desperately, will take kindly to a hartal-loving industry minister. The industry for the moment is amused, but its representatives choose not to speak on record to call out on the "minister's absurd remark'".
"Which industrialist will say hartal is good because it will affect his productivity. But he won't say anything lest it provokes the minister and the LDF government,'' says MN Karassery, political analyst. "After all, the industry also needs favours from the government.''
But Jayarajan is only following the CPM ethic as far as the love for converting Kerala into 'Hartal's Own Country' goes. Only last month, his chief minister put out a Facebook post asking everyone to extend support to the general strike called by the CPM central committee on 2 September. Vijayan reached out to the IT-savvy Keralite by asking them to click on a link to express virtual solidarity with the cause.
Vijayan's post on 26 August said: 'Ahead of the all-India strike on 2 September, CPM central committee has begun an online campaign. You can show your support for the strike in the link below by clicking on the red button.'
Hartals are an industry in Kerala. Life comes to a standstill as offices, buses and commercial establishments do not risk facing the wrath of the powerful and militant trade unions. And with the CM and the industry minister wearing their love for hartals on their sleeve, don't expect any Malayali to defy a bandh call. Not until 2021 at least.
In 2015, Kerala saw 300 regional strikes and three statewide strikes. It means that some part of Kerala was under bandh almost every other day of the year. Industry sources say a one-day bandh in Kerala causes a loss of close to Rs 1,000 crore to the state exchequer.
This tendency to strike at the drop of a hat irked the Kerala High Court and the judiciary nudged the Oommen Chandy government to bring in the Kerala Regulation of Hartal Bill 2015 in November last year. But the LDF, which was then in the opposition objected, forcing the Bill to be referred to a Select committee. Now that it is in power in a bandh-loving Cabinet, forget about the bill seeing the light of the day anytime soon.
The LDF called the bill "anti-people and anti-democratic'', arguing that the right to strike is fundamental. Their ire was directed at specific provisions of the bill which provided for six months imprisonment or fine up to Rs 10,000 or both for forceful shutting down of shops or restricting officials from attending office.
Jayarajan's prescription for the industry is that even industrialists can go on hartal to bring their woes to the notice of the government. That is as bizarre as how he shot Kerala's sports ethos in the foot by "insulting'' one of the state's best known athletes, Anju Bobby George by questioning the air fare that was paid to her for travelling from Bengaluru to Thiruvanthapuram. The Olympian and Arjuna awardee quit, only to have Jayarajan react saying "Very happy that she resigned. Good''.
Jayarajan, a powerful politician from the Malabar region of Kerala, has been a victim of the Kannur school of political violence. He was shot at while returning from a party meeting in Vijayawada in Andhra Pradesh in 1995. He is believed to be still carrying the bullet in his body. On a lighter note, that perhaps explains his tendency to shoot his mouth off.
Sports
FIFA's ban comes in the wake of East Bengal and KBFC's failure to comply with "financial obligations" for their former players Johnny Acosta and Matej Poplatnik.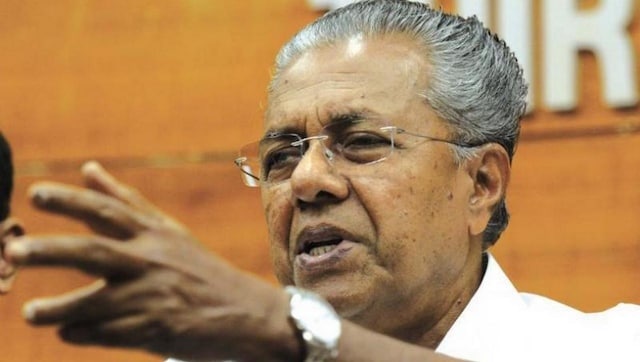 India
Stating concern for the future of Lakshadweep, Chief Minister Pinarayi Vijayan said any attempt to undermine its unique culture and indigenous lifestyle is 'unacceptable'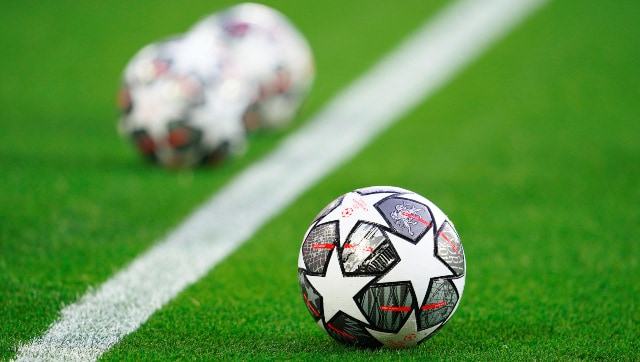 Sports
Living in the rural most areas of the coastal state, Gaonkar shot to fame with his performance for Vasco SC during the Goa Premier League.