Elphinstone Road stampede: Raj Thackeray slams bullet train project, blames migrants for tragedy
A day after 22 people were killed in a stampede on a foot-over-bridge at Elphinstone Road station in Mumbai, MNS chief Raj Thackeray hit out at the Centre over the tragedy.
A day after 22 people were killed in a stampede on a foot-over-bridge at Elphinstone Road station in Mumbai, MNS chief Raj Thackeray trained his guns on the ambitious bullet train project. Thackeray warned the Centre and the Maharashtra government that his party won't let even a single brick be laid for the Ahmedabad-Mumbai bullet train project, until basic infrastructure is provided to Mumbai citizens.
Speaking to reporters at his residence in Dadar, Thackeray threatened a major morcha to the Western Railways headquarters in Churchgate on 5 October, to highlight poor transport infrastructure, CNN News18 reported.
"While people are struggling to survive in the cities, Modi is asking them to do yoga and campaign for Swachh Bharat. We will launch a 'no bullet train campaign'," Thackeray said slamming the Modi government.
The MNS president claimed that Suresh Prabhu was replaced by Piyush Goyal as the Railway Minister only to push through the Bullet Train project. "This Goyal is useless, Prabhu was good," he said.
"Does one need bullet train or improvement of basic rail infrastructure," Thackeray said.
Attacking the BJP, Thackeray called Modi a "liar" who changed all his statements before and after the 2014 Lok Sabha elections. "We have never seen a PM who is such a big liar. He made big promises and then dismissed them as 'election jumlas'. How much can a person lie in this fashion?" asked Thackeray.
Questioning the Railways over the poor handling of the situation on Friday, Thackeray criticised the Railways for pinning the blame on the rains for the tragedy, ANI reported.
It is not the first time that it rained in Mumbai.They (Railway) say it happened due to rains?: Raj Thackeray, MNS chief #MumbaiStampede

— ANI (@ANI) September 30, 2017
"A list of issues related to local trains in Mumbai will be given to the Railways on 5 October. But if things don't get better, we will look into the issue in our style", CNN News18 quoted him as saying. In the past, the MNS has been known to use strong-arm tactics against government authorities and ordinary citizens to enforce its agenda. Taking potshots at the condition of infrastructure, Thackeray said that Mumbai does not need terrorists or enemies like Pakistan when trains kill people on a daily basis.
Why do we need terrorists or enemies like Pakistan?it seems our own Railway is enough to kill people:Raj Thackeray,MNS Chief #MumbaiStampede pic.twitter.com/OiAyvyBMca — ANI (@ANI) September 30, 2017
Thackeray also warned the authorities to take action against illegal hawkers who occupy foot-over bridges in Mumbai.
"If the deadline to throw out hawkers is not complied with then we'll act on our own," ANI quoted Thackeray as saying.
Will give a deadline to throw out illegal hawkers from station bridges,if it is not complied with then we'll act on our own: Raj Thackeray pic.twitter.com/WZLADpdYQr

— ANI (@ANI) September 30, 2017
The MNS leader added, "There has been a collapse of infrastructure facilities due to the migrant influx from other regions."
Saying that he had travelled in Mumbai suburban trains for two years while studying arts at the Sir J J College, Thackeray said, "What you call the famed spirit of Mumbai which overcomes such tragedies is actually hopelessness in face of such calamities."
Thackeray said that his party leader Bala Nandgaonkar had written to authorities for building a new bridge at the stampede spot but no action was taken on his suggestion and instead Nandgaonkar was told to approach the MMRDA.
The Kakodkar committee had proposed an expenditure of Rs one lakh crore to improve the railway infrastructure but nobody acted on it, he claimed.
Thackeray claimed he did not visit the stampede spot or the hospital on Friday as "politicians are there at such spots only for television cameras".
At least 22 were killed, and dozens injured after a stampede ensued on a foot-over bridge during the early morning rush at Elphinstone Road station on Friday. The tragedy took place amid rain in at around 10.40 am when the foot-over bridge was heavily crowded. Police suspect that a rumour of a short-circuit near the foot-over bridge led to panic, resulting in the stampede.
Officials of the railway, police and fire brigade then reached the site to carry out rescue operations. The dead as well as the injured were admitted to KEM Hospital in Parel.
Reacting to the tragedy, Railway Minister Piyush Goyal ordered a high-level inquiry. This is a very sad day and the accident that happened at the Elphinstone Road Station is extremely worrisome. I have ordered a high-level enquiry into the matter," Goyal told media gathered outside the Mumbai International airport on Friday.
With inputs from agencies
Find latest and upcoming tech gadgets online on Tech2 Gadgets. Get technology news, gadgets reviews & ratings. Popular gadgets including laptop, tablet and mobile specifications, features, prices, comparison.
World
Chinese foreign ministry spokesman Zhao Lijian said the ban on apps, under the pretext of national security, violates market principles and World Trade Organisation rules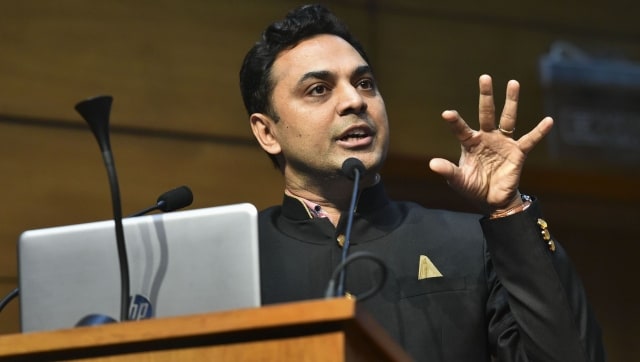 Business
India identified the nature of the coronavirus crisis and treated it differently from other economic crises of the past, he noted while addressing a virtual conference organised by industry body CII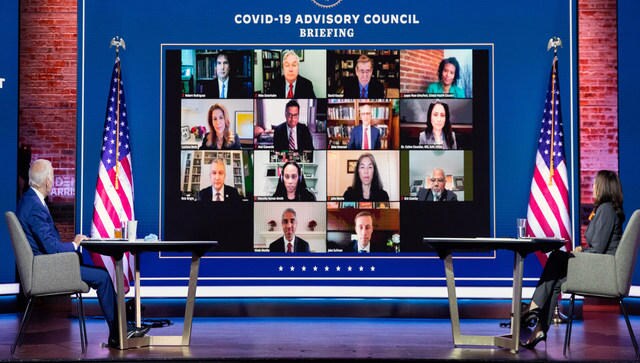 World
Dr Gounder, an infectious disease specialist at Bellevue Hospital Center, is one of the 13-member team of scientists and doctors who will advise Biden on controlling the coronavirus