Elections 2014: Why Jaya-Modi war of words is just posturing
Modi's meeting with Rajinikanth and the latter speaking good things about him was not surprising, but Jaya lashing out against the the BJP was unexpected indeed.
Three significant political developments on a single day - that was what Tamil Nadu chief minister J Jayalalithaa and BJP's Prime Ministerial hopeful Narendra Modi demonstrated on Sunday - the former finally speaking out against the BJP and the latter extracting some support from superstar Rajinikanth and targeting the AIADMK in his campaign speech.
Modi's meeting with Rajinikanth and the latter speaking good things about him was not surprising, but Jaya lashing out against the the BJP was unexpected indeed. During her month-long campaign so far, Jaya spared the BJP and didn't speak a word against the party, igniting speculation that she was being careful about a post-poll ally. In fact, her silence had contributed to the unique spectacle in the state where nobody, except the insignificant Congress, spoke against the BJP.
But on Sunday, Jaya saw the writing on the wall - Modi will meet Rajini and the latter will say something good about him at least out of good manners - and chose to pre-empt the BJP. Instead of doing a blanket attack on the party, she carefully chose an emotional issue namely, Cauvery water. She said both the Congress and the BJP have repeatedly betrayed Tamil Nadu for political gains in Karnataka. If both had chosen a position favourable to her state, they would never come to power in Karnataka. She also said that both stood no chance of coming to power in Tamil Nadu.
However, what was noticeable was that she didn't single out the BJP, but targeted it along with the Congress and it was an issue-based attack.
In what appeared to be a reply, than a pre-planned attack, Modi tried to be tempered when he also didn't directly pick on the AIADMK and instead clubbed it with the DMK and targeted his criticism on the Dravidian parties. He repeated what the critics of both have been saying for long - that they have been ruling the state for years and left the people with little choice. He also criticised the political culture of Dravidian parties saying that when each of them comes to power, their primary objective is to target its rival. In the process, the welfare of people gets forgotten.
Although both have spoken against each other, what cannot be missed is that their guards were not completely down and their criticism appeared more like public posturing. They may not have had a pre-emptive pact, but they were certainly careful not to fire on all cylinders. It appeared that Jaya did want to make it clear that she spares no one in her campaign while Modi was left with no choice to give her back on the same coin.
Jaya could have picked on the BJP on many other fronts, including secularism, its manifesto and the prime ministerial choice of Modi; but instead she chose to make her punch softer by clubbing it with Congress. And the issue she chose was very specific to the state's interests. In other words, she betrayed no political difference with the BJP and didn't express any deep-rooted ideological difference or political ire against the party.
Such a stand makes post-poll alliance with the BJP very easy for her. To be fair to her, what she has spoken is only for the interest of the state, that too on a genuine political issue. Modi too will not have a problem coming back face-to-face with Jaya after the elections because he can explain his words away as an ideological stand against the Dravidian parties, not just against the AIADMK.
Now the other significant development of the day - Modi meeting Rajinikanth. Although unmeasured, Rajinikanth is still politically important in the state. Perhaps Jayalalithaa was irked by his meeting with Modi and the public interest the event generated.
Did Rajini say anything to support Modi?
Commending Modi as a strong leader and able administrator, he wished him success in whatever he wants to achieve.
Isn't it too generic and too basic?
Reading his remarks in the context of his political posturing since 1996, this is not insignificant. In fact, what Rajini has done is sending an indirect message to his followers that he supports Modi's prime ministerial wish.
Will they vote for the BJP?
One has to wait and watch because one doesn't know if his political value is the same or on the wane.
Whether his support or opposition makes any sense or not, Rajinikanth, has been of political significance since 1996 (assembly elections) when he openly opposed the AIADMK. In fact, he was never again so upfront, and his supporters worked overtime towards the landslide victory of the DMK-TMC (Tamil Maanila Congress) alliance. In 1996, he was the most important political factor.
In 2004 Lok Sabha elections, he openly supported the BJP, but it had no impact. In 2011, he reportedly voted for the BJP (as indicated by a press photo), but later tried to salvage an image of political neutrality. It's no open secret that he is close to BJP leaders. However, compared to the past, he mostly keeps to himself than making political remarks. But Modi has been able to meet him with the press around and extract some useful words from him.
Anyway, with the BJP gaining ground more than ever before, it's a three-way contest in most parts of the state: AIADMK Vs DMK Vs the BJP-DMDK-PMK-MDMK. With Rajinikanth indirectly throwing his weight behind Modi, what'll be interesting is if the BJP-alliance becomes the main opponent to the AIADMK in at least some constituencies.
Find latest and upcoming tech gadgets online on Tech2 Gadgets. Get technology news, gadgets reviews & ratings. Popular gadgets including laptop, tablet and mobile specifications, features, prices, comparison.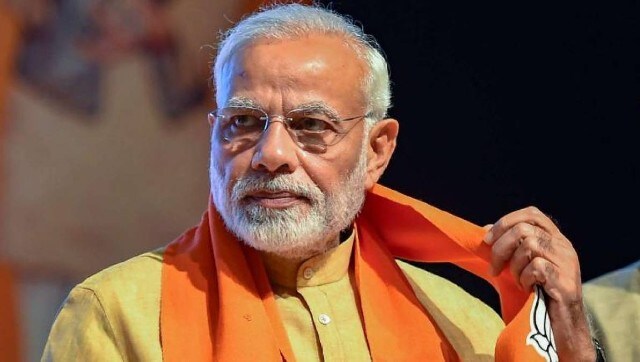 India
Parliamentary Affairs Minister Pralhad Joshi said the meeting will be held virtually and an invitation has been extended to floor leaders of all parties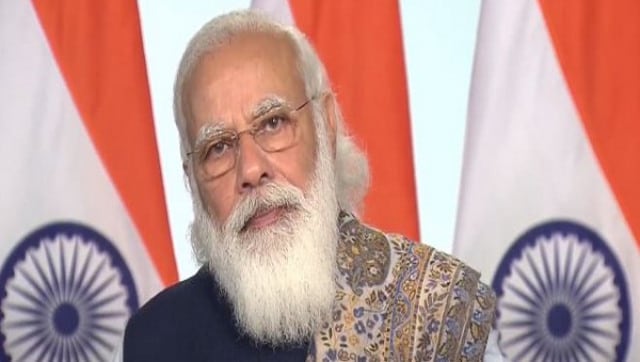 India
Modi reminded people that two doses of vaccine are very important and asked them to keep wearing masks and maintain social distancing even after receiving the jabs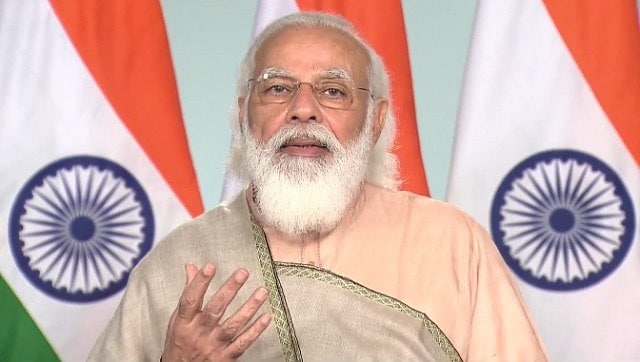 India
PM Modi said that while Makar Sankranti 'reaffirms the importance of respecting mother nature', Pongal showcases the best of Tamil culture