Election strategist Prashant Kishor joins JD(U) ahead of party meet in Patna, could be tasked to broker peace with RJD
Election strategist Prashant Kishor will likely join the JD(U) at a meeting in Patna on Sunday.
Election strategist Prashant Kishor joined JD(U) at the party at a meeting in Patna on Sunday. Kishor, who has recently said that he would not campaign for anyone in the 2019 elections, was formally welcomed by senior members of the party including chief minister Nitish Kumar at the state executive meeting being held at the chief minister's residence.
Kishor's entry in JD(U) is likely to give a new direction to the party's plans for the 2019 Lok Sabha elections.
Citing sources, NDTV said that Kishor may be tasked with brokering peace between the chief minister and Lalu Prasad Yadav's RJD, but the plan has not materialised yet as Tejashwi Yadav, who is handling the party in his father's absence, is against it.
According to Times of India, the ongoing JD(U) state executive meeting featuring leaders from Bihar, will "focus on issues related to seat-sharing among NDA partners, its preparedness for the forthcoming Lok Sabha polls chalking out strategies on how to spread message about the good works of Nitish-led government among the masses".
Kishor is also attending the meeting.
Kishor started his career as a public health expert and worked for the United Nations.
A few days ago, Kishor had said that he had worked enough with the leaders and would now like to go to grassroots and work with the people. He had also then denied media reports that he is joining politics.
"In 2019, you would not see Prashant Kishor campaigning for anyone in the manner and form in which I have been campaigning in last 4-5 years," he had said while adding that IPAC will continue as an organisation which, he said, had become about 20 times bigger than what it was in 2015.
The 41-year-old former UN official also said he want to go back to grassroots either in Gujarat or Bihar.
Kishor, who formulated the election strategy for Prime Minister Modi in the 2014 elections, said he never met Modi after he left Prime Minister's Office in March 2015 till last year when the prime minister called him when his mother was on the deathbed. Since then he had been meeting and talking to Modi. He, however, ruled out working with him again.
Kishor has also worked with Bihar chief minister Nitish Kumar and the Congress party. He said that after the Uttar Pradesh elections, he took up the assignment with YSR Congress party's YS Jaganmohan Reddy as he had made a commitment earlier.
With inputs from agencies
Politics
Lashing out at Shah, the RJD leader said that though he is the Union home minister, it did not seem so to the people of Bihar. It appeared that he may have arrived in the state to scare political opponents, Yadav suggested
Education
Application process for the Bihar Civil Court Recruitment 2022 opened on 20 September while the deadline for the same is 20 October 2022 till 11:59 pm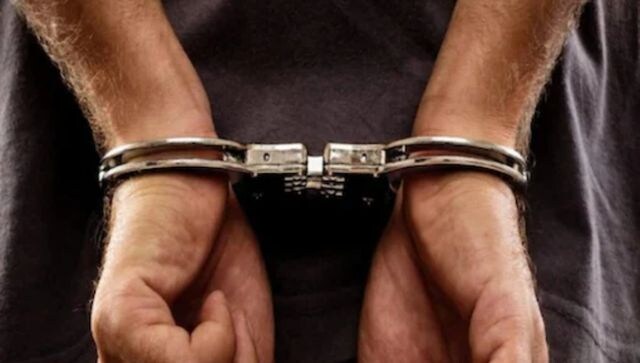 India
The arrested Naxals include Vinay Yadav, the regional commander of the CPI (Maoist), who was carrying a reward of Rs 18 lakh on his head