Election results 2014: Why Maharashtra Congress went from 17 MPs to 2
Five sins of omission and commission by the Congress in Maharashtra, causing the implosion of the party in the state.
A state with 17 Congress MPs and a Congress chief minister, and gave several comprehensive wins for the Congress and the NCP in local body polls over the last two years, has seen the Congress end this election with just two victories.
One of those victories, ironically, was that of a former chief minister with a troubled history. He faces allegations of corruption, not to mention the sword of disqualification hanging over his head in a paid news case being looked at rather sternly by the Election Commission of India. Nobody misses the irony; Ashok Chavan, one of Maharashtra's two Congress MPs after Friday's counting, could be disqualified.
The other Congress MP is first-timer Rajeev Satav from Hingoli, a Youth Congress leader and considered close to party vice-president Rahul Gandhi.
The NCP, who Congress leaders hotly declared during campaigning would fare far worse, has suddenly gained ground in the troubled Congress-NCP alliance. Mumbai' with five Congress MPs, including one minister of state in Manmohan Singh's cabinet, and one NCP MP were comprehensively voted out.
Relative heavyweights such as Milind Deora, Gurudas Kamath and Priya Dutt had to concede defeat -- the urban poor and the Muslim voters appear to have deserted the Congress, even as BJP voters exercised their franchise enthusiastically. They voted in favour of a little known Shiv Sena candidate (Arvind Sawant, Mumbai South); while the Maharashtrian vote consolidated for the BJP-Sena alliance, instead of splitting the anti-Congress vote between the Shiv Sena and the Maharashtra Navnirman Sena, and the traditional BJP-dominated areas ensured that BJP candidates Kirit Somaiya and Gopal Shetty were elected.
What led to the Congress's shock outcome in Maharashtra, where Assembly polls are just four months away?
Congress leaders who have been complaining in private about the state of affairs in the party are bitter about various things. Like the fact that until the very end the party would not make a clear statement on not giving discredited Suresh Kalmadi a ticket, middle-level Congressmen with years of service to the party felt affronted by the party's mollycoddling of newcomers, Rahul Gandhi announced at Talkatora stadium that meritorious Congressmen would get tickets only for an announcement a day later that a sitting Sena MP who had been wooed to cross over would get the Shirdi ticket (he lost), the caste equations in candidate selection were all wrong, the slum votes and the Muslim votes have long been fractured and no longer form the Congress's prided votebanks.
So here's how the Congress's cookie crumbled in Maharashtra:
1. The BJP and specifically Modi's railing against the politics of entitlement for dynasties appears to have hit home. At 6 pm, Sushilkumar Shinde was trailing by 1,49,381 votes in Solapur, a long-time bastion. In Ratnagiri-Sindhudurg, state minister Narayan Rane's son Nilesh, a sitting MP, was trailing by 1,50,051 votes. Dr Vishwajeet Kadam, son of Maharashtra minister Patangrao Kadam, was trailing in Pune by 3,15,000 votes, sitting MP and son of Ganesh Naik, Sanjeev Naik, was trailing in Thane by 2,81,299 votes and Sagar Meghe, son of senior Vidarbha leader Datta Meghe, was training by 1,96,882 votes.
2. This is also a vote against Union ministers, seen as ineffective and responsible for years of corruption and misrule in the country. Apart from Shinde, three other central ministers lost in Maharashtra -- Praful Patel, Milind Deora and Pratik Patil (Sangli).
3. Outsiders to the Congress-NCP are not welcome, voters have said. Sitting MP Waghchaure from Shirdi switched to the Congress from the Sena weeks ahead of elections and lost. Anand Paranjpe switched to the NCP and lost.
4. A vote-out of the old guard has taken place. Eight-term MP Manikrao Gavit, aged 80 years, has lost to a debutante. Seven-term MP Vilas Muttemwar, five-term MP Gurudas Kamath, five-term MLA Shivajirao Moghe have also lost.
5. In addition, this has to be seen as a vote against the state Congress leadership. Congress members and middle-level leaders have been for several years now agitating over the small spoils that come with serving in a political party that is in power at the state-level. Positions in executive bodies and state-run corporations, positions as Special Executive Magistrates have not been announced for years. If anything the Congress cadre failed to come out and work for the party in the Lok Sabha elections.
Entertainment
In a letter addressed to the Maharashtra chief minister, FWICE said an extension of the statewide lockdown will be a "setback" for producer and daily wagers, who have no other means of income.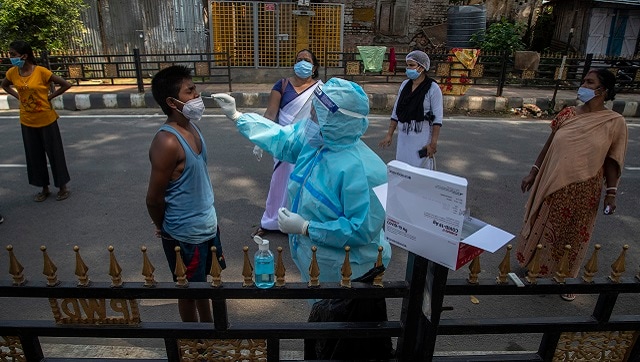 India
Meanwhile, state capital Mumbai reported 866 fresh cases on Saturday pushing the cumulative total to 710,807. Currently, there are as many as 16,135 active cases in the city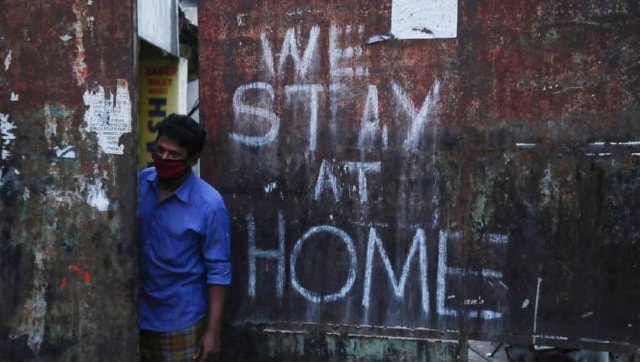 India
The Chief Minister's Office said that the lockdown has not been lifted in the state as COVID-19 has not been controlled completely yet