Election Commission's only aim is to bring BJP to power, says Arvind Kejriwal, demands probe into EVM tampering
Aam Aadmi Party chief Arvind Kejriwal on Monday blamed the Election Commission for 'EVM-tampering fraud' and said the poll panel's only aim was to bring the BJP to power at any cost
New Delhi: Aam Aadmi Party chief Arvind Kejriwal on Monday blamed the Election Commission for "EVM-tampering fraud" and said the poll panel's only aim was to bring the BJP to power at any cost.
Kejriwal, who is also Chief Minister of Delhi, said 18 Electronic Voting Machines (EVMs) had surfaced in Dholpur in Rajasthan which voted only for the Bharatiya Janata Party (BJP) no matter which button was pressed by the voters.
The Dholpur by-election was held on Sunday.
"Eighteen EVMs in one constituency means at least 10 percent of the total number of machines were tampered with," Kejriwal said, adding that doubts also arose about the other 90 percent machines.
"The Election Commission is still not ready to probe the issue of EVM tampering despite all the evidence. This raises suspicion if the tampering is being done on its directions," Kejriwal said.
He also referred to an earlier allegedly tampered EVM in Bhind in Madhya Pradesh.
The AAP leader said the machines were not malfunctioning as claimed by the Election Commission but were actually tampered with.
"If there was some defect, then some machines would have voted for the Congress, some for the AAP and some for BJP. But why are all defective machines voting only for the BJP? It means this is not a malfunction but the software of these machines have been tampered with or has been completely changed," he said.
He asked why elections were being held at all and said the commission should simply declare BJP as winner in every election.
"The Election Commission is no more interested in conducting elections in a free and fair manner. It seems now that their only objective is to bring the BJP in power at any cost," he added.
Kejriwal held that all EVMs for the Delhi municipal polls — to be held on 23 April — were being brought from Rajasthan although a large number of EVMs were available in Delhi as well. "All EVMs in Rajasthan are manipulated. That is why they want elections using those machines," he further alleged.
Kejriwal had earlier demanded the use of paper ballot in Delhi's civic polls to ensure transparency — even if the election needed to be postponed because of this.
India
Earlier this week, Chief Minister Arvind Kejriwal had said that governments should take every step to prevent the spread of COVID-19
India
The last date to apply for UG courses is 31 August. Like last year, the admission process will be fully digital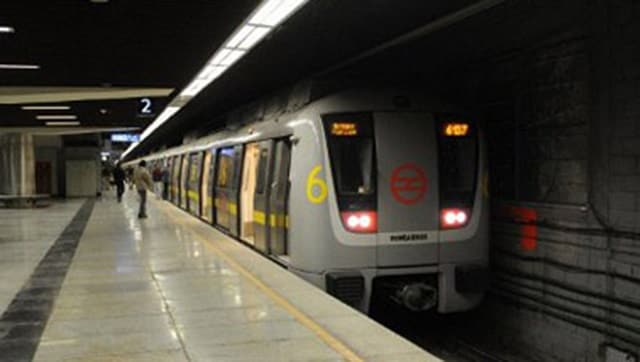 India
With improvement in COVID-19 situation, the Delhi government has allowed multiplexes, restaurants and bars to function with 50% capacity. Weddings can be attended by a maximum of 100 people