Election Commission will announce Karnataka Assembly election dates at 11 am today: Key developments
The Election Commission of India will announce dates for the Karnataka Assembly election on Tuesday at 11 am, reports said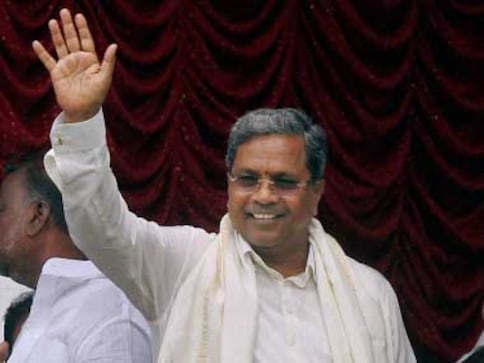 The Election Commission of India will announce dates for the Karnataka Assembly election on Tuesday at 11 am, reports said. The state elections are the next big political event for the Congress which is battling anti-incumbency and facing a tough challenge from the Bharatiya Janata Party. Karnataka is one of the last Congress bastions and is currently ruled by Chief Minister Siddaramaiah.
The high-octane political campaigns which have been ongoing for past couple of months witnessed both the Congress and the BJP slugging it out alleging each other of communal politics. The tenure of the 224-member Karnataka Legislative Assembly expires on 28 May and the new House has to be constituted before that.
Incumbent Siddaramaiah-led Congress government is eyeing a second term in the state. The BJP, which is currently in power in 20 states, is trying to add a 21st state to the list. A win in Karnataka would be a massive boost for the BJP as the saffron party has been eyeing South India for a while now.The Congress government's decision, political observers have said, is aimed at denting the vote bank of the BJP, which has declared BS Yeddyurappa its chief ministerial candidate. Deve Gowda-led Janata Dal (Secular) is the third party in the fray.
In 2013, the Congress had bagged 122 Assembly seats. The Model Code of Conduct will be imposed as soon as the Election Commission announces the poll schedule.
BJP chief Amit Shah was in Karnataka on Monday. Besides visiting a number of mutts associated with various communities, including Lingayats and Dalits, Shah will also address farmers' and traders' meetings, take out a road show and attend party events in the poll-bound state, a BJP statement said.
Following the Siddaramaiah government's decision to accord minority religion status to Lingayats, who have mostly welcomed the move, Shah's visits to their holy places and meeting gurus is seen as part of his efforts to ensure that the community, the largest in the state, continues to back the BJP.
With inputs from agencies
Politics
Former Congress president Rahul Gandhi said that 'truth cannot be barricaded' and that his party will continue to protest against the Centre's action
India
Through this drive the Election Commission hopes to establish the identity of an elector as well as prevent duplicate entries in the electoral roll
India
The dominant Lingayat sect was founded in the 12th century by social reformer and poet Basaveshwara, who has a huge following in Karnataka and some neighbouring regions of the state such as Maharashtra, Telangana, Andhra Pradesh and Tamil Nadu