Election Commission cancels Thiruvarur bypoll after parties say Cyclone Gaja relief work still on in district
The bypoll to the Thiruvarur seat was necessitated after the death of DMK supremo M Karunanidhi on 7 August, 2018. As per the Election Commission's rules, the by-election needs to be held within six months.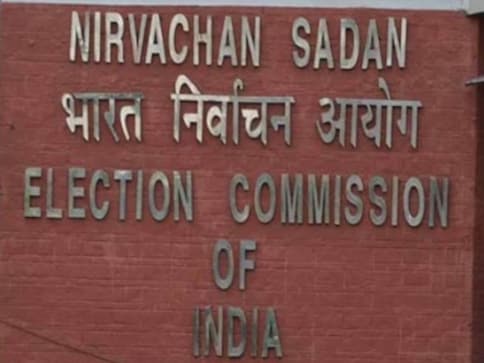 Chennai: The by-election to the Thiruvarur Assembly constituency, which was slated for 28 January, has been cancelled by the Election Commission at the request of the Tamil Nadu government and the Thiruvarur district administration, who are pre-occupied with relief and rehabilitation work after Cyclone Gaja. The commission's communication in this regard was sent to Tamil Nadu Chief Electoral Officer (CEO) Satyabrata Sahu on Sunday night.
As a consequence of the cancellation of the notification, actions and steps taken by the Returning Officer for 168-Thiruvarur Assembly constituency were "declared null and void".
Following the announcement of the notification on 31 December for the by-election, the Dravida Munnetra Kazhagam (DMK) and the Amma Makkal Munnetra Kazhagam (AMMK) had announced their candidates, while the All India Anna Dravida Munnetra Kazhagam (AIADMK) was scheduled to announce its candidate on Monday.
Political parties had asked the commission not to conduct the bypolls now since restoration and rehabilitation work is going on Thiruvarur, which was one of the districts worst affected by Cyclone Gaja. A total of 12 districts in the state were affected by the cyclone.
Communist Party of India's (CPI) national secretary D Raja gave a petition to the commission to defer the by-election since relief works are underway in Thiruvarur. Two petitions were also filed before the Supreme Court, after which the Election Commission sought a report from the Tamil Nadu CEO on the 'situation' in Thiruvarur.
In turn, the CEO had sought a report from the Thiruvarur District Collector and District Election Officer convened an all party meeting on Saturday. At the meeting, representatives of AIADMK, DMK, Congress and CPM urged the Election Commission to defer the by-election. Based on this, the Tamil Nadu CEO sent a report to the Election Commission of India on Saturday evening.
A vacancy arose in the State Legislative Assembly of Tamil Nadu from 168-Thiruvarur Assembly Constituency with effect from 7 August, 2018, after the demise of M Karunanidhi. As per section 151A of the Representation of People Act 1951, the by-election to fill the vacancy is required to be held within a period of six months, ie by 6 February, 2019.
Entertainment
A large number of tourists keen to see the elephants (Reghu) and Ammu, who became famous after the short documentary film The Elephant Whisperers won the Oscar awards, are flocking to Theppakadu Elephant Camp in Tamil Nadu.
World
Pakistan has been witnessing a sharp rise in terror incidents for the last few months, which have taken the lives of several people, and as a result, the security forces have upped the ante against militants across the country.
World
The National Assembly seats fell vacant after the resignation of lawmakers of the Pakistan Tehreek-i-Insaf party headed by ousted premier Imran Khan