Election 2017: Constituencies set for wafer-thin margins and photo-finish results
While the run-up to the election itself will witness spectacular fireworks by rival political parties, the possible scenarios post the election results on 11 March can spring many surprises for political pundits and contenders alike.
The 2017 election season is here. Five states — Punjab, Uttar Pradesh, Uttarakhand, Manipur and Goa — will hold Assembly elections, which start on 4 February in Goa and Punjab.
Uttar Pradesh, the biggest state in the country, will be the most crucial battleground for all parties. The sheer scale of elections in UP, with all its complexities and unpredictabilities, can be mind-boggling for any Indian, let alone for a foreign observer like the BBC, which compared UP to the nation of Brazil.
Punjab, on the other hand, is all set to witness a three-cornered fight between the AAP, Congress and the ruling SAD-BJP alliance.
The tiny tourist haven of Goa — 40 Assembly seats — also seems to be moving towards a three-way electoral contest between the ruling BJP, Congress and the newly formed MGP-led alliance.
Uttarakhand, which experienced a brief spell of political instability last year, will see a straight toss-up between Congress and BJP, while the volatile state of Manipur, which is witnessing a long-drawn economic blockade, will see Assembly polls marred by the traditional Meitei versus Naga rivalry.
While the run-up to the election itself will witness spectacular fireworks by rival political parties, the possible scenarios post the election results on 11 March can spring many surprises for political pundits and contenders alike.
Close contests:
Close contests in any election can be nerve-wracking for the candidates. Ask Congress MP Shashi Tharoor, who just about crossed the finish line after a hard fought race against BJP's O Rajagopal in the Thiruvananthapuram constituency in the historic 2014 Lok Sabha polls.
Historically, closely fought electoral bouts have sprung surprises too. Yashwant Deshmukh, noted psephologist and managing director of international polling agency C-Voter, recalled the unexpected thumping of Congress veteran CP Joshi by BJP's Kalyan Singh Chauhan in the 2008 Rajasthan Assembly election. The unexpected loss of the Congress' chief ministerial candidate was compounded by the fact that he had lost by a single vote! However, the story ended in an anti-climax, when the election was declared void by the Rajasthan high court.
Nevertheless, close contests are an integral part of democracy. Narrow margins of victory are seen commonly in the tiny constituencies of the North East states. In the opinion of former chief election commissioner SY Quraishi, who had notably presided over the 2012 cycle of the five-state elections, "narrow margins can make a big difference in smaller states".
Take this for example: In the last election to the Manipur Assembly, 20 out of 60 seats were won by a margin of fewer than 1,000 votes; seven were won by a margin of less than two percent votes, with the narrowest margin of victory recorded in Hiyanglam constituency: 17 votes!
"North Eastern constituencies are so small that margins of 1,000 to 2,000 votes seems large. Any victory with a margin of less than five percent can be considered close," Deshmukh told Firstpost.
Similarly, if one glances through states like Goa, one can witness that many seats have historically been won by a margin of less than five percent.
Possible reasons behind photo finishes:
In the outgoing 403-seat UP Assembly, 106 MLAs were elected by a margin of less than three percent votes. That is more than one-fourth of the total strength of the Assembly. If one includes legislators who won by a margin of less than five percent, the list gets longer.
There are often many reasons for constituencies turning into arenas for pitch battles between rivals.
The coalition era motivated major parties to form alliances with smaller parties to get the electoral combinations right. Especially in states like Uttar Pradesh, Bihar and Tamil Nadu, where religion and caste play a significant role in consolidating votes. If major parties fail to strike the right electoral chords, then the threat of losing crucial "swing" seats looms large.
Deshmukh adds another major reason for possible narrow margins: Strong rebel candidates in otherwise safe seats. Rebel candidates, he opines, can eat up the vote share, which can be detrimental to victory margins. This, he feels, makes electoral results shaky. The most common reason cited by experts for narrow victories is splitting of votes between more than two strong candidates.
N Gopalaswami, chief election commissioner between 2006 and 2009, said that in states like Bihar and UP, the splitting of votes may lead to narrow margin victories. "Look at a state like UP. Here, three parties may get 28, 26 and 20 percent votes respectively. So the 74 percent total votes get divided among them. The ultimate winner wins by a margin of just two percent," he opined.
The former bureaucrat added that in states like Gujarat and Kerala — places with a clear two-way fight — the vote may still be decisive (Congress versus BJP and Left front against the UDF, respectively).
However, Jagdeep Chhokar, head of the New Delhi-based NGO Association for Democratic Reforms (ADR), felt it doesn't really matter whether there are more than two candidates in the fray. "If all the candidates are evenly poised, then victory margins will be low," he said.
With UP set to witness a multi-pronged fight between the ruling Samajwadi Party, principal opposition Bahujan Samaj Party, a Modi-led Bharatiya Janata Party and Congress, Narayanaswami's statement may prove to true.
Low margin of victories: Rekindling debate on electoral reforms?
Proponents of the First Past The Poll (FPTP) system believe a win is a win, no matter if it is by one vote or several. "The winner takes all" motto is the underlying theme of the Westminster model of democracy.
Quraishi pointed out the ongoing debate among political scientists on introducing proportional representation. Such a system of democracy is seen in Israel and in the West. Quraishi highlighted the case of Bahujan Samaj Party in the 2014 Lok Sabha elections. "BSP had recorded the third largest vote share across India. In UP, the party won 20 percent of the total votes polled, yet it could add no seat to its tally," noted the 1971 batch IAS officer.
However, notwithstanding the probable flaws with the system, Deshmukh felt that narrowly won constituencies represent a healthy side of democracy. He believed that even a victory achieved by a single vote must also be respected.
An efficient Election Commission:
While Quraishi pointed out that the Election Commission's efforts to educate the electorate have had a positive impact on voter turnout, he believes it might have played an independent but not necessarily direct role in increasing victory margins in constituencies.
Deshmukh too added that while the Election Commission must be applauded for being the most efficient and trustworthy election body in the world, there is no real correlation between high turnout and victory margins.
On the question whether rigging in elections could help trailing candidates to barely scrape through, the psephologist believed that the introduction of EVMs and strict action against booth capturing has reduced the threat significantly. Quraishi added that the policy of re-polling has also helped reduce irregularities in voting.
Around half to about two-thirds of the sitting MLAs and MPs have been losing in the last two decades, while in 90 percent of the elections, the ruling party failed to get itself re-elected, pointed out the C-Voter chief editor. If this trend continues in 2017, we are in for some interesting times.
Firstpost has examined the results of the 2012 Assembly Election in Uttarakhand, Punjab, Uttar Pradesh, Punjab and Goa, and identified some of the low voter margin constituencies. They vary across states and so do the margins. Here's an interactive map to help you identify them:
Goa
The smallest state to go to polls this year, Goa had only had four seats which registered a victory margin of less than a thousand votes last election. But it's not the first time. History has been witness to several close contests in this state. You can read more about low victory margin constituencies in Goa here.
Punjab
The frontier state had 33 constituencies which were won by a margin of fewer than 4,000 votes and a percentage margin of less than three percent last year. The state can spring more surprises this year. To read more about how low victory margin constituencies played in Punjab in Punjab Assembly Election 2012, click here.
Uttar Pradesh
The most populous state in India with 403 constituencies can spring many electoral surprises. In 2012 elections, more than 100 seats were won by a margin of fewer than 6,000 votes or by a margin of fewer than three percentages. Read more here.
Uttarakhand
The hilly state with 70 constituencies, had 19 constituencies where candidates won by less than 2,000 votes or a margin of less than three percentage in the 2012 elections. Read more about close contests in the state here.
Manipur


Even though the northeastern state has small electorate size, Manipur is no different with about one-third of the seats witnessing victories by less than a 1,000 votes. The lowest victory margin in the state was 17 in the Hiyanglam constituency. Read more about the state here. 
Find latest and upcoming tech gadgets online on Tech2 Gadgets. Get technology news, gadgets reviews & ratings. Popular gadgets including laptop, tablet and mobile specifications, features, prices, comparison.
India
Hathras Superintendent of Police (SP) Vineet Jaiswal also said that a register of visitors is being maintained by the policemen stationed at the gangrape victim's house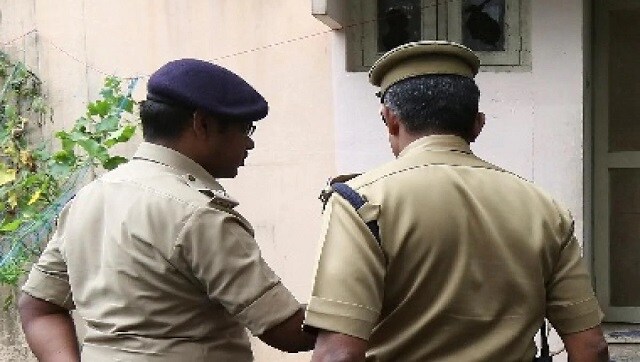 India
A case was registered against two men on charges of gang-rape and three others on charges of criminal conspiracy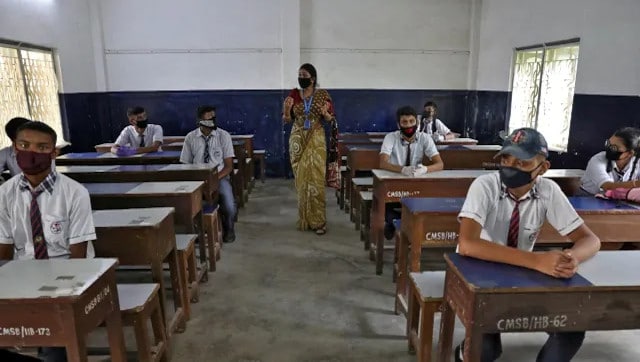 India
Classes will be held in shifts and all necessary protocols including social distancing will have to be followed by schools, the state government announced on Saturday