EC says Model Code of Conduct to come into force on premature dissolution of Assembly; could apply to Telangana
The Election Commission's direction on the Model Code of Conduct has implications for Telangana, where KCR dissolved the state Assembly around nine months before its term ended.
New Delhi: In what could apply to Telangana now, the Election Commission on Thursday said the Model Code of Conduct (MCC) would come into effect immediately after premature dissolution of a state Legislative Assembly with a caretaker government deprived of all powers to make policy decisions.
"The commission has considered the matter of application of the Model Code of Conduct in the cases of premature dissolution of a Legislative Assembly, where a caretaker government has been asked to carry on the administration of that state or Union Territory for the purposes of free, fair, transparent and robust electoral process.
"On careful consideration of the matter, keeping the observation of Supreme Court in the SR Bommai and Others versus Union of India and Others (1994), that the caretaker government should merely carry on the day-to-day governance and desist from making any major policy situation decision in view," the poll panel said in an order.
The direction has implications for Telangana, where the Telangana Rashtra Samiti (TRS) government led by Chief Minister K Chandrashekar Rao is continuing as a caretaker government after it dissolved the state assembly around nine months in advance. Accepting the decision, the state governor had dissolved the Assembly and asked the chief minister to continue in office till the elections.
The EC said that in such cases, the provisions of Part-VII of the Model Code of Conduct shall come into operation "with immediate effect" in the state concerned and will continue to be in force till the completion of the elections to constitute the new Legislative Assembly.
The poll panel in its order said the provisions of the Part-VII of Model Code of Conduct would apply on the caretaker state government as well as on the central government "in so far as matters relating to that state are concerned".
"Consequently, neither the caretaker state government nor the central government shall announce any new schemes, projects, etc in respect of that state or undertake any of the activities prohibited under the aforesaid Part-VII of the Model Code of Conduct," the EC said.
In another significant direction, the EC has asked the ministers and other functionaries of the caretaker government to desist from using official resources for any non-official purposes, combining of official visit with electioneering work, etc. "(This) shall apply on all ministers and other authorities of the caretaker state government, the central government as well as the governments of other states," it said.
India
The 'ultra-risk' nations are South Africa, Botswana, Namibia, Lasotho, Zimbabwe and Eswatini
India
The Karnataka chief minister is mulling over the possibility of administering booster doses of the COVID-19 vaccine to health workers and said that new detailed guidelines will be rolled out shortly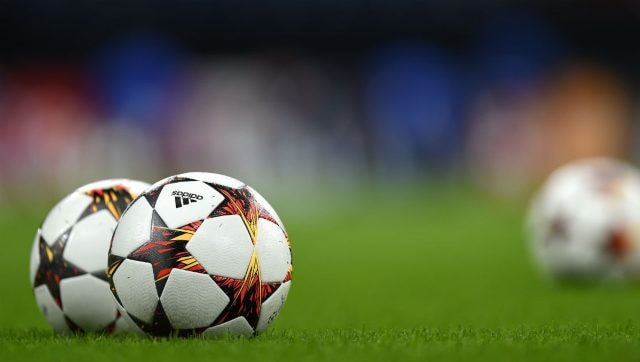 Sports
Karen's teammate Valencia D'Mello struck a brace and Trupti Deep netted one to round off the tally for Maharashtra