EC freezes LJP poll symbol till dispute between Chirag Paswan, Pashupati Paras factions is resolved
The poll body said that the two factions can use free symbols available to field their candidates for the bypolls to two assembly seats in the coming days
New Delhi: The Election Commission on Saturday barred the Chirag Paswan and the Pashupati Kumar Paras factions from using the name of Lok Janshakti Party or its symbol ''bungalow'' till the dispute between the rival groups is settled by the poll panel.
The commission also said that the two factions can use free symbols available to field their candidates for the bypolls to two assembly seats in the coming days.
"Both the groups shall be known by such names by as they may choose for their respective groups, including, if they so desire, linkage with their parent party Lok Janshakti Party," the order read.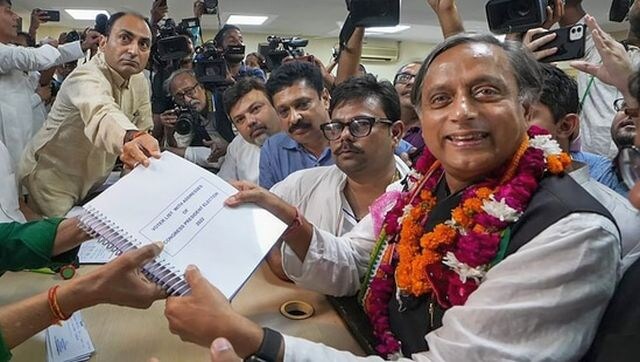 Politics
Shashi Tharoor filed his nomination papers for the post of Congress president and will go up against veteran Mallikarjun Kharge, who has the support of the party high command. It doesn't help that the Thiruvananthapuram MP is part of the dissenting G-23 group
India
Chief Election Commissioner Rajiv Kumar and Election Commissioner Anup Chandra Pandey are on a three-day visit to Himachal Pradesh beginning Thursday. They will meet top state government officials to review poll preparations for next year
India
The Supreme Court on Monday dismissed a plea which raised the issue relating to allotment of election symbols, saying it would be "disruptive" of the poll process and litigation cannot be a "hobby".