Ease of doing business: By dismissing World Bank ranks, Rahul crediting Narendra Modi for India's good show
Rahul Gandhi has posted yet another sarcastic remark on Twitter, suggesting that India's 30-spot jump does not represent reality, while senior Congress leader Kapil Sibal has started tweeting about Vyapam scam and hunger index.
After a period of stunned silence, the Congress has reacted with a sense of panic and bitterness at India's quantum leap in World Bank's Ease of Doing Business (EoDB) rankings.
Rahul Gandhi has posted yet another sarcastic remark on Twitter, suggesting that India's 30-spot jump does not represent reality, while senior Congress leader Kapil Sibal has started tweeting about Vyapam scam and hunger index.
India at 100 of 190 countries in Ease of Doing Business .
India at 100 of 119 countries in the Global Hunger Index .

Deal with hunger too .

— Kapil Sibal (@KapilSibal) November 1, 2017
A Congress spokesperson claimed that the rankings "won't change reality" while also accusing the prime minister of "policy adventurism" and terming Arun Jaitley as the "worst finance minister" and a "spin doctor".
In a rally in Gujarat on Wednesday, the Congress vice-president carried on the theme. Mystifyingly, Rahul called the World Bank a "foreign company".
"Jaitley sits in his office and believes a foreign company talking of ease of business. Did Jaitley ji go to a small shop owner and ask what is the ease of doing business? For this government, what is spoken abroad is truth, but reality of India is false," he said to a crowd in Gujarat's Bharuch district.
It is unclear on what basis the Congress has leveled the charges, and it is also not clear why it accused the finance minister of "spin doctoring" because the annual ratings are published not by the Centre but by the World Bank, over which the government of India has no control. The Congress vice-president must also be aware that the World Bank is a Bretton Woods institution, not a "foreign company".
According to the Ease of Doing Business (EoDB) ratings, India has moved into the list of top 100 business friendly nations for the first time and its 30-spot jump is the most by a country. It has improved in nine out of 10 parameters and has bridged the gap with toppers on best global practices in business regulatory framework.
India has done the best in eight categories out of 10: 'Starting a Business', 'Dealing with Construction Permits', 'Getting Credit', 'Protecting Minority Investors', 'Paying Taxes', 'Trading across Borders', 'Enforcing Contracts', and 'Resolving Insolvency.
Among these eight, India's rise has been boosted by three key reforms: Resolving insolvency, ease of paying taxes online and protection of minority investors. And in each of these areas India's performance is expected to intensify on the wings of far-reaching reforms such as insolvency and bankruptcy code and Goods and Services Tax (GST).
There another area where India has shown a stunning improvement. The World Bank calls it Distance to Frontier (DTF) metric, where laggard nations are pitted against better performing ones.
As The Times of India explains, "DTF shows the distance of each economy to the "frontier," that is, the best performance observed in each of the indicators across all economies in the Doing Business sample since 2005. An economy's distance to frontier is reflected on a scale from 0 to 100, where 0 represents the lowest performance and 100 represents the frontier."
On this parameter, India has scored 60.76 against 56.05 last year: Rising a whopping 4.71 points. To put it in perspective, Chinas recorded a 0.40 point increase, though it is ranked much higher than India overall.
The World Bank report has also highlighted several areas where India is lagging behind other nations. Jaitley's comments during the news conference suggest that the government has taken note. "In parameters such as doing business, dealing with construction permits, enforcing contracts and registering property where India is still lagging behind, there is reason to believe that we can improve our position significantly," the finance minister told reporters.
More than reflecting achievements (being 100 among 190 participating nations cannot be the end goal), the most important takeaway from the ranking is that it indicates strict adherence to reforms process and willingness to take decisions that may have transitory costs. An expectation has been created that India will now do progressively better and will aim to move within the top 50: An aim articulated by the finance minister.
Annette Dixon, World Bank's vice-president for South Asia, said that "in our view today's result is a very clear signal from India that not only has the country been ready and open for business . . . it is now competing as a preferred place to do business globally".
And on the perception that the rankings "seem to contradict the mood on the ground" about businesses being hit by demonetisation and GST, Junaid Ahmad, the Country Director for the World Bank in India, told The Hindu: "I don't think there is a contradiction. Reforms take a little while to be picked up. What you are seeing today is not just the shift of the last 12 months, but of the last three years. So the perseverance in policy shift is being picked up now. Also, it takes time to hit the ground. Policies get changed, but behaviour doesn't change immediately. You are now beginning to see small and medium-sized enterprises (SMEs) and larger enterprises recognise the changes that have been introduced and they are reacting to it."
Unless the Congress means to suggest that World Bank has colluded with the Modi government to make it look good, it is difficult to fathom Congress criticism over India's improved performance.
One important reason why the party has gone into a denial mode is that the boost in EoDB rankings has come at a particularly inconvenient time for the Congress, which has been running a high-pitch campaign against the government's alleged mismanagement of the economy.
In the last few days leading to yet another election season, the Congress under Rahul's tutelage has focused exclusively on the economic disruption caused by the GST (and residual discomfort of demonetisation) with a belief that relentless highlighting of the trouble caused by GST and demonetisation will eventually crack BJP's political base.
This has been done based on calculation that the key state of Gujarat—where BJP is facing anti-incumbency after a long stint in power—has been the most affected by GST disruption and therefore the sizeable trader community will register their anger by deserting the BJP and voting for Congress.
Accordingly, Rahul has been repackaged again, this time as a witty, incisive and sarcastic brand and Congress has been piling on the insults on Modi: Be it calling GST as the catchy Gabbar Singh Tax or releasing spoof videos of Bollywood blockbusters to further hammer upon the economic disruption theme.
The World Bank report completely upends this plan and queers Congress's pitch. This may explain Rahul's cognitive dissonance and desperate attempts to run down the EoDB rankings which sets global standards in business regulatory framework.
Congress is conflating two separate issues here: Political opposition to BJP and improvement in India's business climate.
It need not be mutually exclusive, but by dismissing the rankings issued by the World Bank, Rahul is actually handing over the credit for India's improvement in business rankings exclusively to Narendra Modi.
One suspects this might not be a prudent political strategy.
World
A video shared by Israeli PM Benjamin Netanyahu's spokesperson purportedly of Palestinian militants firing rockets at Israelis from civilian areas in Gaza Strip was taken down by Twitter, as it was a 2018 clip from Syria or Libya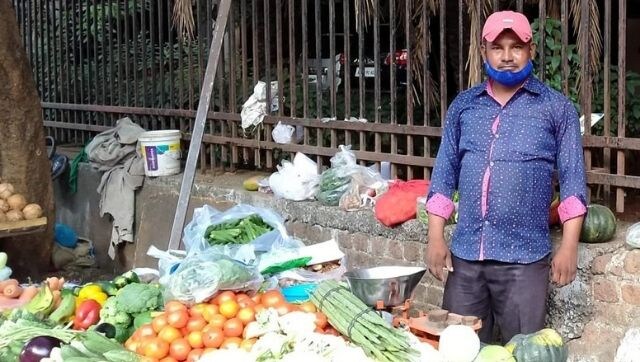 Lifestyle
Through this fortnightly column, Tales From TJ Road, Bachi Karkaria tells the story of Mumbai's metromorphosis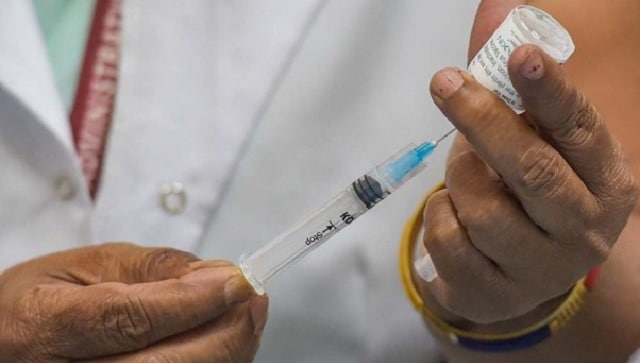 India
The vaccination process for people aged 18 to 45 years shows how the use of technology, backed by the wrong policy and implementation design can lead to large-scale exclusion