E Palaniswami to hold floor test on Saturday: Here's a look at what comes next in Tamil Nadu politics
Palaniswamy, a Sasikala loyalist has been claiming the support of 124 out of the 135 AIADMK MLAs, all of whom had pledged their allegiance to 'Chinamma'.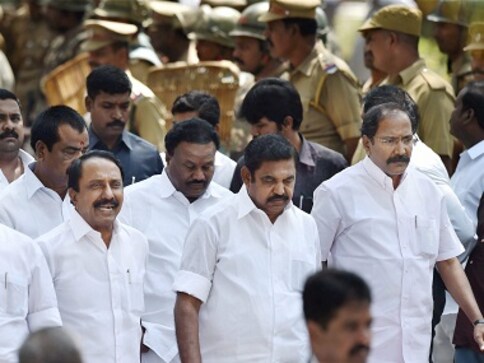 The political brouhaha unraveling in Tamil Nadu has finally started to settle down. The state, that was being run either on auto-pilot or by a caretaker chief minister since December last year, has finally got a chief minister who claims to have the support of the majority AIADMK MLAs and is vowing to take governance seriously.
On Thursday, when Governor C Vidyasagar Rao sworn in Edappadi K Palaniswami as the chief minister, most people, including those who were averse to the idea of Sasikala's dominance over  the state without ever facing an election, would have heaved a sigh of relief that the political impasse has at least ended. But has it? Here is a look at what lies ahead in the immediate aftermath of the AIADMK political crisis and Thursday's development.
Floor test
Palaniswami, soon after being sworn-in as the state's 29th chief minister, exuded confidence that he will prove his majority in the Assembly and ensure that "the government of Amma (Jayalalithaa) will continue."
"I wish to say that Amma's (Jayalalithaa) government will continue by me proving majority in the Assembly," Palaniswami told reporters in his first media interaction after taking over as chief minister of  Tamil Nadu.
The governor had asked the newly sworn-in chief minister to seek the vote of confidence in the Assembly within 15 days but Palaniswami is all set to move a vote of confidence in the Legislative Assembly on Saturday.
Palaniswamy, a Sasikala loyalist has been claiming the support of 124 out of the 135 AIADMK MLAs, all of whom had pledged their allegiance to Chinnamma. However, another curious aspect of the majority game is that all the MLAs and ministers, after attending the swearing-in ceremony have gone back to the beach resort they had been holed up at, all through the political crisis. The MLAs it seems will only resume their daily lives once the last impending roadblock, the floor test, in forming a stable government in the state.
Meanwhile, amid all this, DMK acting president MK Stalin has called an emergency meeting of his MLAs to strategise ahead of Saturday's floor test.
What is Panneerselvam's strategy? 
The Greek hero in the whole tragedy has been O Panneerselvam, Jayalalithaa's Man Friday every time the late chief minister found herself in a distress.
Panneerselvam sought to stake claim at the throne of Tamil Nadu as a rewards for the life long loyalty for Amma and for being handpicked by her to take the throne in her absence. However, he failed badly in his attempt, as he simply could not cobble together the right numbers in the Assembly to prove a majority.
Now, friends have turned foes and the OPS camp has visibly lost some steam. Of the handful of his supporters, it is expected that many will jump ship and rejoin the Sasikala camp as they have openly invited everyone except Panneeselvam and Pandiarajan to join hands with them.
"Barring Panneerselvam and school education minister K Pandiarajan, all other MLAs in the rival camp are welcome to join us," handloom and textiles minister OS Manian had earlier told the media.
Meanwhile, the official stand of the OPS camp is that the "fight will continue" till the time Jayalalithaa's regime is restored.
They had last night approached the Election Commission to challenge Sasikala's appointment as the AIADMK general secretary. The poll panel's response to their claims is expected sometime in the next week.
Apart from that, Panneerselvam has said he will tour the state extensively and try to mobilise people's opinion against the Sasikala family that has hijacked the party.
In an apparent reference to his breaking ranks with Sasikala on 7 February, Panneerselvam said, "We started a struggle to see that AIADMK does not become a property of a single family."
He said he also chose to rebel with an aim of ensuring that "Amma's regime does not become a government to guard the interests of a family by diverting from its path of people's welfare".
Stressing that people and party cadres gave huge support to his "struggle," he said people were agitated that a government is being formed only on the basis of "number of legislators forcibly confined (at a resort)".
Follow LIVE updates on AIADMK crisis here
With inputs from PTI
First Cricket News
The wiry framed left-arm orthodox spinner's rise through the ranks has been possible because of his hunger to learn and soak in as much knowledge as possible like he did during his month-long stint at the CSK.
First Cricket News
Rupa, the first woman president of a BCCI affiliated unit, is a full-time Director of India Cements Limited and has been found guilty of indirect conflict of interest for the company's close association with Chennai Super Kings Cricket Limited (CSKCL).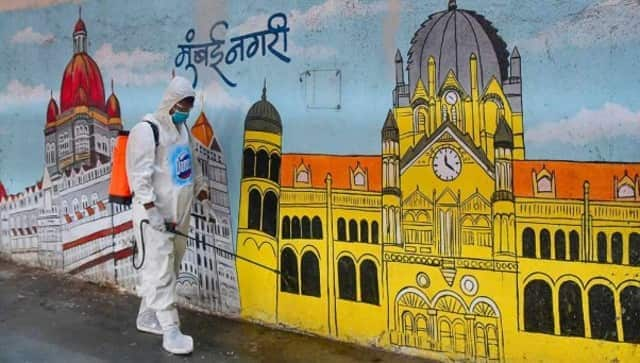 India
Meanwhile, the Telangana cabinet will meet on 8 June to take a call on the extension of lockdown to contain the spread of COVID-19, among other issues, an official release said on Sunday