Dubious recipe to win polls: Hate speech record increases election victory chances by 3 times
Candidates with hate speech cases against them have a 30 percent greater chance of winning elections, according to an IndiaSpend analysis of self-disclosed crime records of candidates who have contested various elections nationwide over the last 12 years
By Manoj K, IndiaSpend
Candidates with hate-speech cases against them were three times more successful in elections compared to those without a criminal record, according to an IndiaSpend analysis of self-disclosed crime records of candidates who have contested various elections nationwide over the last 12 years.
To put these data in perspective, over the last 12 years, 10% of candidates with no criminal cases won elections, while the figure was 20% for candidates with criminal cases of any kind.
So, being a suspect in a hate-speech case provides a candidate with a better chance of victory.
As many as 70 members of Parliament (MPs) and members of legislative Assemblies (MLAs) have hate-speech cases pending against them, according to their own disclosures to the Election Commission (EC) of India.
A season of hate speeches by politicians — including Union ministers, MPs and MLAs — is underway across India, riven by inflamed, opposing views on nationalism and free speech.
Some recent examples:
How "hate speech" is identified, numerous laws in force
"Hate speech" currently has no specific legal definition, although the Law Commission has been tasked by the Supreme Court to do just that.
There are several sections of the Indian Penal Code (IPC) that pertain to hate speech, including:
- 153(A)—statements aimed at creating enmity related to communal, racial, linguistic, ethnic and descent;
- 153(B)—statements against sovereignty;
- 295(A)—statements aimed at hurting religious feelings;
- 505(2)—statements creating or promoting enmity, hatred or ill-will between classes; and
- Section 125 of the Representation of the People Act—promoting enmity between classes in connection with elections.
BJP has given tickets to most number of candidates with "hate-speech" cases
As many as 399 candidates with "hate-speech" cases have been fielded by political parties in various parliamentary and state assembly elections over the last 12 years. The Bharatiya Janata Party (BJP) leads the list with 97 candidates.
How political parties violate their oath given to ECI at the time of registration
Each political party, at the time of registration, has to provide a self-sworn oath to the EC, declaring that the party will adhere to the principles of "socialism, secularism and democracy".
A party must provide a copy of memorandum of rules, which should contain a specific provision—drawn from Representation of the People Act, 1951—that says "….and such memorandum or rules and regulations shall contain a specific provision that the association or body shall bear true faith and allegiance to the Constitution of India as by law established, and to the principles of socialism, secularism and democracy, and would uphold the sovereignty, unity and integrity of India."
By giving tickets to candidates with "hate-speech" cases, political parties in a way violate their self-sworn oath to the EC.
Manoj K is a graduate of the Indian Institute of Technology, Delhi, and the founder of the Centre for Governance and Development. He has a special interest in transparency and accountability in governance and has spearheaded several projects on these subjects.
IndiaSpend.com is a data-driven, public-interest journalism non-profit
Politics
The ECI failed most notably in issuing detailed guidelines for campaigning activities and making sure they were followed
Lifestyle
From amplifying COVID-relief resources for oxygen, ICU beds, plasma, and medicine on Instagram to donating up to 100 percent of their sales to organisations working on the ground to provide aid to those affected, fashion is positioned to help.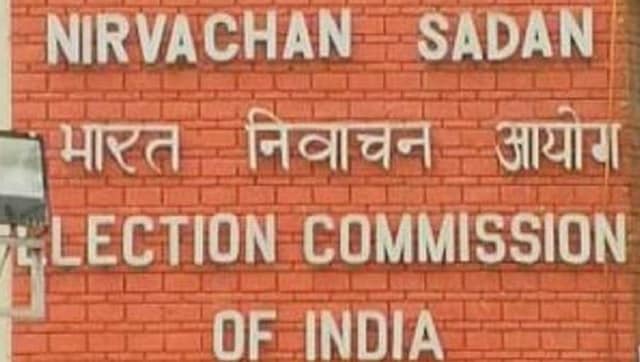 India
The Election Commission had approached the top court with a Special Leave Petition against oral observations made by the Madras HC, where it said the EC was 'singularly responsible' for the second wave of COVID-19 and remarked that its officers should probably be 'booked for murder'