Drugs menace: Modi's intention is fine but he must back words with action
Will the prime minister keep his feelings on drugs limited only to talk or will walk that extra mile to curb the menace?
There is perceptible decline in the media response to the third round of Prime Minister Narendra Modi's Mann Ki Baat, strangely at a time when he has voiced concern over a vital issue affecting youth, the largest component of India's human resources.
The first time he chose to reach out to the public through the popular medium of the radio in October, social media went gaga with effusive responses. The second round on 2 November was also well received. The third one on last Sunday saw him endorsing the Congress vice-president Rahul Gandhi's much-maligned observation in 2012 about the Punjab government's role in the growing drug menace. It should have found a warmer response than it did.
"Some time back when I said that drugs is a serious issue in Punjab... and Akali Dal leaders made fun of me, denying any drug problem here... 70 percent... 60 percent... they start talking in terms of percentage. But, reality is that a state which once has been country's strength is full of drugs eliminating the new generation. And you will realise its gravity not today, but after 10 years... it appears small now, but when the entire economy will collapse, you'll get to know about it then," Rahul Gandhi had told students of Panjab University earlier this year. Gandhi asked the students to indulge in sports, education, but "shun drugs".
Modi's speech writers can be appreciated for taking copious notes from the rival party leader's speech. This is not the first time Modi is expressing his concern over drug menace. He had promised to act during the campaign for the Lok Sabha elections.
Who is the nation's chief executive expecting to act when everyone is looking up to him? His party's writ runs in Madhya Pradesh, Rajasthan and Punjab, the states that form the nucleus of narcotic production and trade in India. In Punjab, where the BJP with the Akali Dal has earned a second term, the government has been accused of winking at drug peddlers. Narco-terrorism has nagged the state since the 1980s.
Shashi Kant, who retired as Director General of Police (prisons) and runs an NGO against drugs, is certainly not convinced by Modi's lament. He says he had written to the Prime Minister, the Union Home Minister and the National Security advisor offering to share all information on an affidavit revealing the names of drug lords that include politicians and policemen and they can conduct an inquiry through a Special investigation team (SIT).The letter got no reply. What prevents the government from acting?
Checking the drug menace is not easy. The government monitors the opium cultivation in Madhya Pradesh and Rajasthan which is legally permitted on behalf of the Union Finance ministry for medicinal purposes.
Strangely it doesn't involve Agriculture or Health ministry. Leakages from legal opium fields are minuscule compared to illicit cultivation elsewhere in the country. The Narcotics Control Bureau (NCB) with its 43 offices across the country manned by over 1200 staff uses satellite images to track illegal poppy cultivation and destroy.
But it is turning out to be a losing battle for NCB because many camouflage the activity in the sugarcane fields. Eastern states like West Bengal and Jharkhand besides some north-eastern states are indulging in rogue cropping. Even Bangladesh is facing the menace. While the right wing forces are content with converting the Bangladeshi migrants to Hinduism they would do better to check opium being slipped into India through the porous border.
A realistic assessment of the problem shows that for one kg of legally grown opium, the government pays the farmer about Rs 1,500; in the black market, this can get Rs 20,000 if there is plenty of supply. The rate can go up to Rs 50,000 in years when there is a scarcity. Once processed into heroin one kg of opium can fetch Rs 45 lakh. The farmer is obviously being allowed to get away with it somewhere in the country.
Will the prime minister keep his feelings on drugs limited only to talk or will walk that extra mile to curb the menace? As is everything in his case, action lags words. Hope in this case it catches up.
Find latest and upcoming tech gadgets online on Tech2 Gadgets. Get technology news, gadgets reviews & ratings. Popular gadgets including laptop, tablet and mobile specifications, features, prices, comparison.
Entertainment
While there's no doubt that online shows entertained and even comforted us during these trying past few months, there's also no doubt that they'll never match up to the experience of watching a concert in person. And sadly, they don't seem to be matching up in terms of income for artists either.
Lifestyle
'As I read Emily Ratajkowski's tale, I thought of many of the stories I had heard amongst the models I had interviewed that struck a similar chord,' writes Manjima Bhattacharjya in her monthly column, 'Curious Fashion'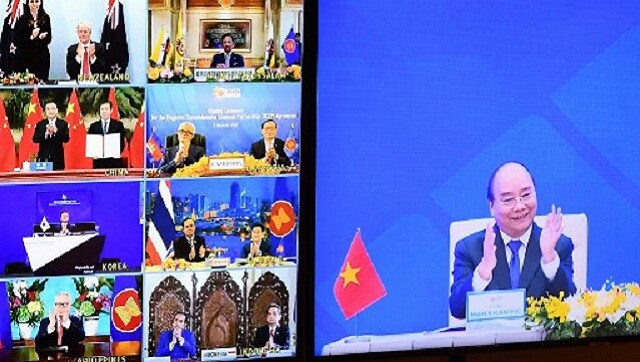 India
For now, there are a handful of major economic concerns that preclude India from considering the RCEP... and one rather formidable geopolitical one