'Draft' Telangana Congress manifesto promises exclusive sops for minority institutions, party calls it 'fabricated'
The Congress on Tuesday released a draft of their manifesto for the Telangana Assembly elections, which will be held on 7 December.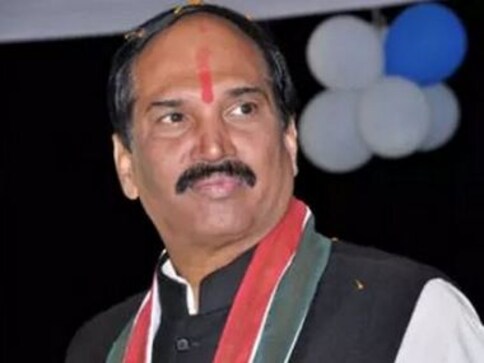 The electioneering in Telangana saw a new turn on Thursday, when a draft manifesto laden with sops for minority community was attributed to the Congress party, which denied outright that it had made any such promises.
According to reports, a draft Congress party manifesto was being circulated to journalists, which promised to set up separate hospitals for the members of minority communities. According to sources, the party also said that free electricity would be provided to mosques and churches.
However, the Telangana Congress party has vehemently denied authoring such a manifesto, claiming the document was 'fabricated'. According to ANI, Telangana Pradesh Congress Committee (TPCC) Treasurer Gudur Narayana Reddy said: "There's no particular community that will be sided by any party except BJP. This draft manifesto is fabricated, we're probing who's behind this."
Meanwhile, the BJP took up the opportunity to criticise the rival party stating that the Congress wsa only interested in appeasing the minority community, Times Now reported.
The Congress' purported draft manifesto comes soon after the party forged a 'grand alliance' comprising of TDP, CPM and Telangana Jana Samiti (TJS) to defeat K Chandrasekhar Rao-led Telangana Rashtra Samiti. The gran alliance had also released its common agenda for governance on Monday. The parties, who are collectively calling themselves 'Peoples' Front', released the joint manifesto announcing a Rs 2 lakh loan waiver for farmers and also the setting up of a Rs 10,000 crore fund for price stabilisation and market intervention.
The Peoples' Front manifesto was released by TPCC chief Uttam Kumar Reddy, TDP's state unit president L Ramana, TJS president M Kodandaram and CPI's in-charge state secretary Palla Venkat Reddy. The common agenda seeks to honour the people who died while fighting for a separate state of Telangana.
The common agenda also said that administrative changes would be made to end the "dictatorial" and "corrupt" rule of TRS. It said a judicial inquiry would be conducted into the design of major contracts and the award of contracts during the last four years.
With inputs from agencies
also read
India
Congress leader Rahul Gandhi on Thursday said that Muslim League is a completely secular party and there is nothing non-secular about the outfit, drawing a sharp condemnation from the BJP
India
On the day of the inauguration of the new Parliament building (28 May), Modi will be presented with the 'Sengol' by the 293rd head priest of Madurai Sri Harihara Desika Swamigal
India
"We've decided that Shiv Sena and BJP will jointly contest all upcoming elections in the state (including elections to Lok Sabha, Vidhan Sabha, local bodies)," tweeted Maharashtra CM Eknath Shinde in Marathi