Don't use my name to collect funds for Delhi polls, Anna tells Kejriwal
Hazare has come down heavily on Arvind Kejriwal's Aam Aadmi Party for allegedly using his name for collecting funds.
Responding to social and anti-corruption crusader Anna Hazare's letter to the Aam Aadmi Party for misusing Jan Lokpal funds, AAP leader Arvind Kejriwal said that he would  withdraw his candidature from the Delhi Assembly elections, if there was anything wrong in the AAP account.
"Last (Sunday) night when I returned from campaigning I received a letter from Anna Hazare. The letter says a lot of people have complained against Arvind. We respect Anna Hazare, he is like our guru. He has raised some issues in the letter," said Kejriwal while revealing the details of the letter.
Hazare has come down heavily on Arvind Kejriwal's Aam Aadmi Party for allegedly using his name for collecting funds.
In a letter written to Arvind Kejriwal late on Sunday night, the 76-year-old Hazare questioned the working of the party and said that there was no clarity on the funds received by the party. Hazare asked Kejriwal whether the money collected during the Jan Lokpal agitation had been diverted and used for contesting the Delhi Assembly elections.
"I believe money which is being collected in the name of agitation should be used for an agitation only," wrote Hazare.
"Some people have came to me saying that you have launched a SIM card or card in my name and had collected some money. Neither I have allowed you nor anyone to use my name. To collect money for the elections is your responsibility but using my name for this is not right," he added.
Hazare, meanwhile, disapproved of the throwing of black ink on AAP leaders Arvind Kejriwal and Prashant Bhushan in Delhi on Monday, and said entry of tainted people into legislatures must be stopped.
A man claiming to be a Bharatiya Janata Party (BJP) supporter threw black ink at the Aam Aadmi Party (AAP) leaders during a press conference. "One should oppose wrong people getting elected as a member of a state assembly. Their anger should come out but this is not the way," Hazare told Times Now channel.
"They (protesters) should not use my name," Hazare added.
Hazare's clarification came after Nachiketa Walnekar, a BJP activist, who also claimed to be an Anna supporter, created a ruckus at the AAP's press conference. Walnekar threw black ink on Kejriwal, who was sitting behind a table along with party leaders Prashant Bhushan and Manish Sisodia.
Walnekar said he was a supporter of Hazare and was angry with the way Kejriwal disbanded the India Against Corruption movement, which was at the forefront of the anti-corruption movement started in 2011. "Anna Hazare never wanted the movement to end and Arvind Kejriwal has misused the name of Anna Hazare," Walnekar told reporters after AAP workers handed him over to the police.
In his letter to Kejriwal, Hazare also criticised Kejriwal for telling the people that Delhi Assembly will pass the Jan Lokpal Bill if AAP is voted to power. Hazare explained that only Parliament can pass such a bill and his fight is for a clean Parliament. "How could you bring Jan Lokpal in Assembly? It's pending in Lok Sabha."
Anna's letter to AAP:
Find latest and upcoming tech gadgets online on Tech2 Gadgets. Get technology news, gadgets reviews & ratings. Popular gadgets including laptop, tablet and mobile specifications, features, prices, comparison.
India
The number of recoveries stands at 5,34,620, while there are 2,92,258 active cases of the COVID-19 infection presently in the country, the updated data at 8 am on Sunday showed.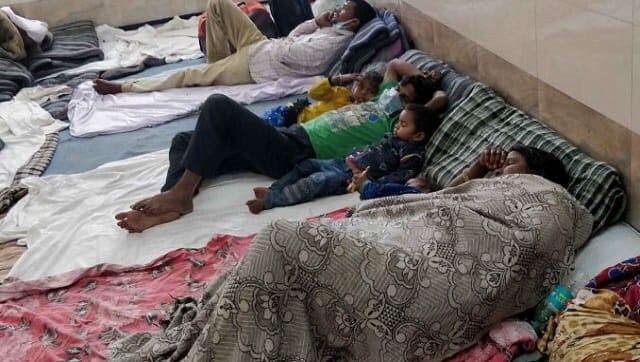 India
Rates for treatment in private facilities have been notified by the Delhi government, and in all likelihood, the hospital you go to will have these displayed. A government official is also present in the private hospitals, to deal with any issues that may arise.
India
Coronavirus Updates: Union HRD minister Ramesh Pokhriyal on Friday announced that the JEE and NEET exams have been postponed to September in view of the coronavirus pandemic.