'Don't try to demon-etise Tamil pride, Narendra Modi': Rahul Gandhi hops into Mersal-BJP row
A day after the BJP raised objection to the 'incorrect references' to GST in the Tamil film 'Mersal', Congress vice-president Rahul Gandhi has jumped into the row, asking Prime Minister Narendra Modi to not 'demon-etise Tamil pride.'
After the BJP raised objection to the "incorrect references" to GST in the Tamil film Mersal, Congress vice-president Rahul Gandhi joined the controversy on Saturday and asked Prime Minister Narendra Modi to not "demon-etise Tamil pride."
On his Twitter account, Gandhi said that cinema "is a deep expression of Tamil culture and language."
Mr. Modi, Cinema is a deep expression of Tamil culture and language. Don't try to demon-etise Tamil pride by interfering in Mersal

— Office of RG (@OfficeOfRG) October 21, 2017
On Saturday, senior Congress leader and former finance minister P Chidambaram also slammed the BJP over its demand to remove dialogues in Tamil actor Vijay's film. Chidambaram took to Twitter to lash out at the BJP. "There will be a law soon going by which documentaries praising the government policies will only be allowed in the country," he said. "BJP demands deletion of dialogues in 'Mersal'. Imagine the consequences if 'Parasakthi' was released today," read one of Chidambaram's tweets.
Notice to film makers: Law is coming, you can only make documentaries praising government's policies. — P. Chidambaram (@PChidambaram_IN) October 21, 2017
Parasakthi was a strong critique of the prevailing socio-economic order in 1950's, scripted and written by DMK leader M Karunanidhi, and in which the actor, late Sivaji Ganesan mouthed his powerful dialogue.
Meanwhile, DMK leader MK Stalin lashed out at the BJP for "attempting to muzzle criticism."
BJP's attempt to muzzle criticism is contrary to democratic principles. The DMK always stands for freedom of speech & creative expression

— M.K.Stalin (@mkstalin) October 21, 2017
BJP's Tamil Nadu president Tamilisai Soundarrajan on Thursday took offence to some scenes in Mersal and said that they showed initiatives like GST and Digital India in a bad light. She had also asked deletion of some dialogues and cuts in the film.
"Celebrities should desist from registering wrong information among people. What do they (the filmmakers) know about GST and its economics... such incorrect references should be removed from the film," she had said.
Though Sounderrajan mentioned that she had not watched the film, she raised objection after receiving complaints from people who saw the film and were offended by the incorrect statements.
BJP's national secretary H Raja on Friday raked up the actor's Christian origins. "Joseph Vijay's hatred for Modi is Mersal."
Referring to the actor's dialogue in the movie, Raja tweeted that in the last 20 years, 17,500 churches, 9,700 mosques and 370 temples were built. "Out of these what should be avoided to build hospitals," Raja posted.
Raja even said Mersal showed Vijay's ignorance in economic matters as the GST is not a new tax and the tax on liquor is over 58 percent.
With inputs from agencies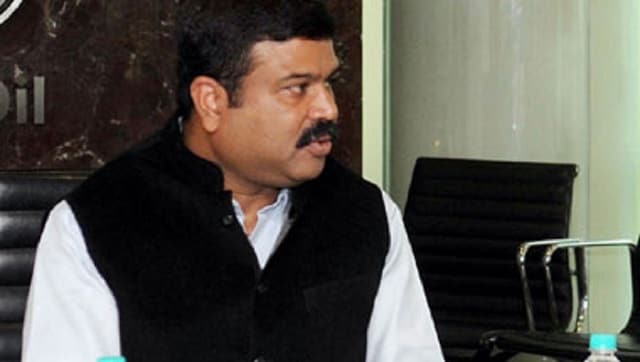 India
The minister's response came after the former Congress president called for the postponement of the NEET examination as many other examinations are scheduled around 12 September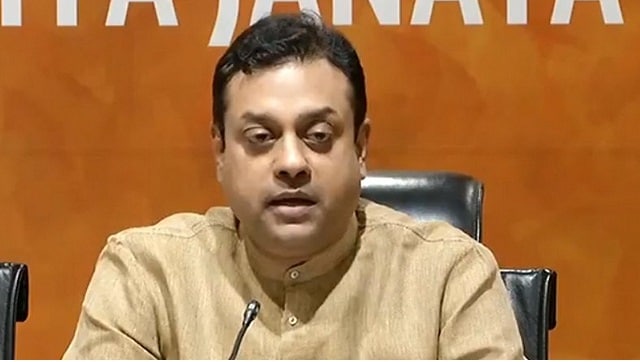 India
BJP national spokesperson Sambit Patra, in a press conference, alleged that the Congress sacrificed not only the Kashmiri Pandits but also the development of the region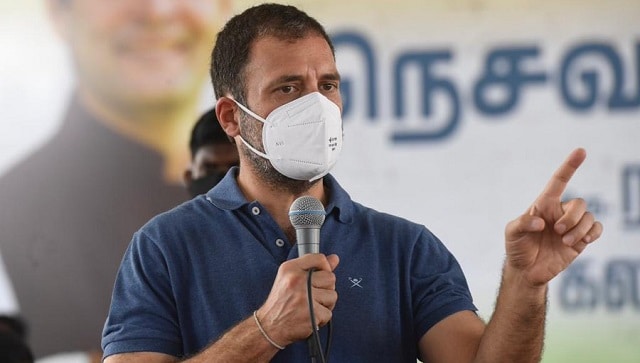 India
The former Congress chief also urged the government to let the students "have a fair chance" in the exams.