Don't quit now, Kejriwal to lesson for BJP's arrogance: Who said what on AAP's stellar win in Delhi
Post this victory people from different fields and various political parties have reacted to this phenomenal win either on camera or on Twitter.
AAP scripted a new chapter in the history of Indian politics by winning 95.71 percent (67 out of 70) seats in the Delhi Assembly Election 2015, decimating both the Congress and the BJP en route to this victory. The AAP's  historic win comes as the first real jolt for the Modi wave.
Post the Aam Aadmi Party's victory people from different fields and various political parties have had  myriad reaction -- from congratulations, caution to regret. Here are a few of them:
Perhaps the best advice for Kejriwal comes  from the Shiv Sena supremo Udhav Thackeray.
• "Congratulated Arvind ji over the phone, told him not to think of quitting now." -- Shiv Sena president Uddhav Thackeray on Twitter.
BJP's Ram Kripal Yadav is confident that the Bihar story later this year would be an entirely different tale.
• "Delhi elections will have no influence on Bihar elections, the situations are different there." -- BJP MP from Bihar Ram Kripal Yadav.
Congress leader Ambika Soni tried to put up a brave face and announced that the party would revive itself soon. She was also open for a greater role for Priyanka Gandhi in the party.
• "We respect people's mandate, and we will be back in the competition in 2-3 years. If Priyanka (Gandhi) wants to come there is nothing stopping her, Congress is open for anyone who wants to work with us." -- Ambika Soni.
• "Changes should be made, new faces should be brought in. Looks like Narendra Modi's acts did not go down well with the people of Delhi. Rahul Gandhi cannot be blamed for this at all." -- Anil Shastri from Congress
Union Minister Ram Vilas Paswan was quick to congratulate Arvind Kejriwal but made it clear that the same story won't get repeated in the Bihar Assembly Elections later this year.
• "Delhi is the capital of India and we congratulate Kejriwal, the poor have high expectations from him. No one has seen in Kejriwal, so he got the votes. But in Bihar people have seen their leaders." -- Union Minister Ram Vilas Paswan told ANI.
Congress leader PC Chacko was candid in taking responsibility for the debacle. He made it clear that there was no choice but to quit along with those who were in charge for the party.
• "Myself, Arvinder Singh Lovely and Ajay Maken feel responsible, it was our moral responsibility so we offered to resign." -- Congress' PC Chacko to ANI.
And this is what Malviya Nagar MLA Somnath Bharti after retaining his seat:
https://twitter.com/ANI_news/status/565076259806277632
This is what Congress leader Anand Sharma said after the party failed to win a single seat and had to stay content with a zero tally.
• "We hope Kejriwal won't disappoint people of Delhi like Modi disappointed the people of India. We need an introspection, looking into what caused this debacle. No simplistic answers, it's a setback but it must not discourage our cadres."
Congress leader Manish Tewari was happy that BJP was taught a lesson.
• "People wanted to teach BJP and its arrogance a lesson. They decided AAP as instrument of their choice rather than Congress."
Ajay Maken resorts to poetry to instil some inspiration among the dejected Congress cadres. But it would need some real work than mere verses to spin a success out of ruins.
https://twitter.com/ajaymaken/status/565097367221702658
Thanking the Delhi electorate, AAP leader Manish Sisodia accepted the overwhelming mandate as a huge responsibility.
• "A huge responsibility, grateful for love, affection and faith showered on us by Delhi people." -- AAP leader Manish Sisodia.
Maharashtra Chief Minister Devendra Fadnavis also congratulated AAP for the huge victory.
• "AAP has won a decisive mandate. I hope his government will concentrate on development of Delhi."-- Devendra Fadnavis.
West Bengal Chief Minister Mamata Banerjee who has been at loggerheads with the Centre of late was particularly happy with the manner AAP won the polls.
• "Never disrespect people in a democracy. Arrogance and political vendetta have been defeated today. People have the final word in a democracy. What an audacity ? There is a (Bengali) proverb that unchecked rise of anything leads to its downfall. In politics there should not be political vengeance and character assassination and insulting the people." -- Mamata Banerjee.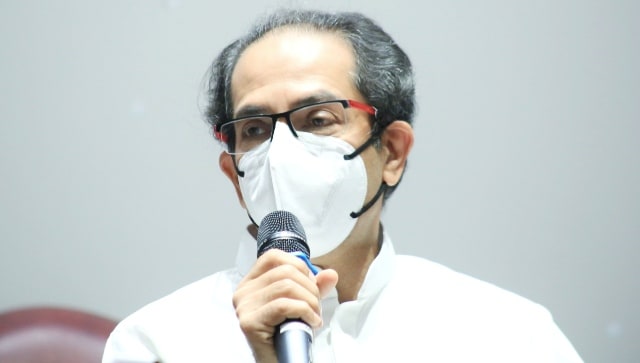 Politics
Speaking on the occasion of Shiv Sena's foundation day, Thackeray said standing on one's own does not mean just fighting elections but fighting for rights.
India
His remarks came after Uddhav Thackeray said people would 'beat with footwear' those who only talk about contesting polls alone without offering solutions to people's problems