Don't invest in ITC, says cancer lobby. But it's off the mark
An anti-cancer lobby group says government companies like LIC must not invest in ITC. But ITC is actually a smaller sinner in the smoking business
Should the state be making money from sin?
This was the question posed by Voices of Tobacco Victims (VoTV), a non-governmental organisation, which has found fault with the Life Insurance Corporation (LIC) for its Rs 3,500 crore-plus equity and bond holdings in various tobacco companies, including ITC Ltd, The Times of India reports. LIC is fully-owned by the government and is thus legally an arm of the government.
The newspaper quotes Pankaj Chaturvedi, a Mumbai-based cancer surgeon who is part of VoTV, as saying: "It's the greatest irony that the government spends Rs 10,000 crore on treatment of tobacco-related illnesses while investing Rs 3,500 crore in the industry causing it."
Unfortunately, Chaturvedi is asking the wrong question for the right reasons. His concern as a cancer surgeon is obviously that too many people simply ignore the connection between tobacco and cancer and suffer for it.
However, the LIC's holdings in ITC - which is anyway reducing the value of tobacco in its portfolio - is not the problem. It is merely a legacy of the past, and a symptom.
The real disease is that there is a huge tobacco economy in India. According to the tobacco industry's lobby group, the Tobacco Institute of India, India produces 10 percent of the world's tobacco (around 725 million kg worth) and directly or indirectly provides jobs and/or earnings to 38 million people - from tobacco growers, to cigarette and bidi manufacturers, to exporters, to your local pan-bidi vendor in every city.
In other words, 3 percent of Indians are touched positively by the earnings from tobacco.
That's not all. Between centre and states, tobacco yields Rs 16,000 crore of annual revenues, and around Rs 7,000 crore worth of foreign exchange earnings at last count.
But the biggest issue is not just revenue and employment - but the politics of it. Most of India's tobacco production and consumption happens at the rural level through bidis. India has an estimated 100 million bidi smokers and 300 major bidi manufacturers who are closely linked to state-level politicians.
And their kingpin is Nationalist Congress Party bigwig Praful Patel - whose family is said to be India's biggest bidi-maker. His family's Ceejay group reportedly has a turnover of over Rs 20,000 crore (but not all of it comes from bidis, obviously).
Bidis are the driving force of India's tobacco-related diseases and the reason why nothing is being done about it is the close control state-level politicians have on the industry in the guise of providing employment. Women are the biggest employees of the industry.
In fact, Patel has been quoted in a Wall Street Journal article of a decade ago as applauding the use of women to roll bidis: ""If they didn't do this, what other job could these women do? It's just like knitting. It's a fine-tuned, nice job."
This social and gender dimension to the tobacco business is what makes it almost impossible to deal with in the short run.
On the other side of the equation is Pankaj Chaturvedi's cost factor: 800,000 lives lost from tobacco-related illnesses, and Rs 10,000 crore in annual costs on treatments.
Balancing the two, it would appear that the loss side of the ledge is beginning to grow bigger.
There is, of course, no easy way out. When sin yields money to state and individuals, one can assume that there will be a huge lobby of vested interests campaigning against it.
The only solution to sin-money is to raise it further and hope that people will smoke less. A significant part of the earnings should be used to campaign against smoking and treat those who will not give up on this weed.
ITC isn't the problem. In fact, it isn't even the biggest sinner within the narrow confines of the tobacco industry. It is the bidi industry which is the biggest - and that is where social pressures and taxation must be directed in stages.
It is the government's overdependence on sin money that is the bigger worry.
India
The crucial third phase of India's COVID-19 vaccination strategy, under which everyone above 18 years of age will be eligible for inoculation, will begin from 1 May
World
'It will be difficult, if not impossible, for Pakistan to control the Taliban and other militant groups in Afghanistan as the country spirals into a civil war'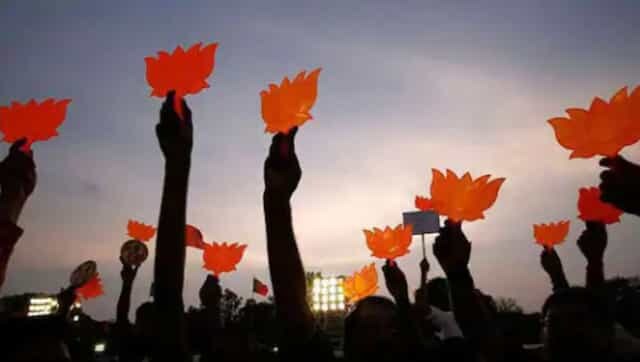 Politics
Jangalmahal is now seen as one of the strongholds of the BJP, and the party claims it will win all seats in the region