'Don't consider Rahul Gandhi a leader': Congress veteran Hansraj Bhardwaj trains guns on party chief yet again
This is not the first time that Hansraj Bhardwaj has criticised the Congress and Rahul Gandhi.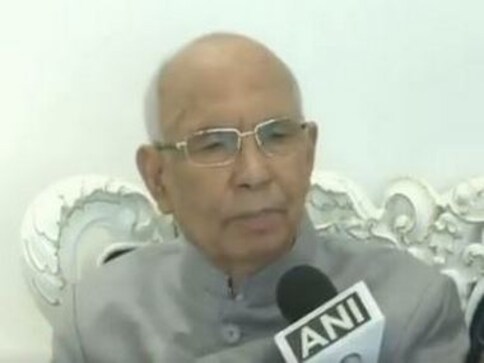 Senior Congress leader Hansraj Bhardwaj said he does not consider party chief Rahul Gandhi as a leader yet, ANI reported.
In an interview with ANI, the former Union law minister said, "I don't consider Rahul Gandhi a leader yet. He'll understand when he gets a post. "
When questioned about Rahul heading the grand old party despite the former minister not considering the Congress chief as a leader, Bhardwaj said: "Rahul Gandhi is learning. He will become a leader when public accepts him."
He added, "Congress fails because it indulges in politics of religion. Politics in the name of religion is wrong."
This isn't the first time Bhardwaj has taken aim at his party and its leaders.
In 2016, Bhardwaj alleged that several of his Congress colleagues asked him to influence the judiciary during his term as the Union law minister under the UPA rule from 2004 to 2009, The Huffington Post reported.
In 2015, he criticised several Congress leaders when they cited that the functioning of Parliament would be affected if no action was taken against External Affairs Minister Sushma Swaraj and Rajasthan Chief Minister Vasundhara Raje on the Lalit Modi issue.
According to The Indian Express, Bhardwaj also said Rahul was also 'out of touch with the ground reality'.
also read
World
BJP's Amit Malviya slammed Congress leader Rahul Gandhi and asked him, 'When has stealing and compromising critical national information become about press freedom?'
Opinion
Indian democracy is in danger. Not from the so-called 'fascist' Modi government or the BJP and RSS, but from those who most vociferously say that India's democracy is in danger
Politics
Although he has kept up a constant string of criticism against the ruling dispensation, Rahul Gandhi seems to agree with Prime Minister Narendra Modi and the BJP on one critical issue – India's foreign policy