Does Narendra Modi want to keep India Congress-mukt till 2040?
How long does Narendra Modi think BJP will rule the country? '2040,' he said, in his interview with Arnab Goswami of Times Now
How long does Narendra Modi think BJP will rule the country? "2040," he said, in his interview with Arnab Goswami of Times Now and it could be read as plain humour or far-fetched hypotheticals to make a point. However, Modi's words, tone and tenor didn't particularly indicate that he was joking.
Answering a question on how the Congress was behaving, causing a non-stop logjam in Rajya Sabha were substantially higher than the BJP, he was in full bloom with all the seriousness that he is usually known for. First, Modi sought to differentiate between the Congress and rest of the Opposition and then drive home at a different point. "There are some parties in the Parliament which are not with the BJP or NDA, but are with the government on key decisions. So, to defame the Opposition by saying that all opposition parties are against us — when some people do this, it is wrong. There is one party which has problems. And the whole world knows that party."
Second, he termed Congress' argument against BJP: 'when you (BJP) were in Opposition, you did it this way', as fallacious. The Congress has run the government for 60 years and now they are in the Opposition, so they know the nitty-gritties of the government. They ought to know their responsibilities. They can't behave in the way, a new Opposition party behaves. A party which hasn't been in power or hasn't seen anything, could behave in this way. For example, we are in power now, and consider in 2040 we become the Opposition party. So, in 2040 we can't have the same conduct as the one we had in 2009 or 2010."
In 2009-10 BJP acted as an irresponsible opposition, charging Congress led UPA government at everything, opposing just for the sake of opposing. Modi is talking about the future scenario when BJP could be in opposition in 2040, another 24 years from now. A die hard optimist like him could think just as the Congress has a virtually uninterrupted reign (barring 1977-79) in post-independence era for five decades, he too can have a go for another four-five terms. Modi is currently 65 and by 2040, he would be 89, a fair-bit older than the age at which Manmohan Singh demitted office in 2014.
There are two ways to look at the mention of 2040 for BJP to be mature in opposition – first as Modi's humorous side; second, his internal belief that he as the first prime minister with an absolute majority in last 30 years, he should be there for another 30 years. No wonder why Modi's confidante and BJP president Amit Shah is focusing in party's expansion in coastal region states and eastern India.
And, even if it is just humour, it is interesting, Modi came across as someone human — someone who could crack a joke and laugh at it — this was one of the most talked about features of the episode. "I have a humourous side but these days humour can be a risky thing. In this era of 24x7 news channels, anybody can lift a small word and make a big issue out of it. But I will tell you the truth, the reason for the absence of humour in public life is this fear. I am myself scared. Earlier when I used to make speeches, I would make it so humorous but there would never be any issues," he said.
To a query about whether the prime minister has become self-aware, he said: "I am not conscious. I am in fear, there is no humour left in public life because of this fear. Everyone is scared. I see it in Parliament, that humour is finished there too. It is a matter of concern. Even if you quote a proverb, they will connect it with something else and begin a conversation. The one who is saying the proverb does not know for what he is speaking."
Modi took the 85-minute interview as a platform to explain as to why he toured abroad in the first two years in office: "The world didn't know me. The world wants to know who the head of the state is. If someone would want to know Modi through the eyes of the media, then he would get confused as to what Modi stands for, which one is real Modi. If this were to happen, the country will be at a loss. Modi's personality shouldn't be a hindrance for the world to have faith in India. But for that unless I meet all those leaders and engage them, one to one, unless I speak to them frankly, they wouldn't know about india's head of state, so it was very important for me as I am not from a political family. I never had the opportunity to meet the world leaders earlier…More than foreign policy it was foreign relations. Yes, I was new to it. So for me, it was necessary to be pro active," he said.
To constant criticism that India's foreign policy was being built around his persona, by his whims and being guided by his emerging personal relations with world leaders, Modi described at length that it was not him alone but his team at work in the government, "We work as a team. Foreign ministry, Prime Minister's Office, commerce ministry, finance ministry, defence minister, everyone works as a team, not as separate pieces. The impact that is now visible, is not just because of Modi, it is because of the team. All teams work in a particular direction. That is why the impact is seen, earlier these teams were splintered. We have seen instances (UPA) where the party would give a statement, the prime minister would say something else, party leaders would say something else. This disunity has had a negative impact," he said.
Find latest and upcoming tech gadgets online on Tech2 Gadgets. Get technology news, gadgets reviews & ratings. Popular gadgets including laptop, tablet and mobile specifications, features, prices, comparison.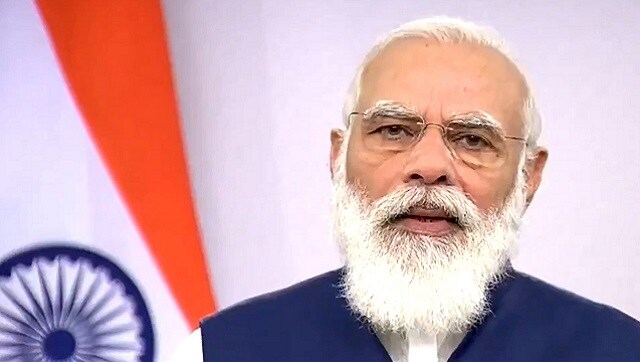 India
Narendra Modi to address nation LATEST Updatess:Addressing the nation over Covid-19 crisis, Prime Minister Narendra Modi Tuesday said that the lockdown may have been lifted in the country but warned saying that the "virus is still out there"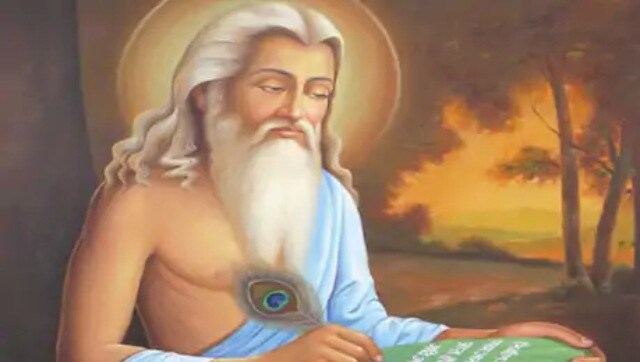 India
Valmiki Jayanti is also known as Pragat Diwas. On this day, many worship the poet by reciting verses of the Ramayana at Valmiki temples across the country
Politics
In an exclusive interview with Network18 group editor Rahul Joshi, Amit Shah delved into a range of topics, including the BJP's political relations with its former ally Shiv Sena in Maharashtra