DMK nominates Marudhu Ganesh again in Jayalalithaa's RK Nagar Assembly Seat
The by-election scene in Tamil Nadu hotted up with DMK renominating its candidate Marudhu Ganesh in the RK Nagar Assembly constituency, and immediately getting support from the Congress, VCK and All India Forward Bloc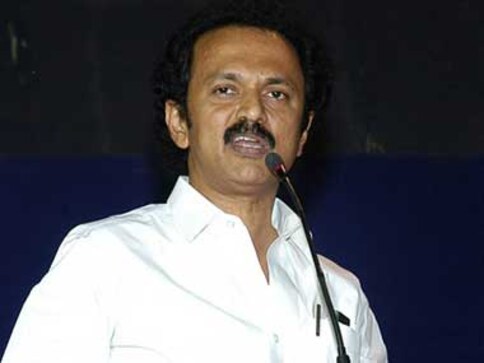 Chennai: The by-election scene in Tamil Nadu hotted up on Saturday with the DMK renominating its candidate Marudhu Ganesh in the RK Nagar Assembly constituency, and immediately getting support from the Congress, Viduthalai Chiruttai Katchi (VCK) and All India Forward Bloc.
The party also asserted that it was not worried about the "Two Leaves" going to the ruling AIADMK faction.
Ganesh, who was the party candidate in the April by-election that was later countermanded, will be fielded again in the 21 December bypoll, DMK Working President MK Stalin announced, quoting a statement of General Secretary K Anbazhagan.
"We will face the elections in a democratic way and we will win it in a big way with the support of allies. We already have the support of our allies and would appeal to more parties to support our candidate," he told reporters.
Asked about Chief Minister K Palaniswamy claiming big victory after the allotment of the "Two Leaves" symbol to his faction, Stalin said "We have faced two leaves in the past and have won elections and come to power in the past. There is no fear or worry about two leaves."
Tamil Nadu Congress unit President S Thirunavukkarasar announced the party's support to DMK candidate while VCK leader Thirumavalavan extended his party's backing to DMK. He hoped the by-election would be held in a fair manner without money power being allowed to play a part in it.
The bypoll in RK Nagar was necessitated by the death of then chief minister J Jayalalithaa in December last year.
The AIADMK, which had fielded its Presidium Chairman E Madhusudanan, is yet to announce its candidate, while the BJP said it would decide whether to contest or not in the changed circumstances in consultation with the high command.
BJP state unit President Tamilisai Soundararajan said the issue was discussed at a meeting of the state leaders and the views have been conveyed to the high command. The BJP had fielded well-known Tamil music composer Gangai Amaran in the countermanded election.
Soundararajan, however, said the symbol of "Hat" which was given to the TTV Dhinakaran faction during the countermanded election should not be allotted to them this time because it is associated with the corrupt practices adopted by Dinakaran earlier.
Dhinakaran, whose faction lost the symbol battle, has decided to contest again in RK Nagar.
Thangathamizh Chelvan, leader of the Dhinakaran faction, said the party's governing council would meet on 29 November and make a formal announcement on the candidate.
He, however, rejected the view that their faction should not be given "Hat" and asked were the rivals worried that they would be defeated.
Entertainment
"These actors are portraying themselves as champions to bring social justice in the society, but their acts are not in consonance", the court said.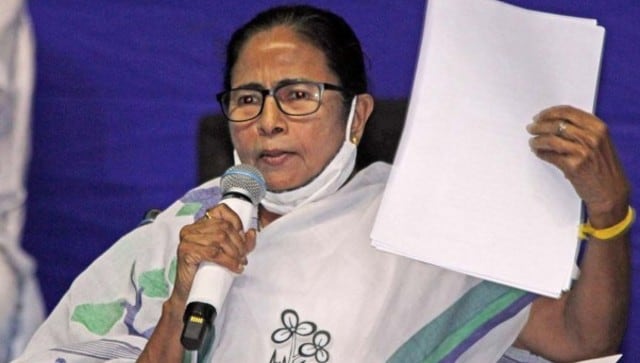 Politics
The rising fuel prices, handling of the second COVID wave and lack of vaccine availability are topics Banerjee will address in her speech
India
Tamil Nadu, Andhra Pradesh, Karnataka, Odisha, Maharashtra and Kerala are among the states where the COVID-19 infection numbers increased in several districts or have not in general dipped like in most other states