Tamil Nadu 2016: People suffered under DMK rule, says Jayalalithaa
AIADMK supremo and Tamil Nadu Chief Minister Jayalalithaa on Wednesday said people had 'suffered a lot' in the previous DMK government and urged voters to give her party a successive term in the 16 May polls
Chennai: AIADMK supremo and Tamil Nadu Chief Minister Jayalalithaa on Wednesday said people had "suffered a lot" in the previous DMK government and urged voters to give her party a successive term in the 16 May polls as the party led government had ensured them "spring" in the last five years.
In a whirlwind election campaign, Jayalalithaa visited all the 16 Assembly constituencies in Chennai and mounted an offensive against her party's arch rival at Kolathur, from where DMK Treasurer MK Stalin is seeking another term.
"In the previous DMK government, you had suffered a lot. Nobody can forget the power cut situation prevailing then, nor the sufferings of the people. There was 10-15 hours of power cut due to which students could not study and entire Tamil Nadu was in darkness," she said.
While law and order had "collapsed," property like land was grabbed or encroached upon during the DMK government of 2006-11, Jayalalithaa said.
"But the AIADMK government has given you spring. Tamil Nadu is no more facing power cut. Law and order is best maintained while police is promptly acting on land grab charges," she said.
Such usurped property had been retrieved and handed over to rightful owners, and for such a "spring to continue" people have to vote for AIADMK, Jayalalithaa said and assured for the uplift of the poor and overall peace and welfare if her party was voted to power again.
The AIADMK general secretary had made power cuts and land encroachment allegations against DMK leaders, including former ministers, a key poll issue in 2011, where she led her party to a massive win.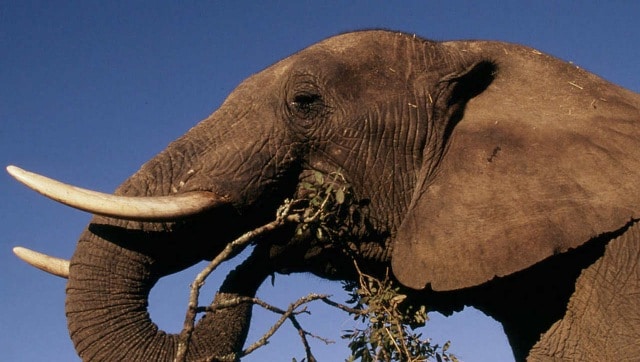 India
This is the fourth elephant succumbing to anthrax in the last decade in the district
India
The TNDGE will issue a provisional mark sheet for all students who are registered this year. The provisional mark sheets will be available from 22 July
India
Disagreement between Karnataka and Tamil Nadu over the waters of the Cauvery go back to a time when they did not even exist as the political entities that we know today